Hey all! I have a 1999 Dodge Ram 2500 pickup that I am looking to trade for your VW. I used to have a black mk4 and I just want to get back into one, I truly miss it.
I bought this truck last November from a local guy because I needed it for landscaping jobs that I was running. I am no longer doing the landscaping deal so I do not need it.
About the truck:
It is a regular cab with the 5.9L V8 magnum motor... beautiful machine as I'm sure most of you know. It has 85000 miles on it with no problems. Oil changes every 3k miles! The car has pretty much brand new tires (guy put them on the day I bought the truck). The truck has some dings and scratches and a couple pretty big dents on the tailgate. I'd say that is the worst thing about it. No leaks or anything.
Also, it is a Laramie edition. This means all the interior upgrades possible; cd played, heated power mirrors, fog lights, sunglass holder, large armrest with compartment, plow controls, etc.
It also has a towing package. I have towed a trailer with a lawn mower no more than 3 times, both only to one place about 10 minutes from my house. I have hauled dirt/stone with it no more than 5 times. The previous owner never towed or hauled anything with the truck. I have NEVER had a problem with this truck!!! It has been awesome to me.
Lastly... the plow. It comes with a 9 foot Fisher plow. I plowed my driveway and my mothers driveway this winter and that is all this truck has seen with the plow in its entire life. We had maybe 5 or 6 snow storms I'd say. Plow works GREAT!!!
So I am entertaining any offers you may have. Lets see what you got!! If there's something I missed please ask
Pics!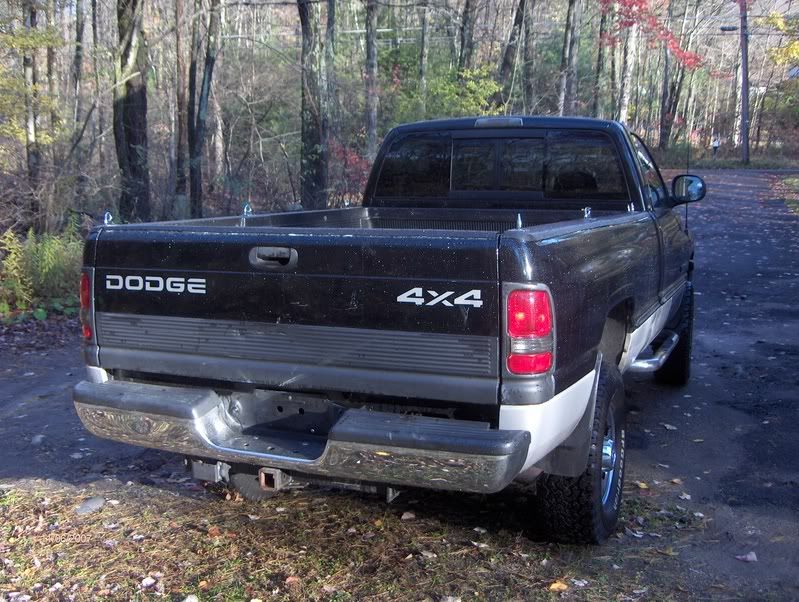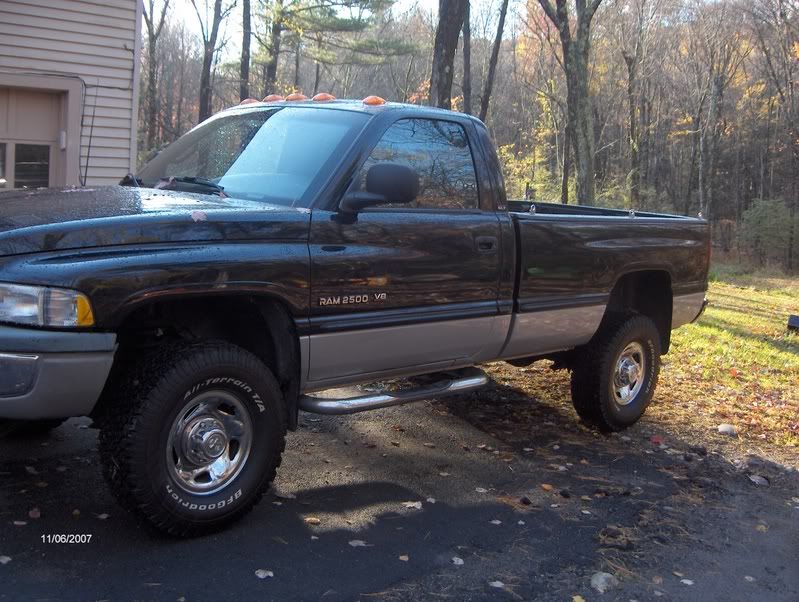 Thanks!!!!