Hello everyone,
I have a BRAND NEW SanDisk Sansa 1.0GB MP3 / FM Player mini for sale
My parents are avid runners so I purchased this MP3 player so my mother can use it
but she got all pissy because she wanted a iPod shuffle like my father has.. so I am forced to sell it..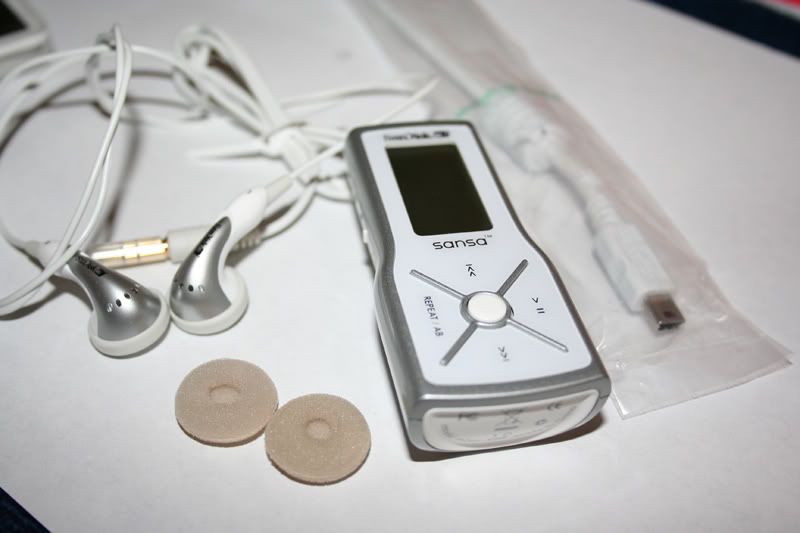 It is brand new and NEVER been turned on - I got it at a great deal $19.99 (refurbished from the manufacturer). Still in its original wrapping. I took it out to take pictures and what not. The headphones are original, unused, even the little foam thingy hasnt been fitted in yet. The hook up wire is in its virgin state - unopened from the package.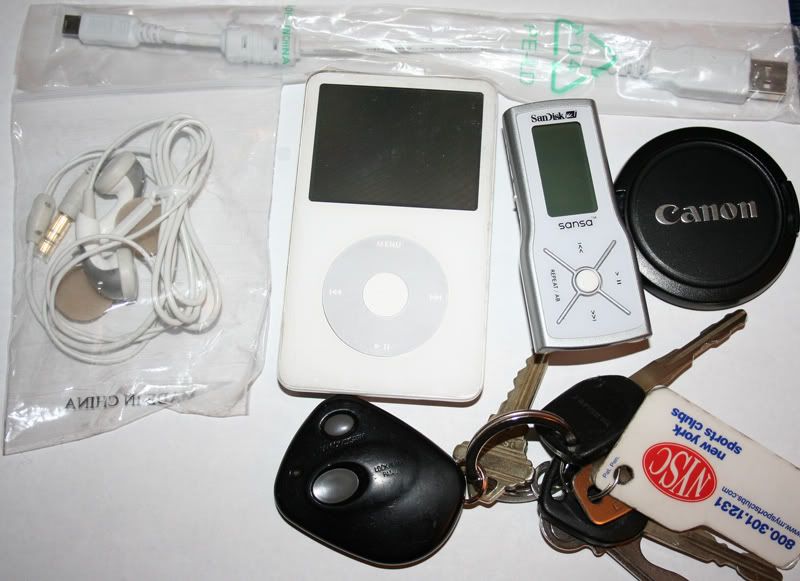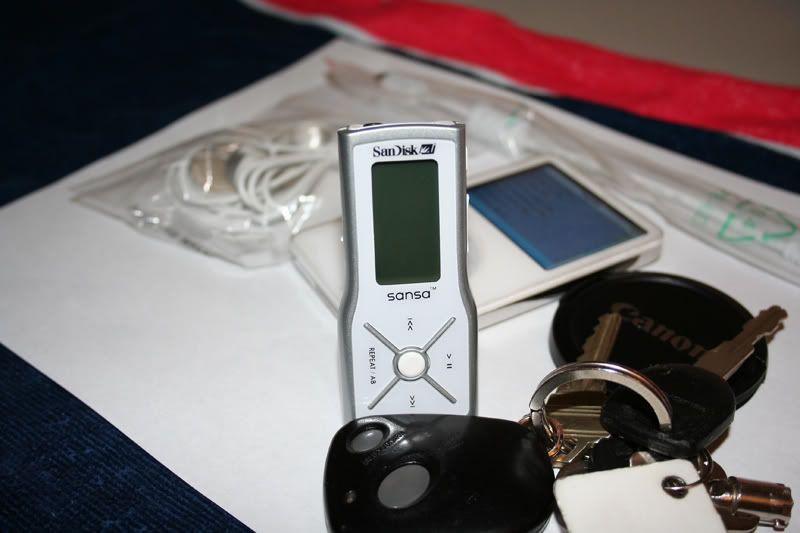 Next to a subaru key and iPod to show its relative size.
Also, notice that it is MINT, without scratches and in perfect shape size and form
I have an Ipod video so I don't need one.
Oh yea and It has FM Radio which is a neat function.
So anyway anyone who needs a brand new cheap mp3 for the gym, pick it up!
$15 SHIPPED.