Tore the engine down today and found a few problems. The first part that looked like a big problem was the cam-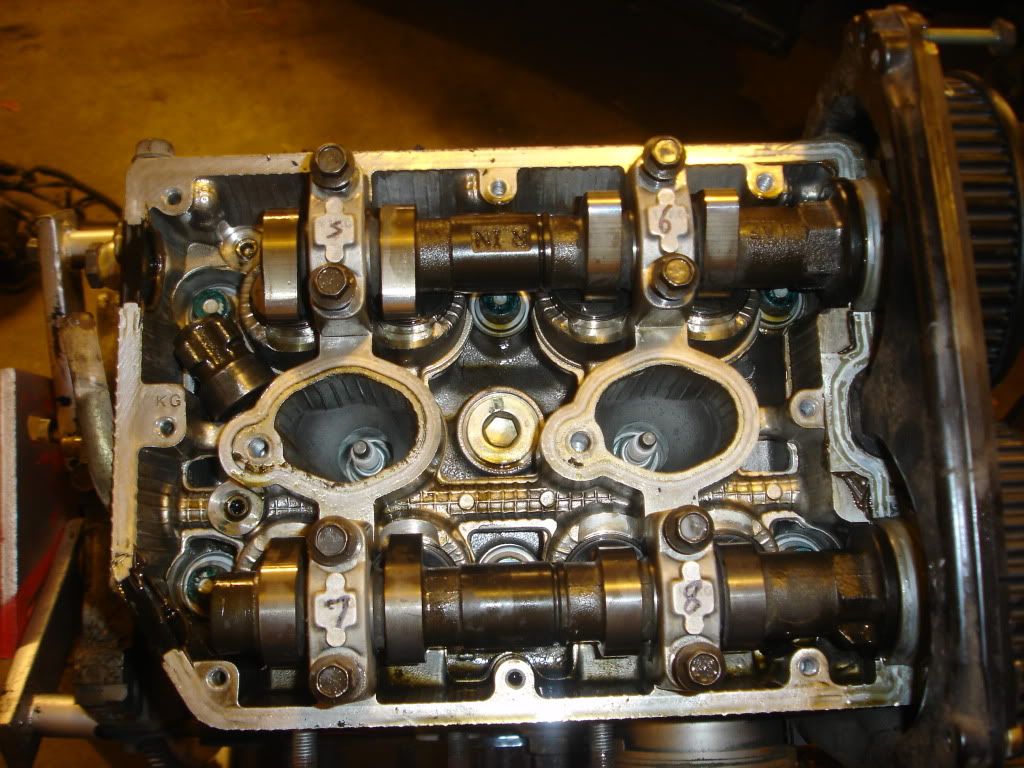 I have no idea how that could happen. If you don't see it, look at the upper cam, left side.
That obviously didn't cause the engine to seize so we kept on going.
As Jaime from Mythbusters put it- well there's your problem!
The bearings were also pretty well extruded on 3 of four cylinders, but that probably happened after the rods bent and before I got the car off course and stopped.
So the good news is that the heads are fine, the block is fine, and the crank will probably be just fine after some polishing and balancing.