So about a week ago, I was lucky enough to finally get my 2004 wrx @ cobb stage 2 finally protuned. I have to say that I am very happy with the final results. The car drives soooo much better.
I can definitely feel more power, sooner and more smoother.
Current mods:
Sti tmic
cobb accessport
Cobb up pipe
cobb catback
helix downpipe
NO BOV, And NO INTAKE.
Car put down 250.4 torque, and 245.2 horsepower to the wheels on the DYNAPACK.
*Sorry for the sideways pictures... I'm at work and didn't have time to figure out how to rotate them.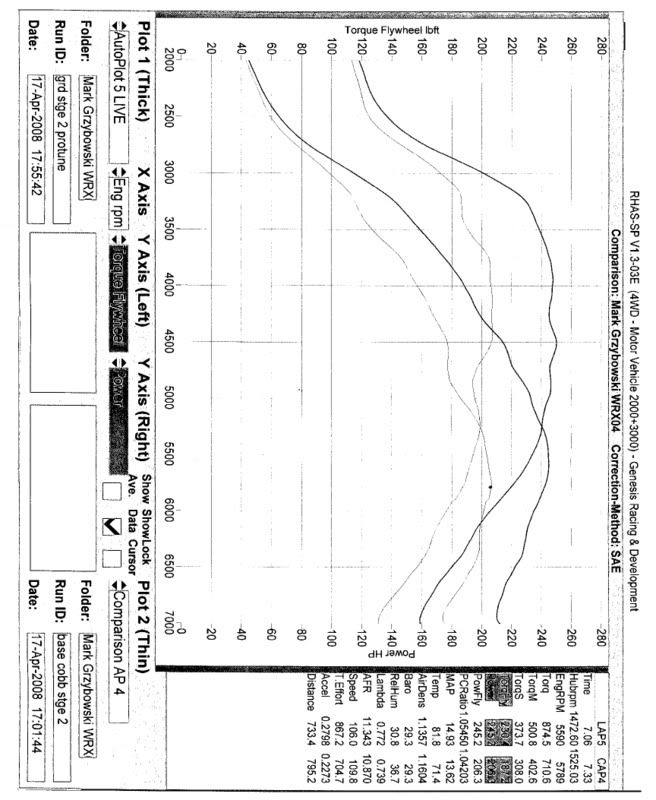 Lastly, I wanted to thank the guys at GRD for the outstanding customer service, tuning and follow through on their work.
Can't wait to get my hands on more cash to continue feeding the never ending crave from the mod bug.