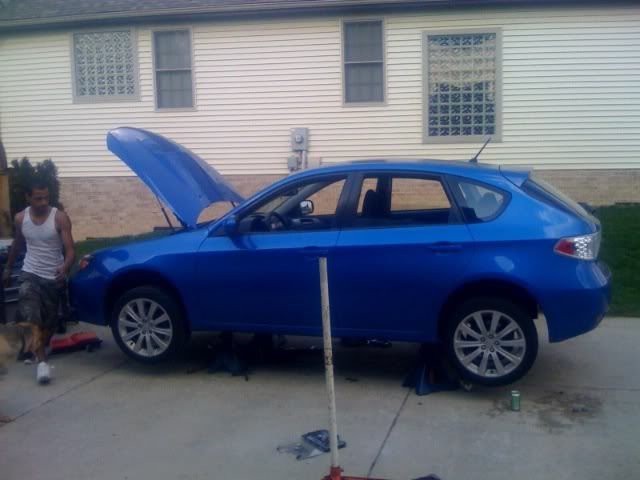 This is it all jacked up and ready to go.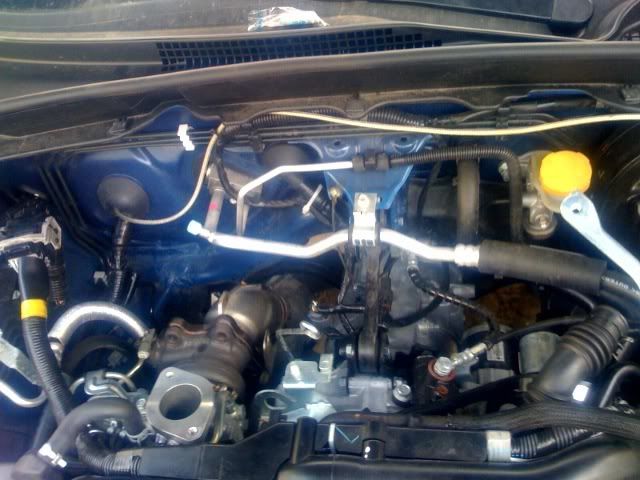 THis is when the intercooler was all taken out.
It is so LOUD now it is insane. There is only one thing it is really not faster but it feels a little slower. Its ok tho i am getting it tuned by Tim Bailey on thursday at Buschur Racing. Then she will be nice and fast.
Any one have any suggestions why they think it is slow?? I was think cause the engine is not used to it and doesnt understand it. I reset the ECU today after i put it on. So it might just need to learn it agian....we will see