Ok so I know about weather pack connectors. However I bought these pair of HID lights and they have 6 month warrenty of them. I'm afraid to splice into these as it will avoid the warranty.
So now my goal is to splice into my already weather packed ballast wires to the ones that the HID bulbs use.
The ones on the HID looks similar to the weather back connectors,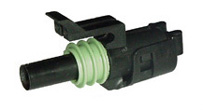 and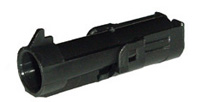 except instead of molex connectors,
and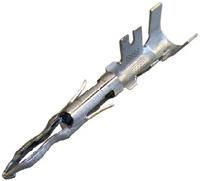 it uses a pin type.
According to the vendor he says they're called AMP connectors and wants to charge me major $$$ bucks just to get the opposite ends of these HID connectors with an open-ended wire on the other end so I can splice any connectors I want on it. This way I can use any connector and still have warranty...HECK NO!!!
So I need help in finding these connectors. I've tried searching and cannot find any weather proof amp connectors.
Thanks!