So, I got a Perrin 22 mm Rear Sway Bar Kit for Christmas and bought myself some Perrin Rear Endlinks. I waited a good 2 months to try and install the sway bar and found out the hard way that ones made for Imprezas don't fit Legacys. Bummer. So now both are up for sale. I would keep the endlinks, but I'm strapped for cash so here we go...
The sway bar has some marring and scratched paint from trying to install it on my car, mainly just where it clears the exhaust. But it has never been fully installed, and never been driven on so it's like new.
The rear endlinks are brand new. Not even test-fitted.
Perrin 22 mm Adjustable Rear Sway Bar Kit - $195 shipped (depending on location)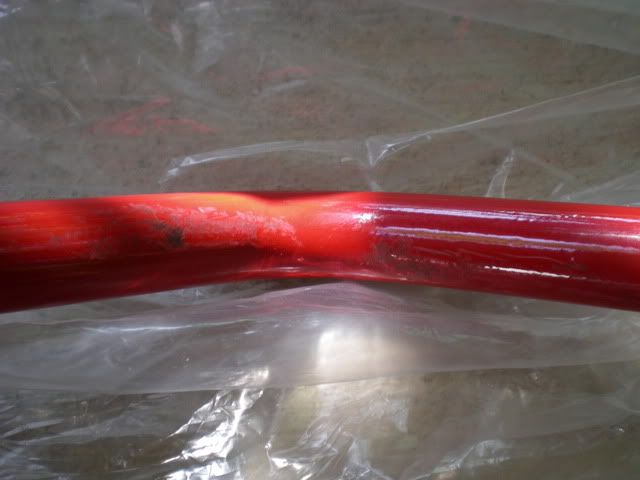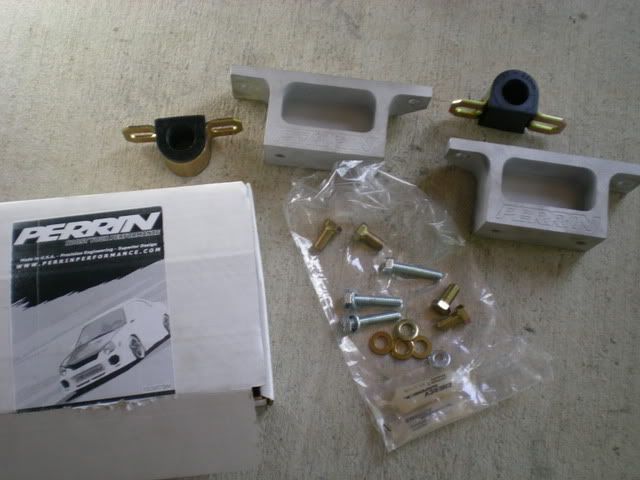 Perrin Rear Endlinks - $140 shipped (depending on location)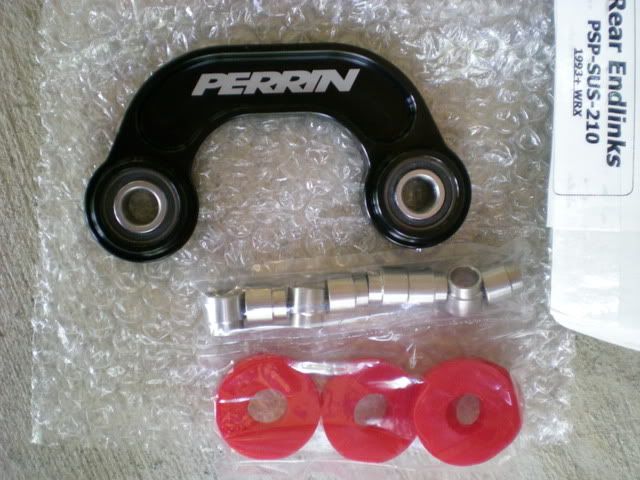 Both are OBO, so hit me up on AIM (Goldwheelin) if you have any questions.
I would prefer to deliver them somewhere in the Bay Area because shipping is kindof a pain, but whatever works.