I refinished the old and tattered badges on my 18 year old STI yesterday and I figured why not share it with the internet in case anyone wants to know how easy this really is.
The sun damage on these badges was immense, and the marks from being bombarded by road grime and rocks had taken quite a toll. But as the penetration into the plastic coating wasn't all the way to the design underneath, it was salvageable.
Grand total, I think this took me about an hour to do. I'm terribly disorganized and it took me forever to get everything in order so a regular organized person could probably do this in about 10-15 minutes per badge
Before
That texture is bumpy plastic. Not really sure how plastic could get to this state, but the bumps are even all around the surface, including the edges, and are about a millimeter or so high off the surface.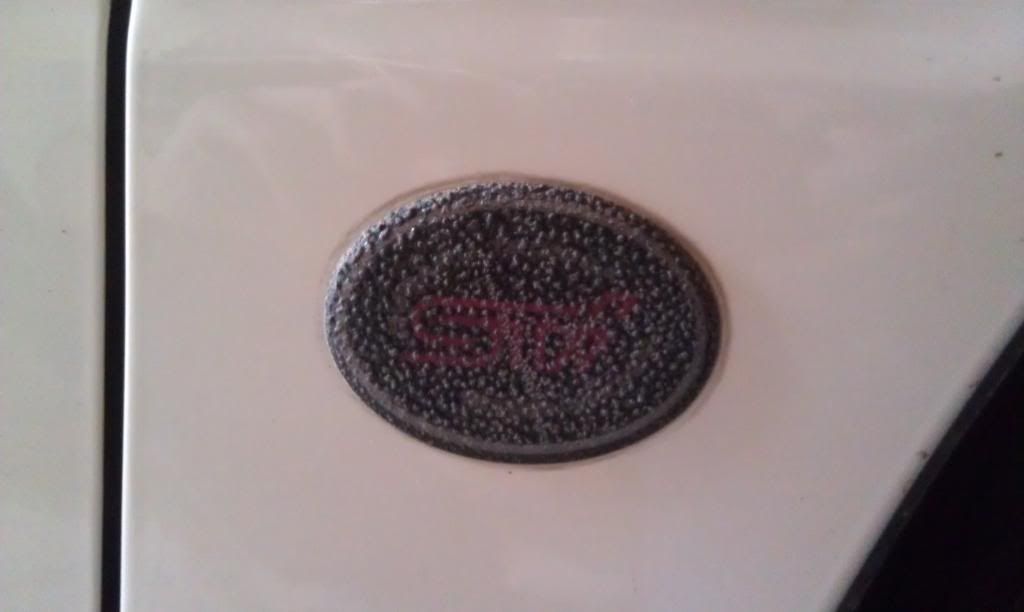 I taped off the exterior of the badge and went to work with a small palm sander until I had most of the junk all off the badge. You can see the spider web like texture of where all the low spots still are.
FYI: this is 60 grit sandpaper and it already looks better than before after just a wiping away all the dust with my hand.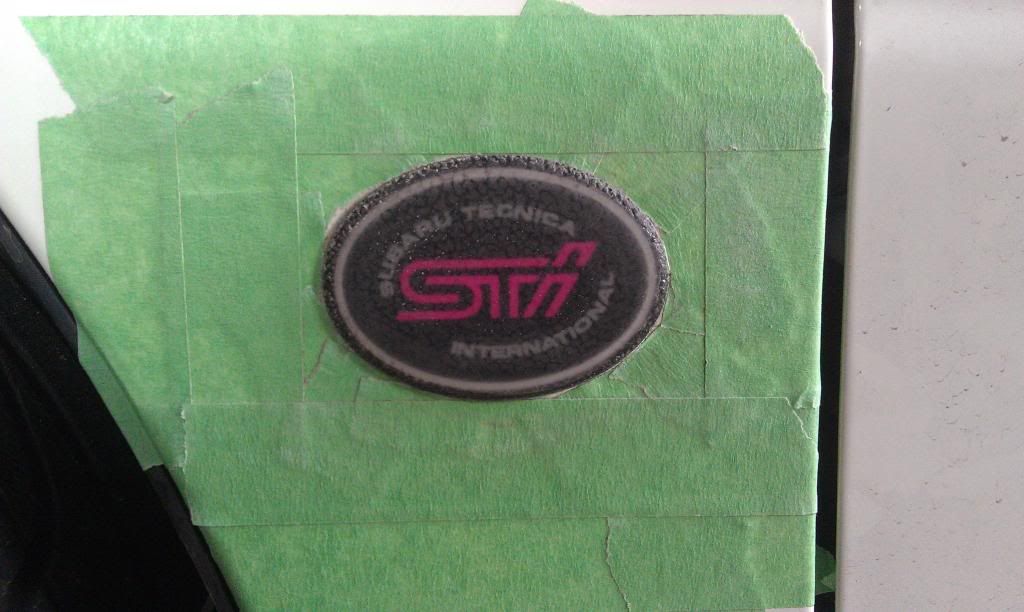 After the 60, I went to 120, then 240 grit. I didn't feel the need to go crazy with the high grit sand paper as it was coming out really well so I just left it at that.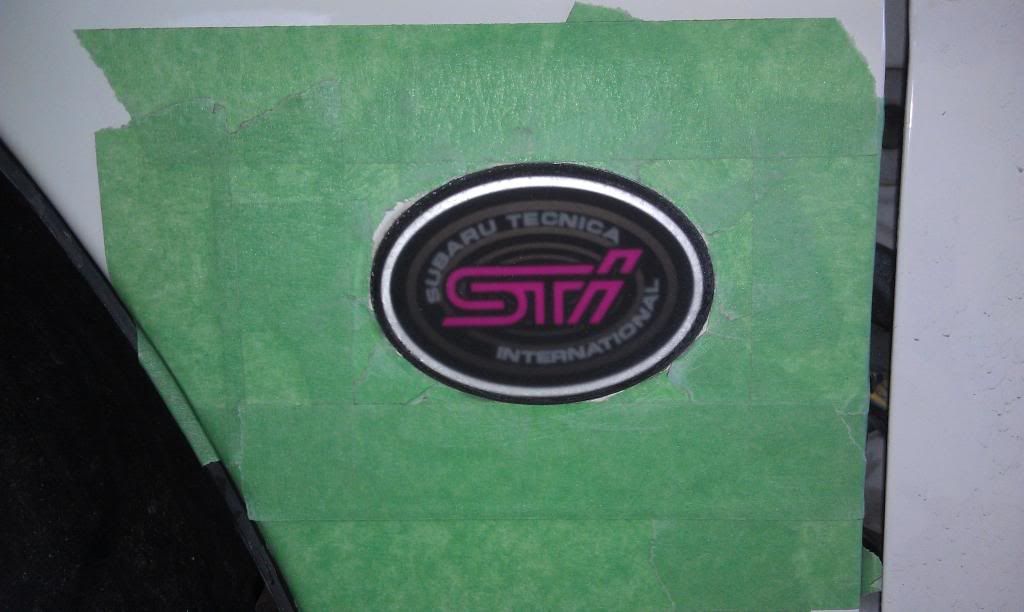 After a quick application of polish to help bring out the shine, the rest of the car was taped off and covered to get ready for clear coat to preserve this like new badge.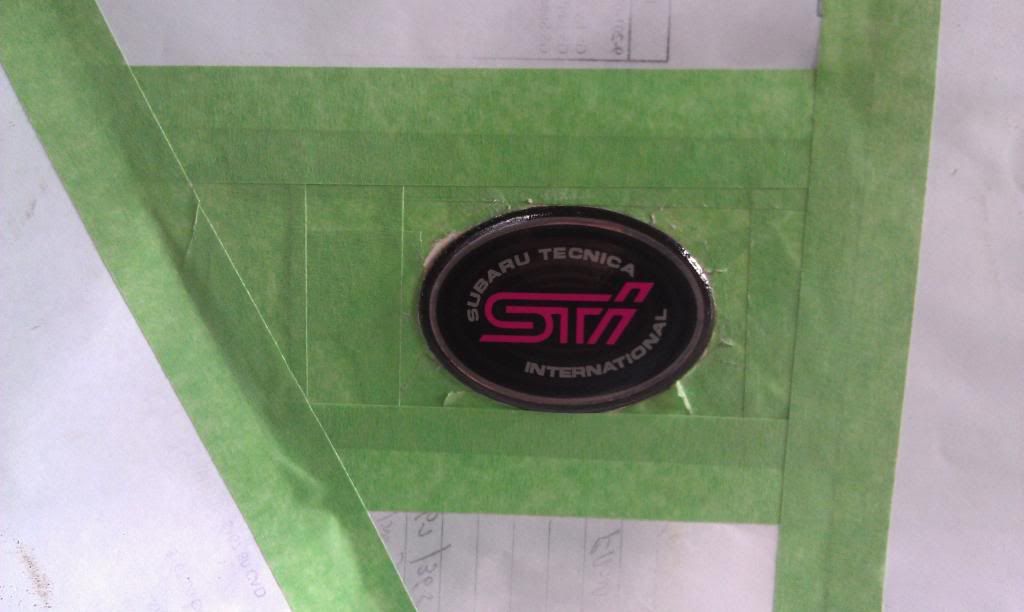 Then 5 coats of clear later and I end up with the final result. I had some duplicolor high performance wheel clear sitting around so I figured that would be strong enough to deal with any more future road grime.