K I'm getting confused... This doesn't make any sense.
Cylinder 1: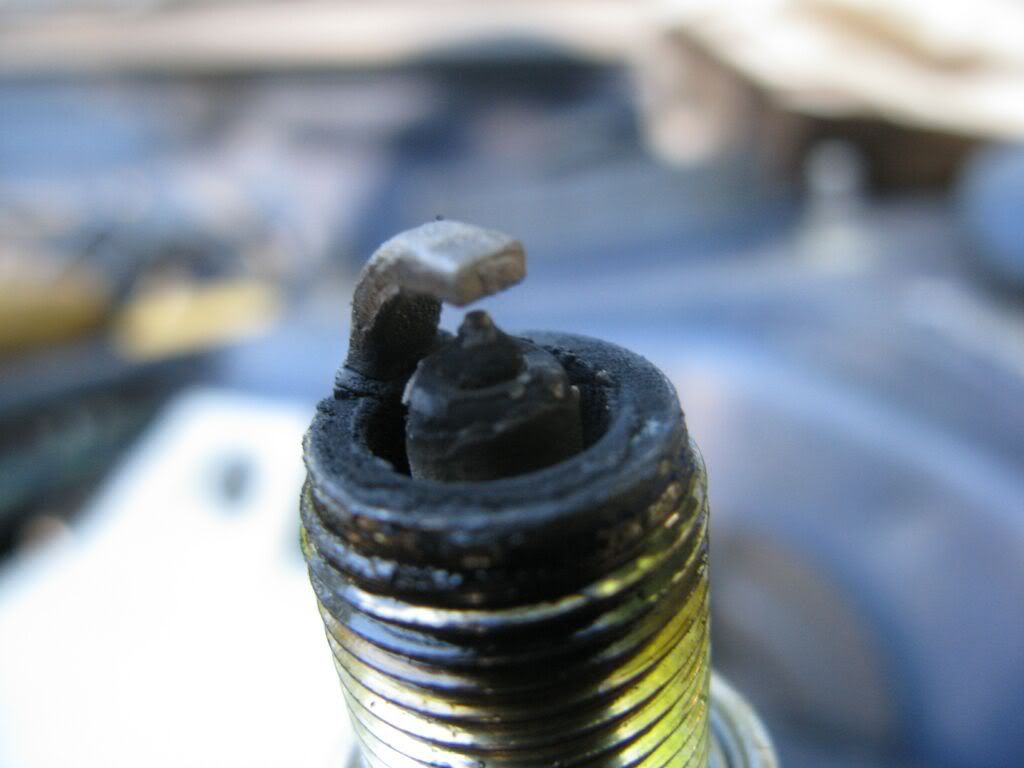 Cylinder 2: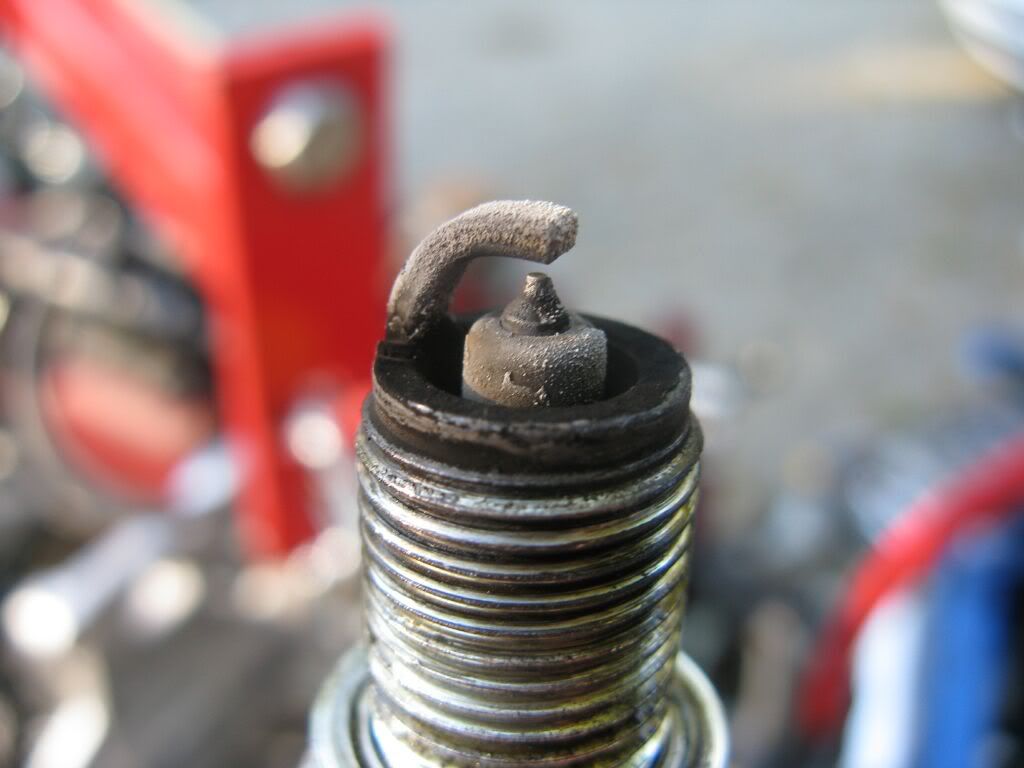 Cylinder 3: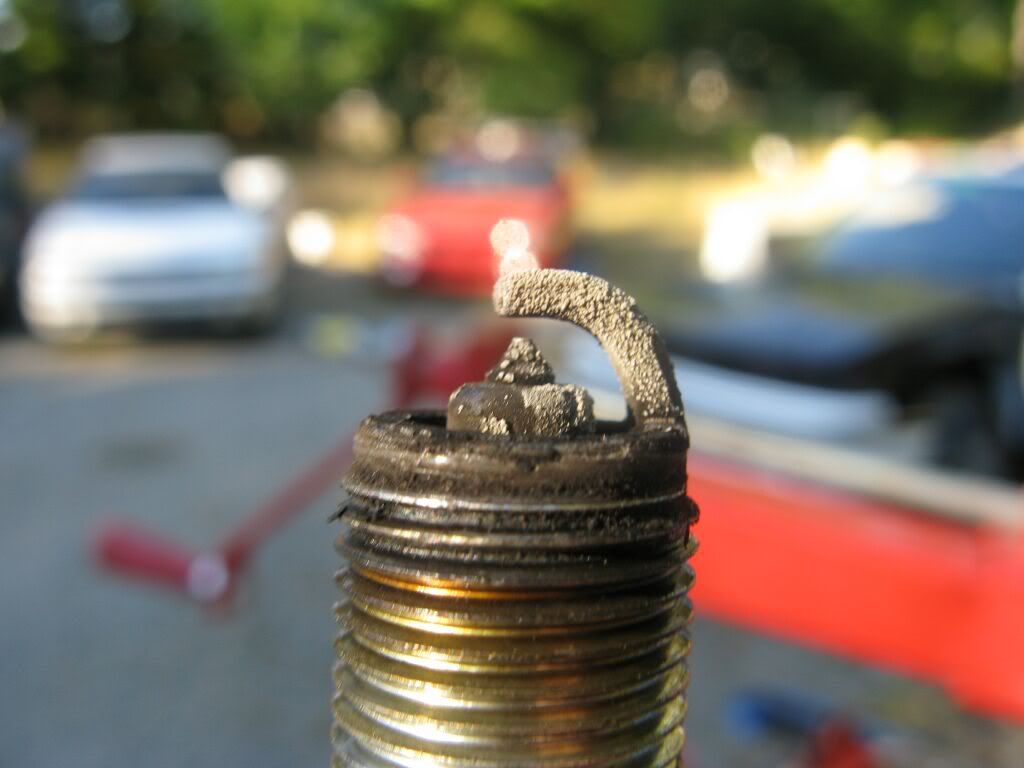 Cylinder 4:
Obviously I need to switch to a colder plug, but the oil is what's puzzling me. Plug 1 clearly has oil on it, but I ran a UV dye in my oil, and there's no oil in any of the intake tracts, but there's oil in the exhaust port for cylinder 3, and not cylinder 1!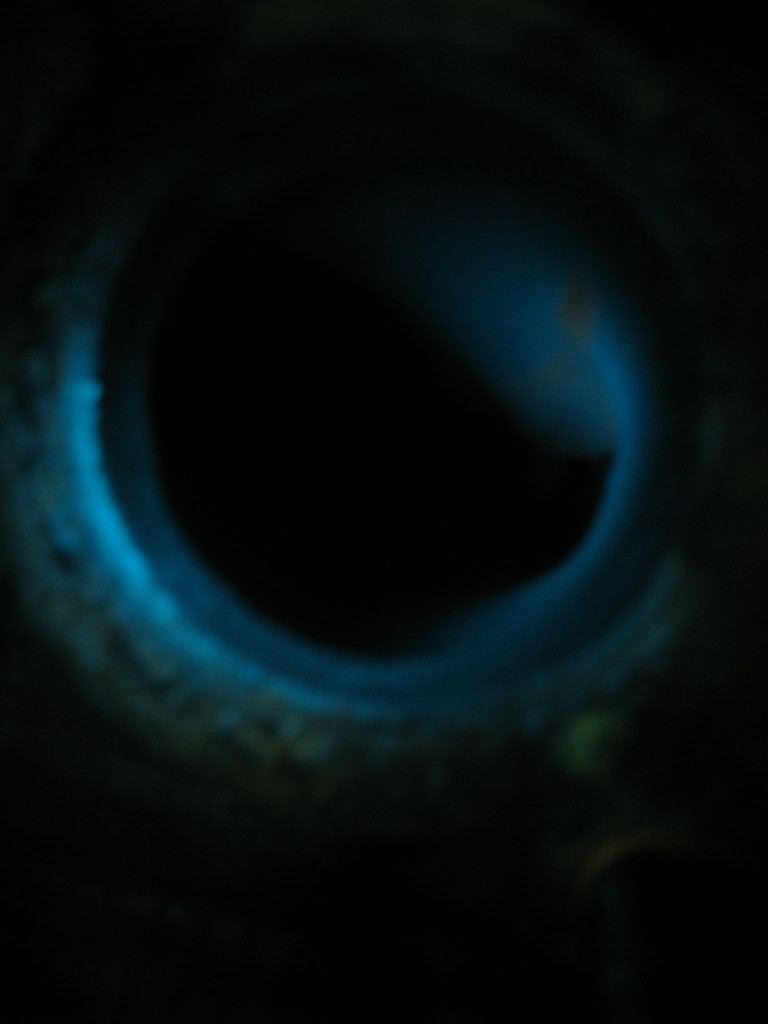 Blurry picture, I know, but it's hard to take a decent picture when you're holding a UV light in one hand and a UV filter over your camera lens :P
Any idea why this would be? There's no evidence of oil getting into cylinder 1 other than the spark plug.