Just found out about the maic classifieds existing thanks to aquacow....
Hey guys, have a bunch of parts here for sale, waiting on pictures for most.
Here's a pick of some of the parts, picked of the mud flaps and sway and end links will be up tomorrow.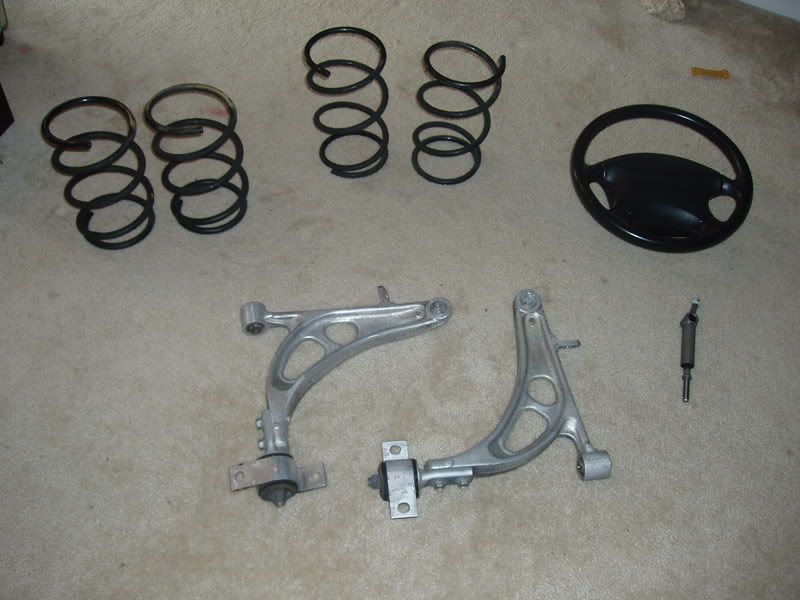 JDM aluminum control arms - 300 shipped/paypaled
SOLD
-was gonna save these till swap time but need the money so I'm just trying to get my money back on them. Front bushing looks good, ball joints may need replacing
RS mud flaps - make offers
used mud flaps, they have some scratches only the rears (I don't think it came with flaps for the front)
RS steering wheel with airbag - 25 plus shipping
SOLD!
Used rs wheel doesn't come with cruise stalk but has the hole for it (I took the cruise for my other wheel) Has 120k on it so the red stitching is pretty faded but it's in pretty good condition
RS springs - best offer
RS rear sway and endlinks and also rs front endlinks - best offer
GD wrx gray carpet - 60 plus shipping
I paid 80 for it but I just want it out of my house. It's a few shades darker than the rs carpet.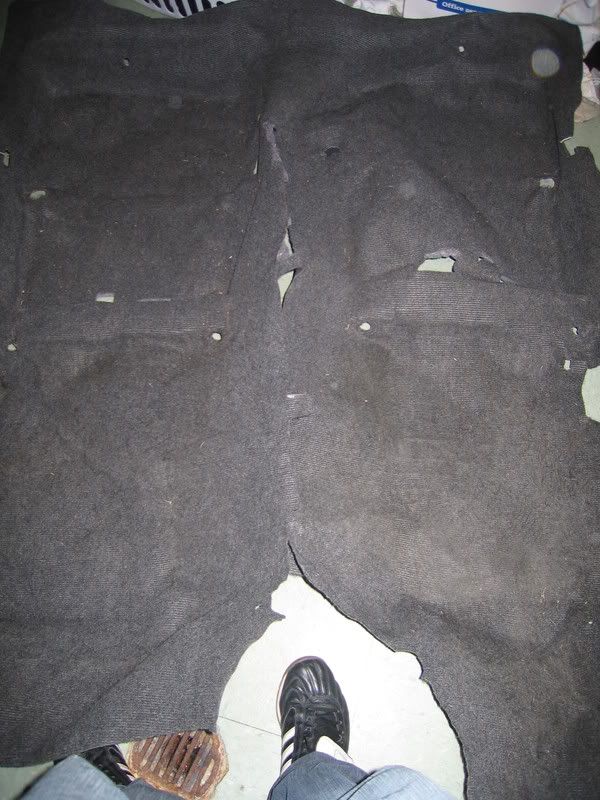 Stock RS shifter lever - offers
If someone wants to go stock it's in as perfect condition as a shifter lever can be.
Stock tail lights - 20 for damaged left side one 45 for good condition right side light both come with bulbs 60 shipped for both
The left side has a crack in the orange part of the light
Stock RS hood- in aspen lwhite - offers?
Has rock chips and whatnot could use a repaint but I've ived without it, getting an aluminum hood. Also, this does not include scoop or vents.
I also have the stock side markers for sale - 18 shipped
I have the stock turn signals too but I need replacements for them, I would love to trade for some clear turn signals but not crystal clear I'm looking for the slightly frosted ones (desperately trying to find ones that match my current ones) or if someone wants to trade out their setup for the stock ones that's possible too.
I'm also open for trades on any or all items I'm selling.
Really looking for jdm seats, or any goodies you have really. Let me know. This is the first time I'm selling multiple items like this so please have some patience with me.
Thanks,
Rick