I have for sale a 2002-2008 wrx STi clutch for sale thats brand new, never installed. I originally bought this because i thoguht my clutch was going bad, but in reality i had air in my clutch line
Manufacturer Info:
2002-2007 SUBARU STI WRX 2.5L!
Torque capacity: 525
Types of Driving: Street, Drag, Pulling, Autocross
For heavily modified street and race engines. Offers sufficient daily drivability with a comfortable pedal feel and quick engagement. Offers good wear characteristics under low and high stress usage.
High clamp pressure plate, 4 or 6 puck carbon semi-metallic friction with high torque sprung hub and disc assembly, bearing and tool kit. 6 puck is standard on most applications, but 4 puck can be specified when ordering.
Pic: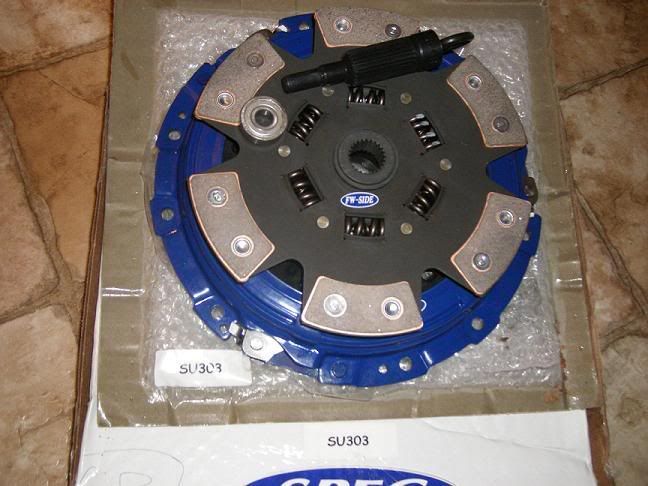 Looking to get 500 Shipped. Its brand newww