I've always loved the idea of pushbutton starters, and always wanted to put one in my old cars. The problem was that all of the aftermarket ones I saw homemade still used the key (with good reason I suppose, someone could just take it without a key). So I couldn't do that, until I got a car with an Immobilizer piece.
Now I had that blank AUX in space after I put my deck in, so I could resist making a little push button starter for that space.
Basically (and I could write up a walkthrough if anyone wants it) I pulled out the ignition cylinder, Wired up relays for the ignition, accessory, starter, and keysense. I hooked the relays up to a switch and button for starting and power.
Then I extended the key ring, key sense, and immobilizer wires, and cut a small hole in the cupholder. put the key ring up through it, put in some foam in it for a nice little inside. Now you can put the keys in the cupholder to start it, move them if you need it once it starts, and it still holds cups.
Pictures say more than the words I guess, take a look: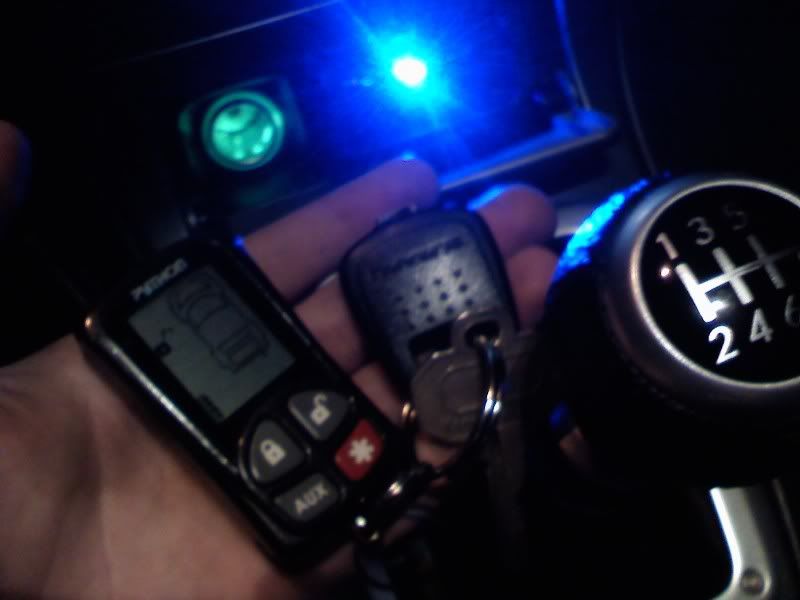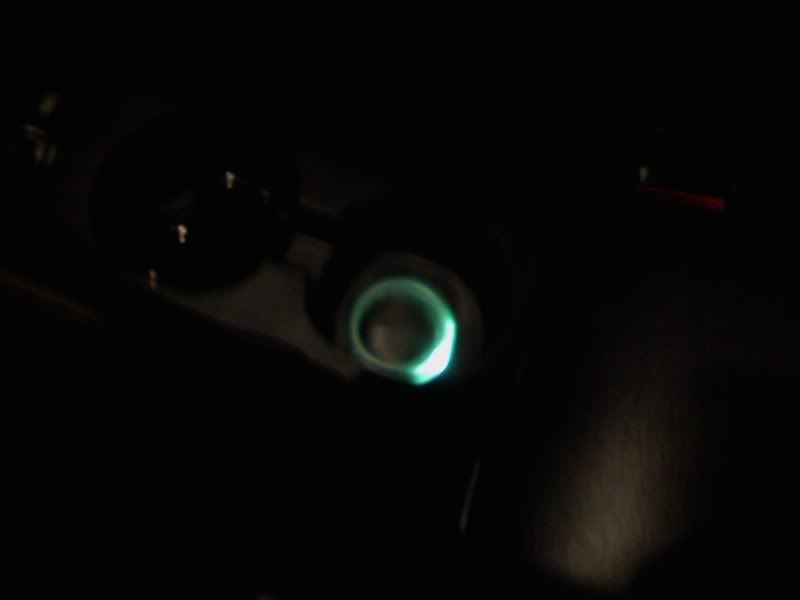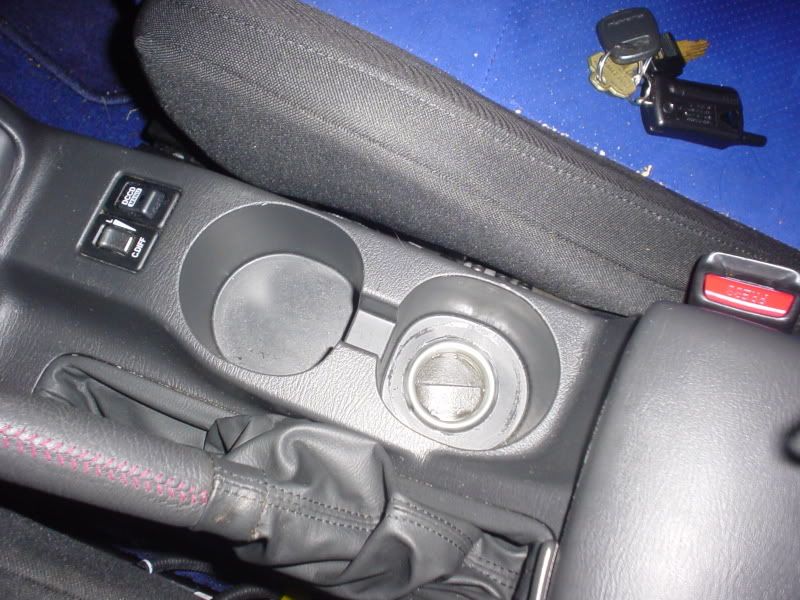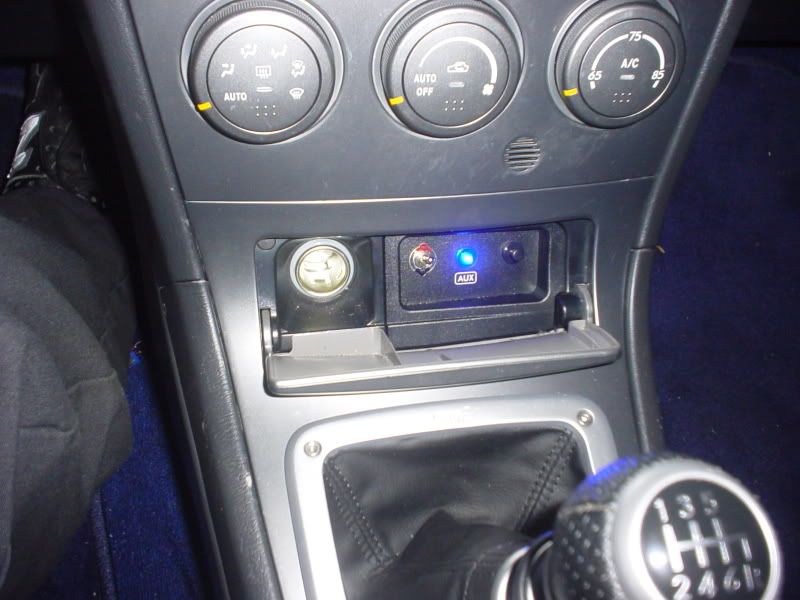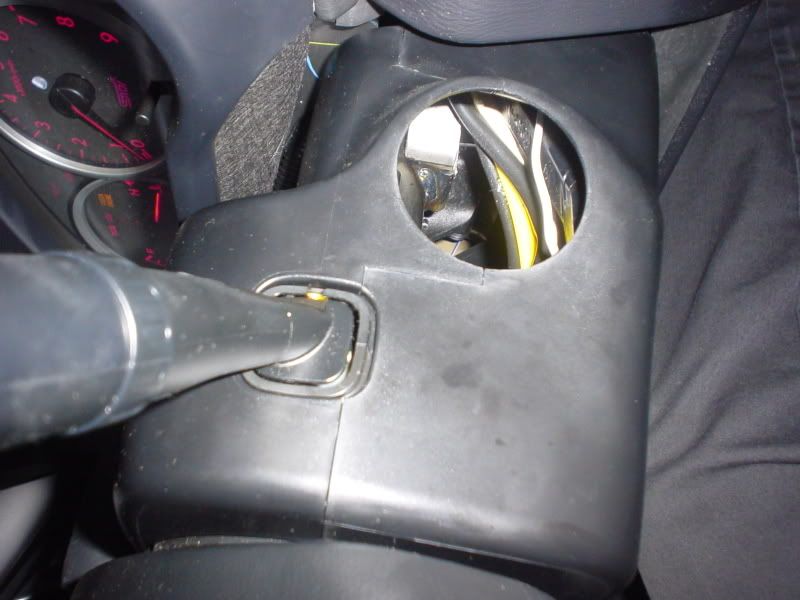 Now I just have to figure out what to do with that gaping hole in the column...