I think that at this point in my life it is time for me to get my priorities straight and think about my future........and I'm afraid that means the STI has to go........
Up for sale is My 2007 Impreza WRX Sti Limited
located in the Inland Empire
Completely
stock, except for 15% tint(100% metallic) and "Interior Red light mod" professionally performed by "Interior Flaire"(on IWSTI)
Car came with Lojack installed and activated
This car has never been modified at all! Nothing has been installed and or removed.
The Car has 39,600 miles
, it is my daily driver. I can truthfully say that it has
never ever
been "Launched", "Dragged" or "Tracked".....it is my baby
I have had no issues with it, nor has it been to the dealer for any issues, besides bad brake pads, and loose seat. I tried to get it reflashed for the hesitation issue that plagues the 07's, but the dealer would not unless I reproduced the hesistation or let them reproduce it. So rather than let them dirve my car like an asshat to get it to studder, I just left it stock tune. Because it had acutally has all but disappeared, I guess the car just needed a chance to learn.
Oil changes have been done with Royal Purple,OEM Subaru filters and crush rings every 3,000 miles along with OEM Sti airfilter every 6,000 miles.
It has RE-01R's with less than 250 miles on them and Hawk HPS pads all the way around that were done the weekend before.
I have taken the best care of this car that I possibly could! the interior and exterior are in great shape no door dings at all any leather is in very good shape. The dash and console show very very very very little signs of wear or any scratches at all.
and here is something you don't hear very often
"NONE of the rims have any curbage at all!"
acessories included in sale:
1. Poorly painted UGM STI Trunk(I purchsed on NASIOC)
2. OEM windshield wipers with spoiler(replaced with bosch)
3. OEM car cover custom fit for impreza's
4. LoJack walllet Card
5. key and fob(used looking) 2nd key and fob(brand new looking) and valet key
6. New Goodridge SS brakelines and Motul DOT 5.1 brake fluid that came with the new Pads
7. three each OEM STI oil filters and three OEM crush rings.
...............and possibly the original window sticker, and dealer plates if I can find them.
Pic are random ones, just what I have on me at the moment...........I will take more appropriate "for sale ones" later on.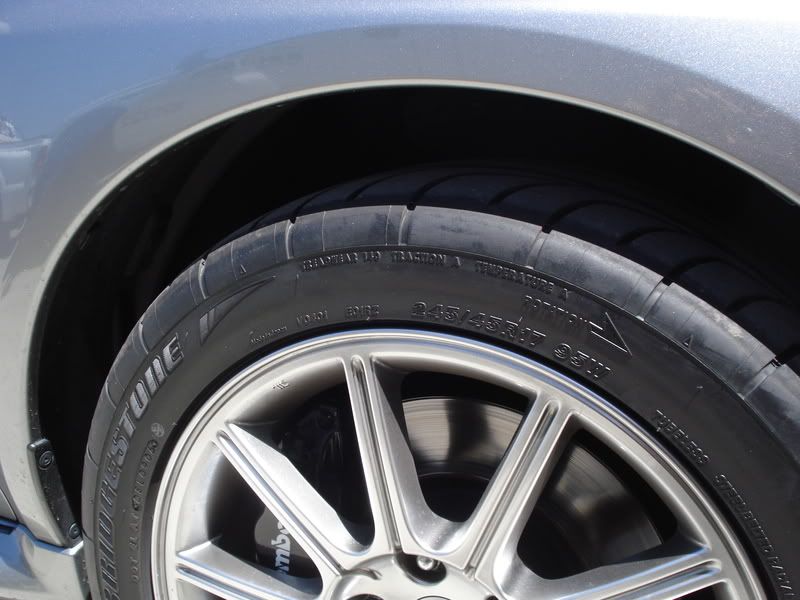 $27,000 FIRM
I reserve the right to refuse sale to anyone........I get ricer vibes from.
..........and If it doesn't sell I guess I just have to keep it...........screw my future, the world is going to end in 2012 anyways!