Used set of Whiteline's KSB751 Rear Outrigger Bushings.
These were used for about 100 miles.
I have almost all of Whiteline's products, and these bushings added to the gold bling under my car
HaHa, but really, the only reason I'm selling them is because of the noise between 60-70mph.
I have to do a lot of freeway driving in traffic now, and the noise is too much every day.
They work great, but I have to go a different direction and live with the quieter OEM slop...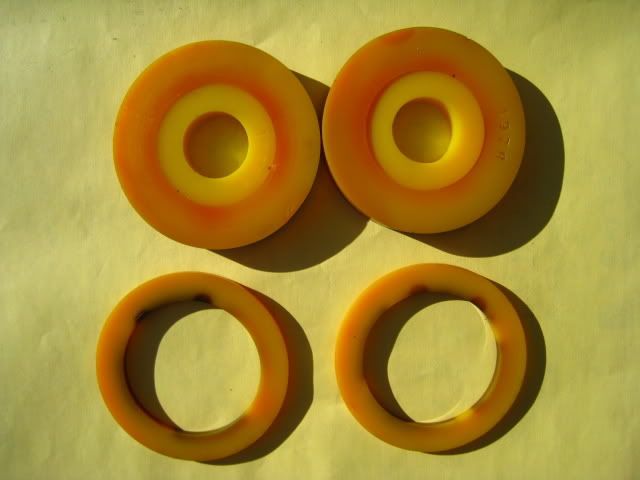 Here is a review/install guide;
http://www.northursalia.com/modifica...ckbushing.html
$25 shipped. SOLD!