Im looking to trade a tilton clutch setup. Its a tilton twin plate clutch, with cerametallic discs includes the hydraulic release bearing, stainless lines, tilton master cylinders, and Flywheel pretty much everything. The clutch needs a rebuild, will probably cost you about 100$.
Throw some offers out there for me.
PICS: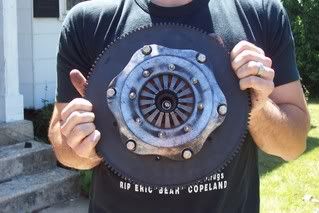 I'll try to get more pics.