Hey guys,
I have a fuse issue. This is the second time this has happened to me. I'm at a stop, both times at a read light in medium traffic. I check my gauges and all my warnings are on, as if I stalled, but I did not. My will not start. The first time a mechanic pulled over to help me out and figured out the problem, it was one of my fuses in the engine fuse box. I have yet to figure out what fuse it is, but he switch it with another 30 amp fuse and it worked. It is labeled SBF no.6 in the fuse cover and in the Subaru manual there is no information about this fuse. I'm not sure what is causing this shortage. If anyone can help me identify what this fuse is for it would be great. The first time it happened around last summer, June-July 2007, and it happened again today. I was stuck in a 4 lane highway and my steering wheel was locked. I also had a boost guage installed about 5 months prior to the first shortage. Do you think that would case a problem? I'm scared to take it to the dealership, because they could blame it on that, or void my warranty. Please guys i need help!!
Thanks in advance,
Matt
This is the where the fuse is located.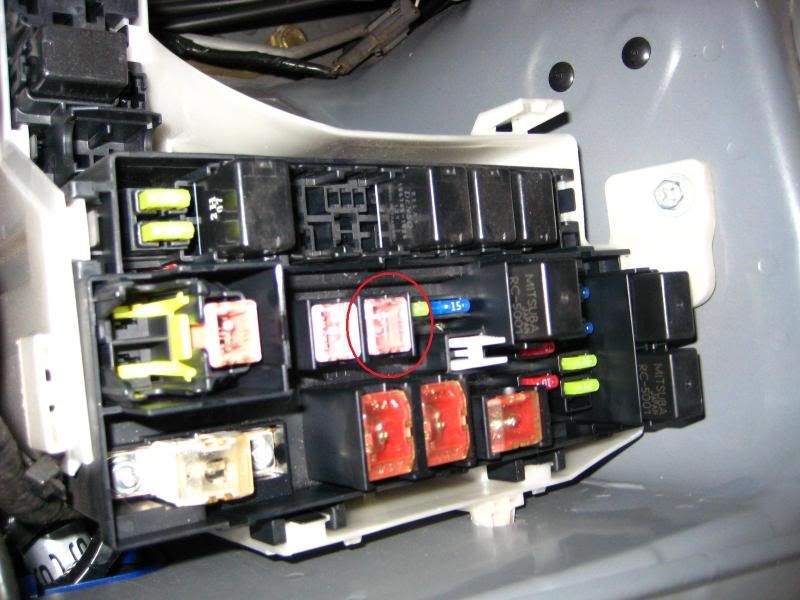 The manual does not have it labeled.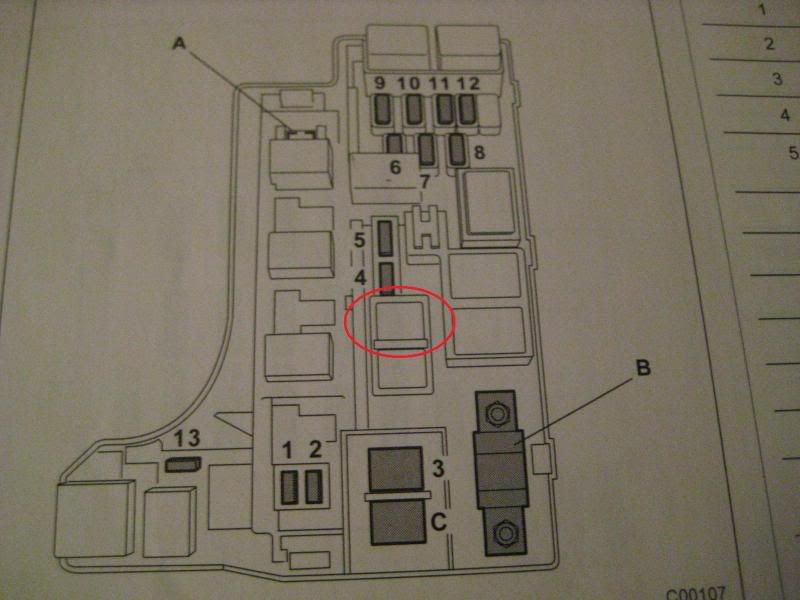 The fuse cover labels it as SBF no.6