Well I bought these from a subaru member who told be they where in good condution ,but I should have knowen he was lieing cause the rear springs was rusted,anyway I bought them, all money down the drain
and I looking for him right now
,he is not Nasioc member.
I spoke to K sport and they told me it cost 120.00 for the front strut and 100.00 for the rear.
I painted the rear springs rust proof black ,pics show the damage front seal
one of the rear comes up a little slower the the other
I want this gone 300 shipped for everthing my loss ,your gain.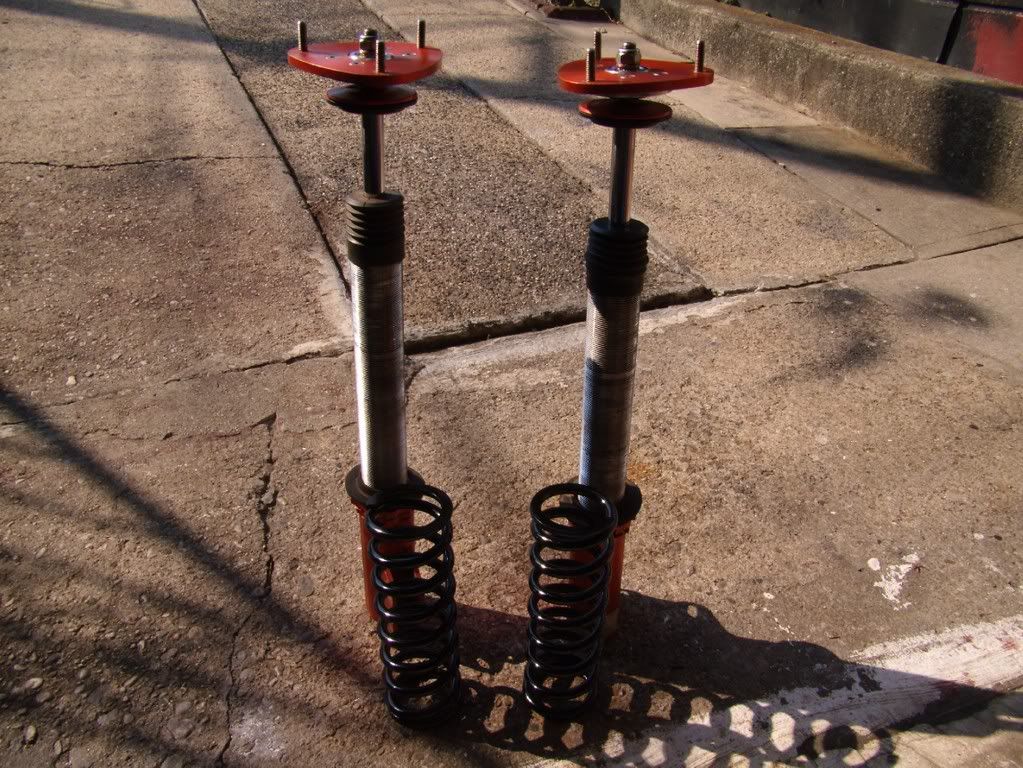 Any question just ask,thanks for looking.