So Thursday evening on my way to a friends how to help him shoot some footage, I stopped off to get some yogurt. Went in for less than a 10 minutes, came out and saw a nice dent on the fender/door edge of my car and my passenger rim was scrapped up with silver-metallic paint.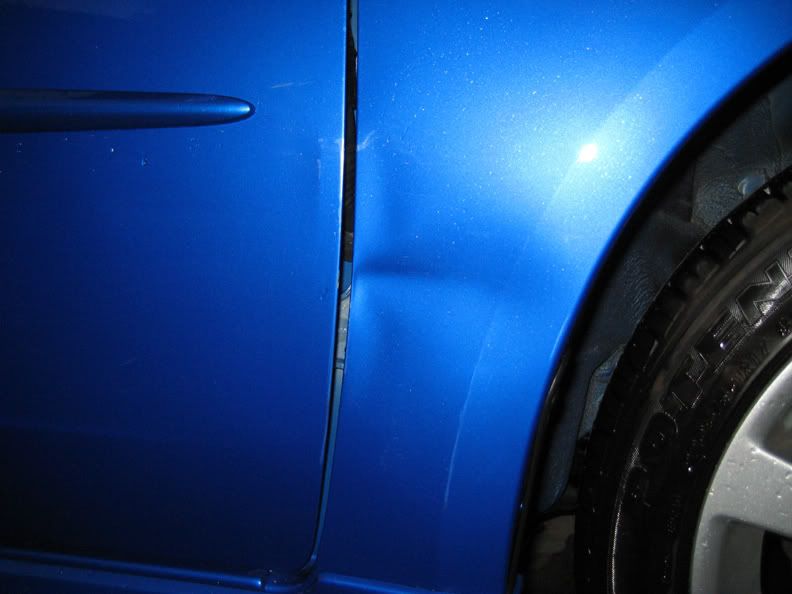 No note was left, no one saw anything. I went to every car in the lot to see if anything matched up. Nothing. Went back into the yogurt shop to find out if there were any cameras in the lot because I didn't see any and I was right. Bummer
When I got home, tried to clean up the damage as much as I could.
Turns out the fender shifted a tad which caused the passenger door to rub onto the fender edge.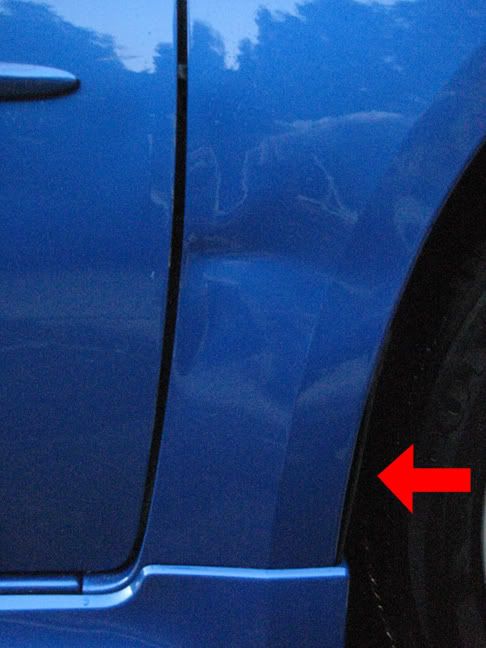 I took my car in to a paint shop that I've take other cars too and I got quoted $350 bucks for them to take car of it. The shop also recommended a Paintless Dent King who quoted me $75-125 for what I described. I'm leaning more towards getting it done at the Paint shop because I feel like they would do it right. What do you guys think?
Thanks in advance for the help.
-Ellz
Edit: Another thing I wanted to mention is that the Dent King is located about an hour from where I live and I can only get to him on Saturday while the body shop is located around the corner from where I work and I can get my car back the same day. I was also factoring the distance and convenience to the mix.