I'm just trying to find out the correct routing of these lines!!!
I finally have some time to finish up my swap after it sitting for months.
STi long block into 02 using perrin fuel lines. I believe this is all of the relevent info needed.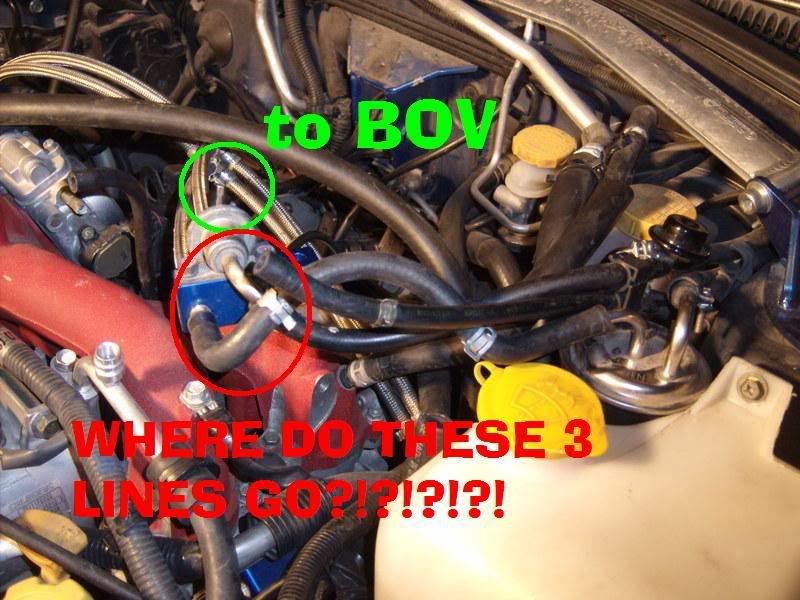 And wtf do I put this?!!?!?!?! I have a rotated set up now and if I remember right it was hooked up pre turbo, then again this was pulled apart nearly 2 years ago so I have no idea anymore haha.