Asking PRice 22,000 obo
Located in St.JOhn IN 46373
The after market parts this car will come with are
07 Sti tailights
TurnInConcepts Super Shift Kit (Probably the best mod on the car)
Ebay Front lip
Cf Hood In Perfect condition ( i can get a stock jbp hood if wanted by customer instead of CF)
Oem subaru sidemarkers
CF Fuse box cover
Cf RAdiator shroud
CF alternator cover
Rota Svn 18x8.5 w/ Sumitomo HTR III Tires (Have about 3k miles on the wheels) STock wheels sold (Had my centercaps customized with sti logo
Comes with Discount tire coverage against flats
Clarion Radio that matchs cluster color
Alright guys its finally come down that i have to sell me car. after having family problems i have decided that i have to sell my car. This is a great car. I have took car of this car so much since i owned it. I bought the car back in feb and the most i have done to it is stage 2 with cobb apv2. But i sold all my parts and put the car back to stock.
Currently the car has about 37,600 miles on the clock
I recently performed the full 30,000 mile service to it
I have all reciepts for parts that i have bought for this car and spent around 600 dollars (All New fluids,brake pads, etc)
I highly maintain my car and wax it about twice a week.
For this car being black its basically swearl free unlike most black stis.
PIcs below are of my car
Currently i dont have any pics of the inside because my car is in the shop.
But its just a basic stock 04 sti
w/clarion radio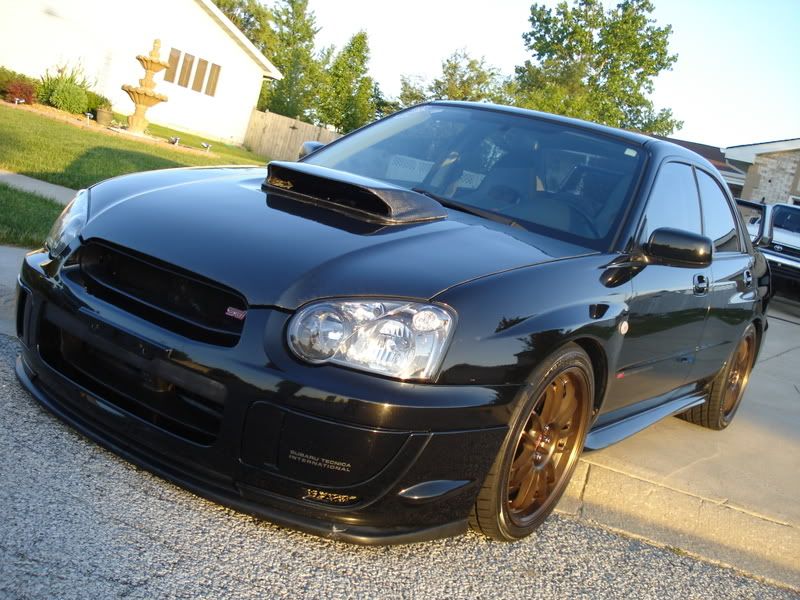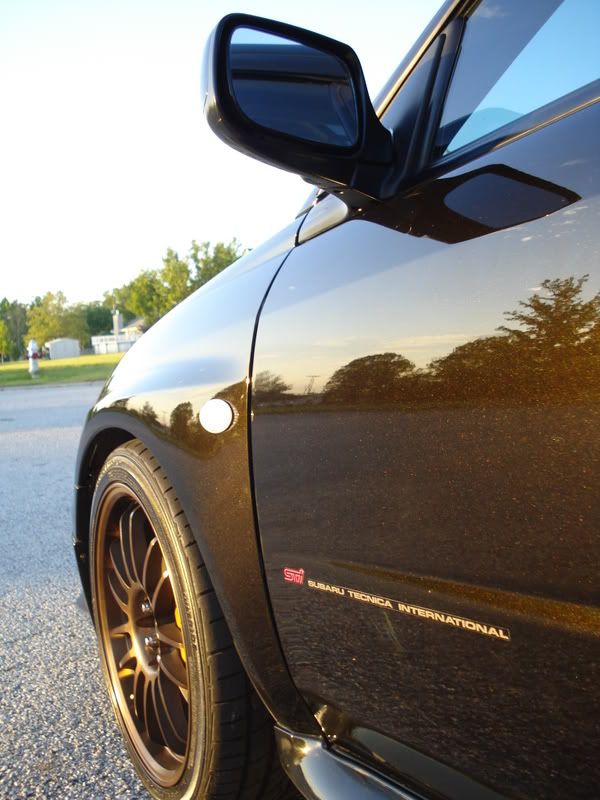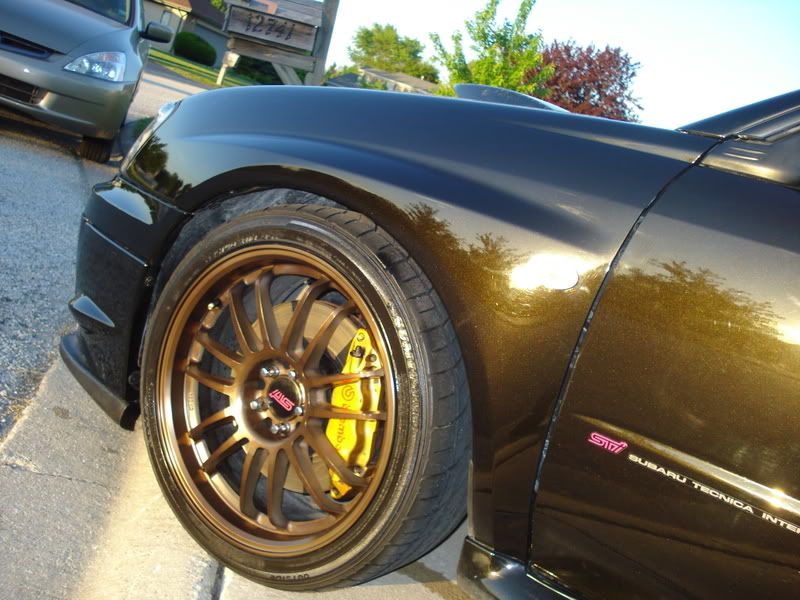 If you have any questions plz feel free to as or call me at 219-552-5923