Why would someone give you ***** for this?
I will be the first to commend you on NOT getting a PnP kit and putting it in the stock housing.
As far as your question goes, the housing (meaning outer shell) is identical between the WRX and STI with the exception that the STI has a ballast mounted to the bottom.
You will need to buy a wiring harness for these, as the startup current is more than the stock harness car handel (yes you CAN use the stock harness, but what is an extra $10-50?) anyway you will also need a 6pin leveler switch and harness for that (if you want the leveling function)
Any other Q's just ask
Jon
From a previous post i made.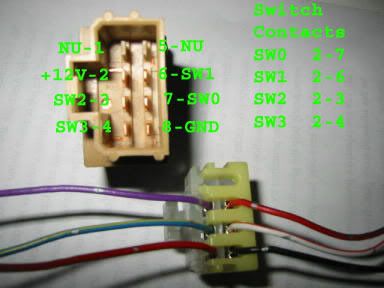 if you need the schematic for the leveler system let me know i have it.
Switch ........ Headlight
Pin ................ Pin
SW0 - 7 ........ 1
SW1 - 6 ........ 2
SW2 - 3 ........ 3
SW3 - 4 ........ 4
+12V- 2 ........ 5 +12V
GND - 8 ........ 6 GND