People have been calling us about this for...oh...about a year.
Now. They. Have. Arrived.
It's the Innovate LM-2. Like the legendary Innovate LM-1. Except, besides being a full-featured dataloggin wideband controller, it also sucks up your OBD-II data and logs it with your wideband info. And it is smaller and lighter. And it can log to an SD memory card. And the display is way better. And it comes with an awesome black foam-padded carry case so you can arrive and set up your tools like the guy in "El Mariachi."
The LM-2 looks like this:
Except that's a rendering, not the real thing.
The real thing in the case looks like this: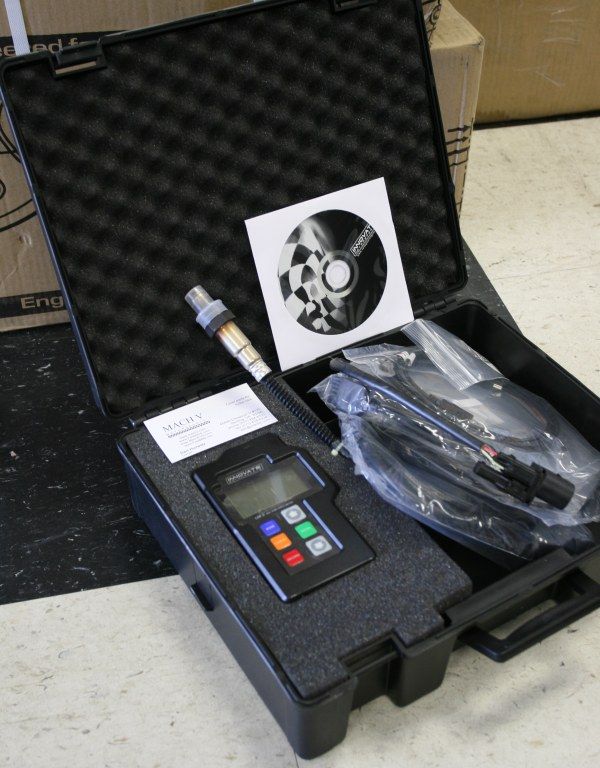 Mach V business card not included.
Innovate LM-2 -- click me!
Click the link for pricing and ordering.
--Dan
Mach V