I'm listing my
car
again. The price has been lowered $3000. I need it sold quickly. It has about 53,000 on the chasis and 7,000 on the motor. The body is almost perfect. No scratches or dents. The passenger sideskirt was recently cracked by a rock. I was quoted $350 to fix it at a dealership so it's not to bad. The interior is pretty much mint. Boston Accoustic component speakers up front and BA 2 ways in the rear. The
car
drives great. No shakes or pulling. It has the rear strut clunk if you dont spray the rear struts for a while. I put a new long block in it with CP pistons. It was propperly broken in 100%. I am running a vf39 that I bought after switching from an sz55. It has 22,000 miles on it. The car could probably use a tune. It is running rich and pulling a cel for it. The car has not been
ASKING PRICE: $20,000 firm
Here is a mod list:
-New Longblock with CP pistons
-modded injectors
-Turbo XS short Ram intake
-TGV delete
-HKS Hi-Power Carback
-Invidia Cattless Downpipe
-Exedy stage 2 cerametalic clutch/pressure plate (8k miles)
-Wallboro 255lph fuel pump
-Blitz Type R BOV (can recirculate with an adapter just never hooked up)
-Cobb Accessport V1 with maps from Tim Bailey
- XS
Power
front mount intercooler (perfect job on the
bumper
)
-Center Gauge pod with boost, air/fuel and oil pressure gauges (carbon fiber face)
-Chargespeed v1 sideskirts
-Gruppe-S JDM STi rear aprons
-Tein S-Tech springs
-Debadged trunk
-Cleared headlights
-2006 Taillights
I have 2 sets of
rims
. I'll give you your choice. I have a set of 18" gunmetal prodrive pff7's on kumho summer tires(worn). One of the rims has significant curbrash but its not bent and could be touched up. The other one on that side has a bit of rash, but not that bad. I also have a nice new set of 17" gunmetal rims with a chrome lip on Blizzak snow tires. They are mint and the tires have about 5000 miles. I'll give you your choice in rims. Please pm me with any questions. The price is pretty firm. This is a gorgeous car in almost new condition. Here are some pics.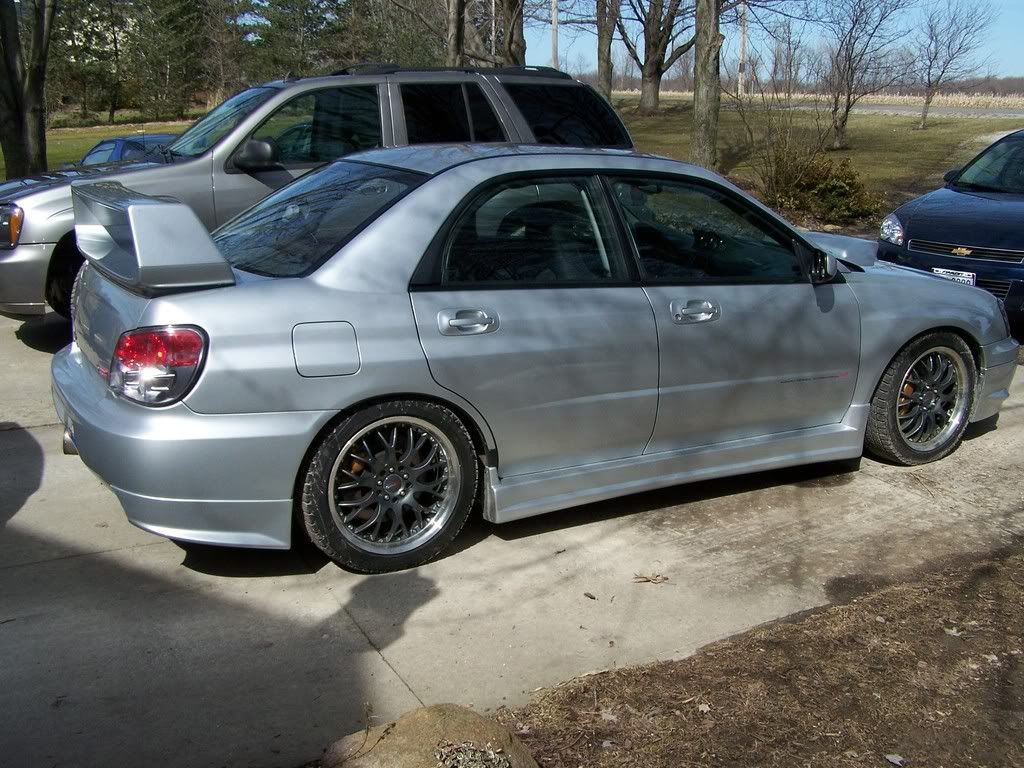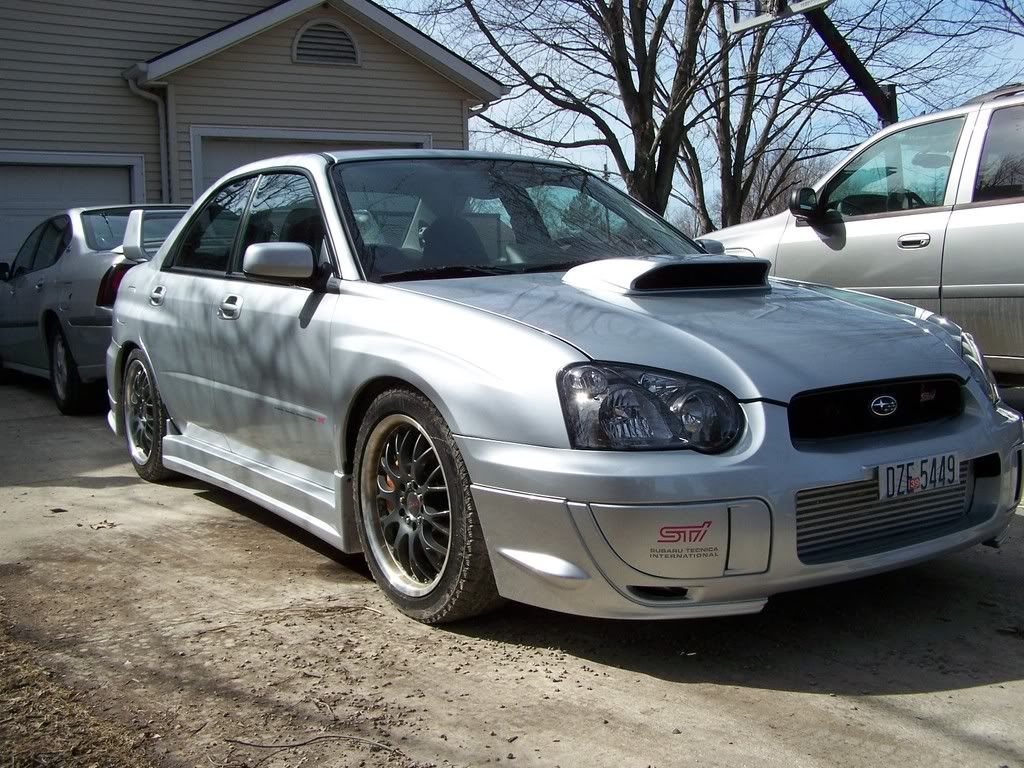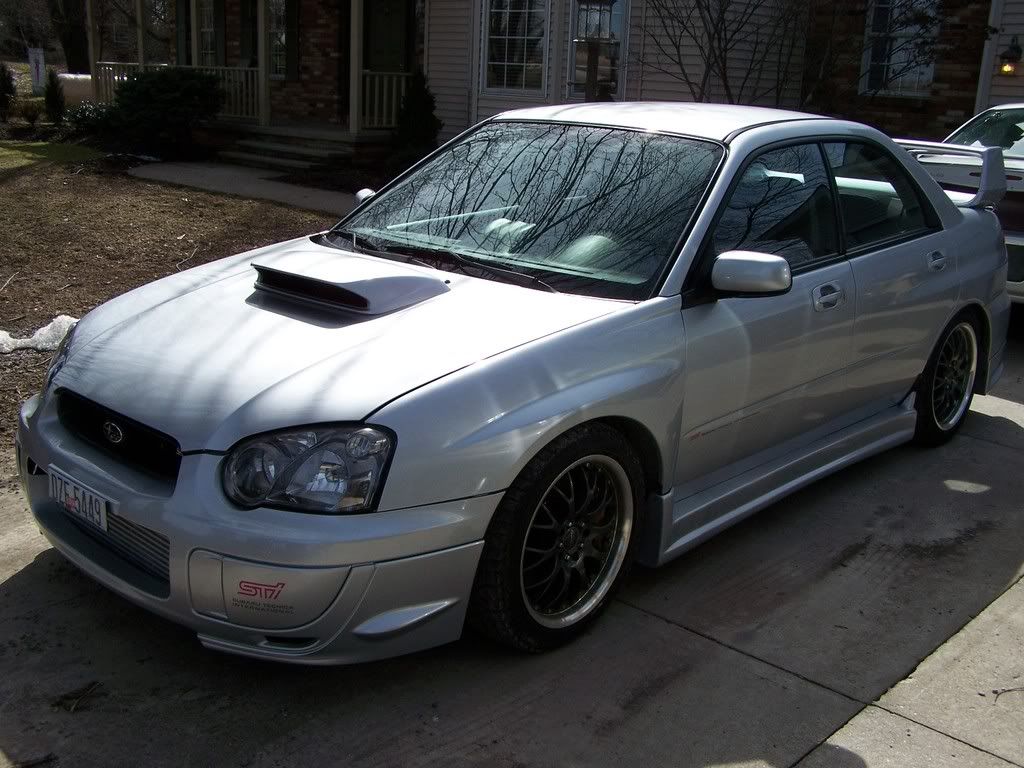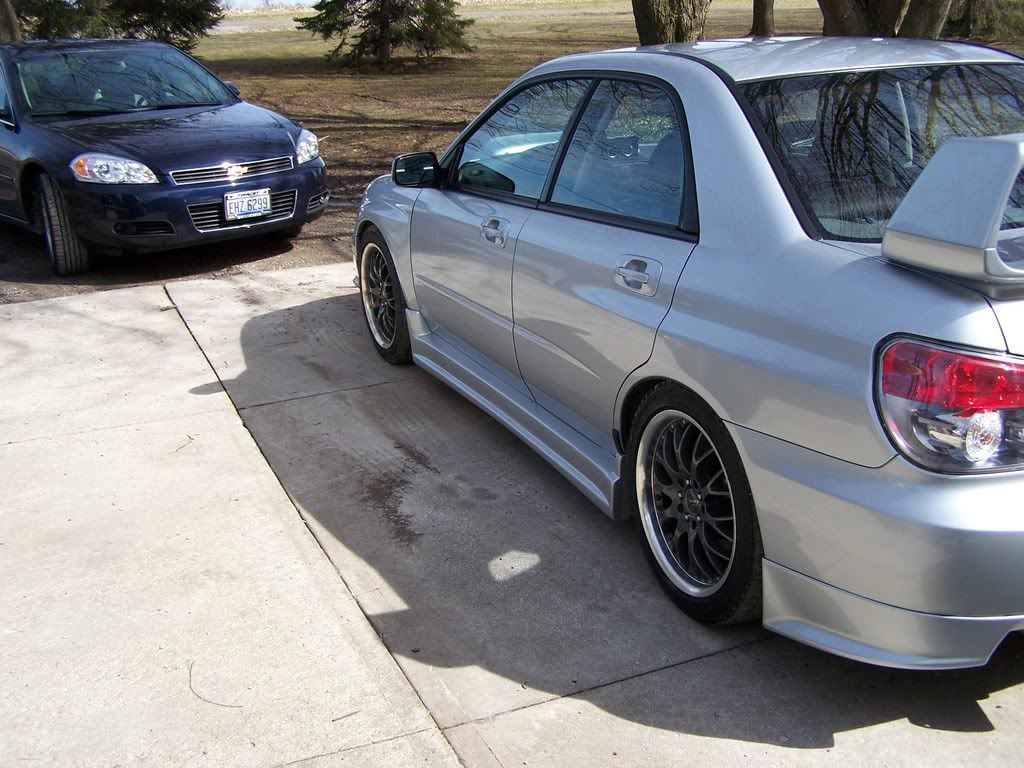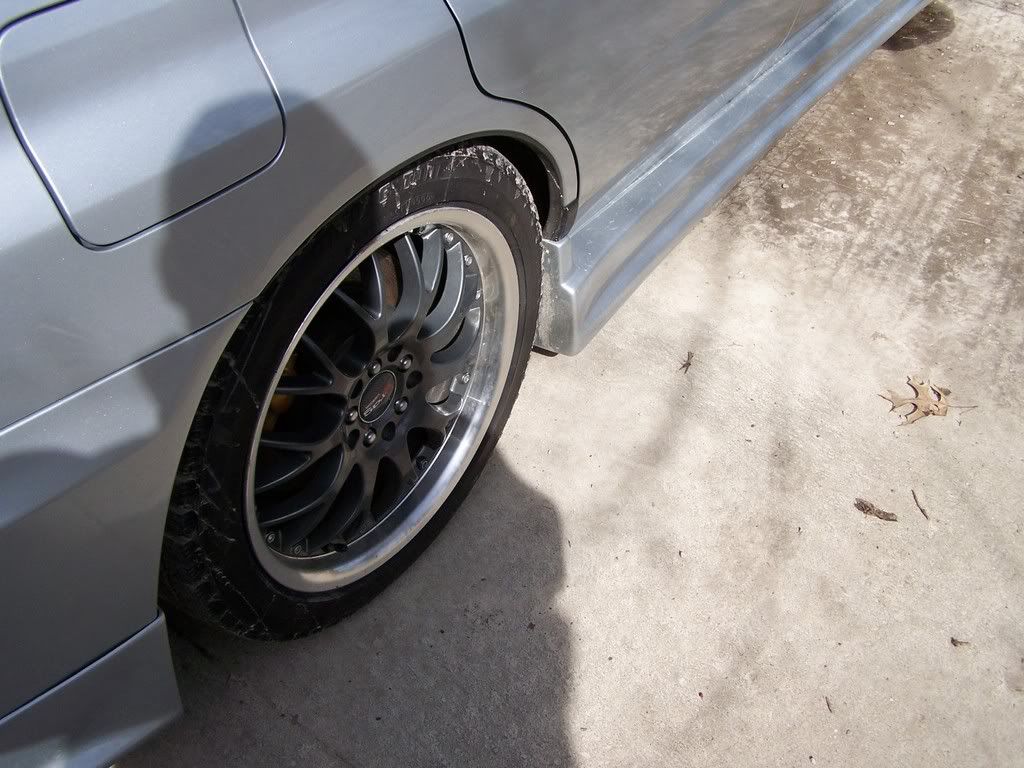 The car does not have the front lip on it anymore.