Like the title says. Black racing wheels, Kumho tires with 300 miles on em. Want to trade for a set of stock 05-07 STi bbs.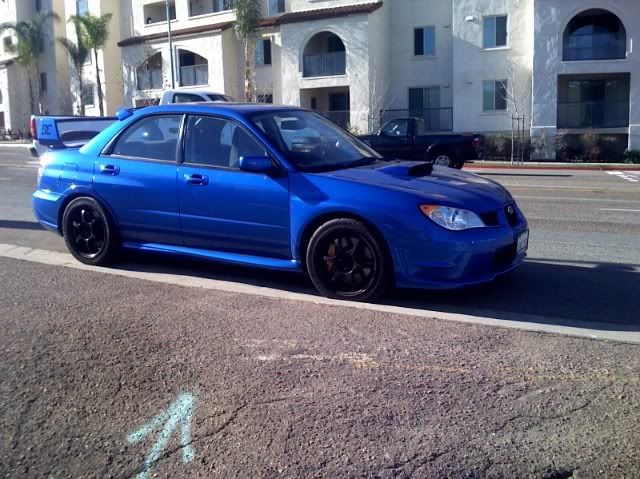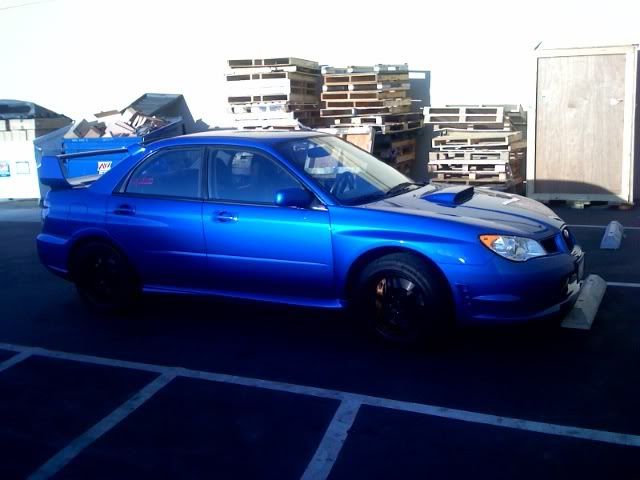 they have a scratch on one, and a small ding on another. All in all really good looking wheels. Do not have centercaps...i have been looking everywhere for some....
Pretty much want to trade for some stockers but feel free to post what you have for trade!