Just got back with some pics:
Sorry text is to small. It says this is a pic from under the valve seat that shows the lip where the seat overhangs over the casted port and would disrupt airflow as air flows up between the valve and the seat.
See the shadow on the right side under the seat. Well that's how much it overhangs over the port.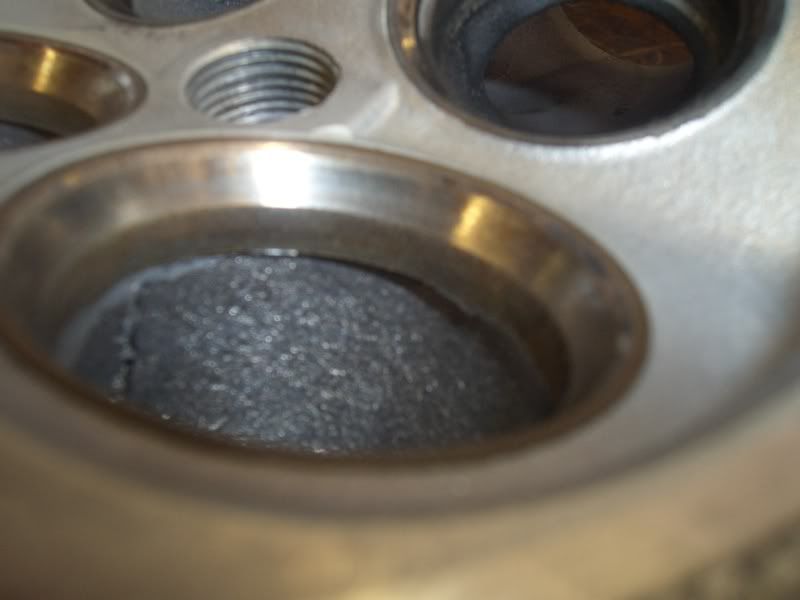 The mark in the middle of the valve edge is where the valve seals against the seat right now. They're going to move the 45 angle more to the edge then transition into a radius. So by doing this there was no need for larger valves.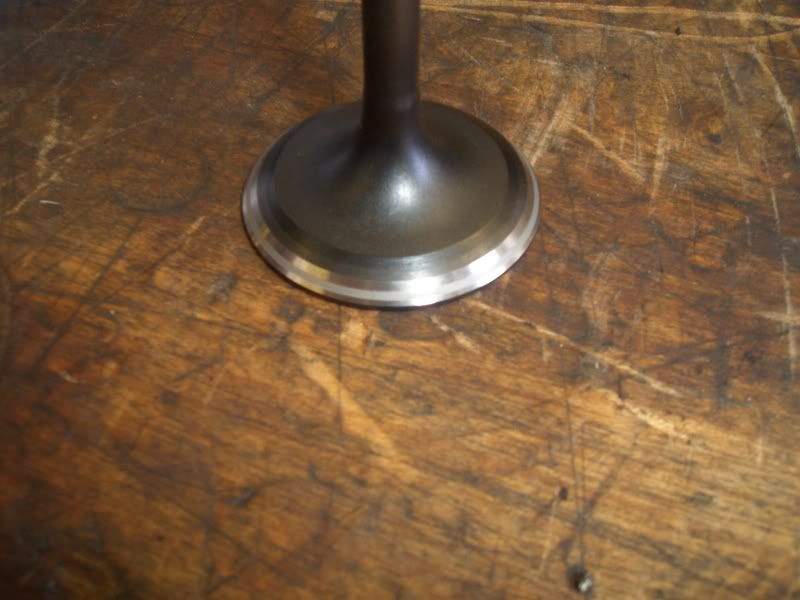 So Tom said what they have to do is bore out the throat on the valve seat then hand port the bowl. So there really was no need for larger valves. Plus he told me larger valves usually brings the edge of the valve too close to the edge of the combustion chamber which would then require opening up the combustion chamber.