Looking to sell my 2004 Subaru rSTi for around $19.000 obo.
Car is currently garaged and located in New Jersey.
As far as the rSTi, here's a few pictures of the beast.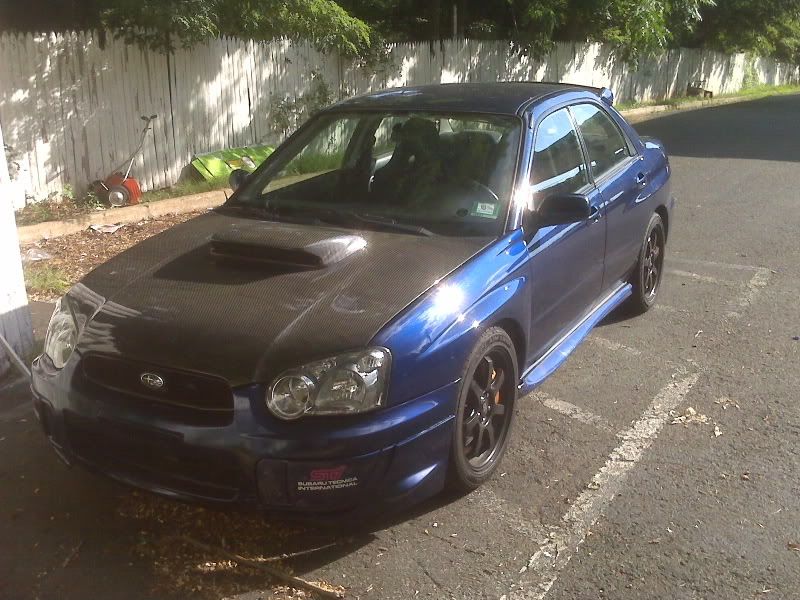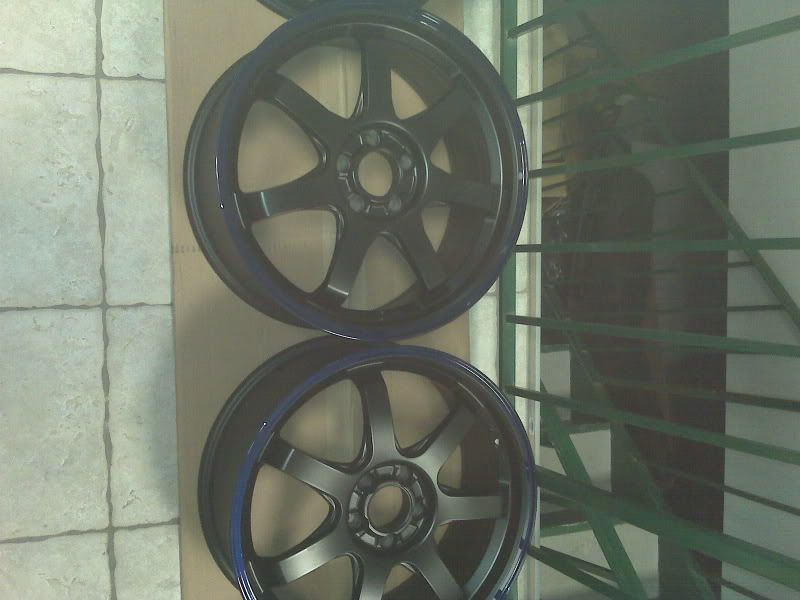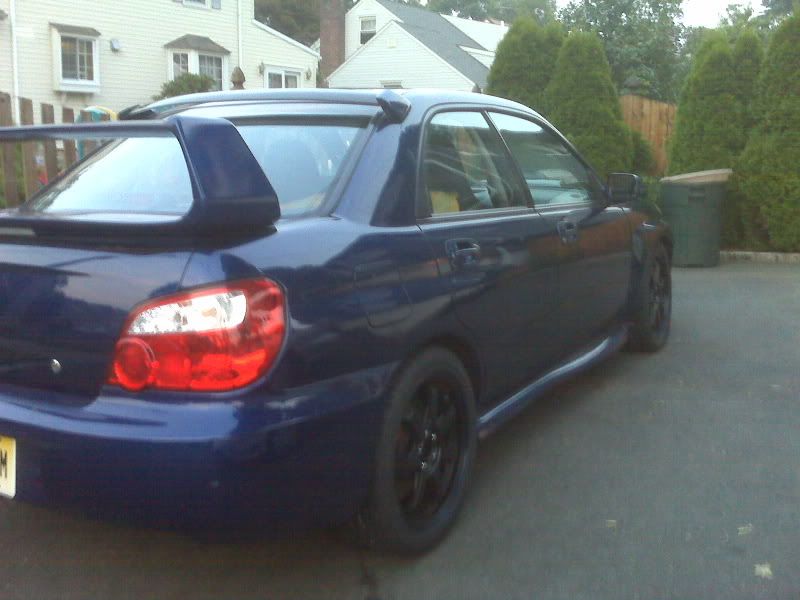 Specs:
2004 Blue Ridge Pearl STi
Previously was a 2002 Impreza 2.5RS. Owner before me, a good friend of mine, completed the swap. The trans and motor have roughly 33,000 miles on them. Odometer (taken from hit STi says around 41,000). Bought a hit STi, swapped the motor and EVERYTHING on the car. This car is 100% STi. Everything from body panels to the motor, to the suspension, to the $1200 Brembo brake setup. Best part of the car is that you pay 2.5RS insurance prices. Title and VIN show as 2.5RS, therefore you pay 1/4th the insurance you normally would. Car is tastefully modded and I have extra stuff for anyone who wants to trade.
Mods:Injen IS Short Ram Intake
Turbo XS Utec Piggyback ECU w/ Serial Connector for Tuning and Map Selector/ Launch Control or 2-step
Tune by JUNIOR at TurboTrix
4 Inch Tanabe Catless Catback Exhaust
Devils Own Meth Kit
CSS Performance Front Mount Kit
nVidia Downpipe
APS BOV
Perrin Turbo Inlet
Walbro 255 Fuel Pump
Stage 2 Clutch
HKS Coilovers (8,000 miles)
Vis A Racing Carbon Fiber Hood
Rear Sway Bars (handles like a champ)
Perrin ALK (Anti-lift kit, prevents car from dipping forward on hard braking)
Car is garage kept. Has NEVER been kept overnight outside especially since car theft is much too high in NJ for that. Car doesn't grind any gears and has NEVER been launched. Had major plans for turbos and meth but I decided to go away for the remaineder of college and don't need something so seriously fast.
Cons:
Nothing major at all. There is slight paint chip on the roof. Not rusting or anything and is almost impossible to tell but I'm just trying to be honest to give you guys a complete picture.
I can take any other pictures or anything you guys need to get a better idea. I understand most of you guys will look down on the fact that I'm still in college but this car was paid for by myself in its ENTIRELY. Insurance and everything else. I know the value of a dollar and can assure you that this car was not abused in any way shape or form.
I'm located in Linden, NJ zip code 07036.