I have for sale a custom pieced turbo kit that has been never installed just pieced up. it consists of a TD04 turbo (5k miles), Spearco TMIC, Greddy Type S bov, Unique Motorsports Up and Down pipes, Autotechnica gauges (boost and A/F ratio), Oil send and return lines, Subydude Gaskets, Custom fabbed intake with cone fliter, Custom bent cat., oil pan, perrin IC hoses, extra 3 gauge holder, wrx fuel injectors with extra o rings.
ive had this kit for a while now just never got around to installing. willing to ship at buyers expense.
all you would need pretty much for this kit to work is a fuel management system and a bigger fuel
[IMG][IMG][IMG][IMG]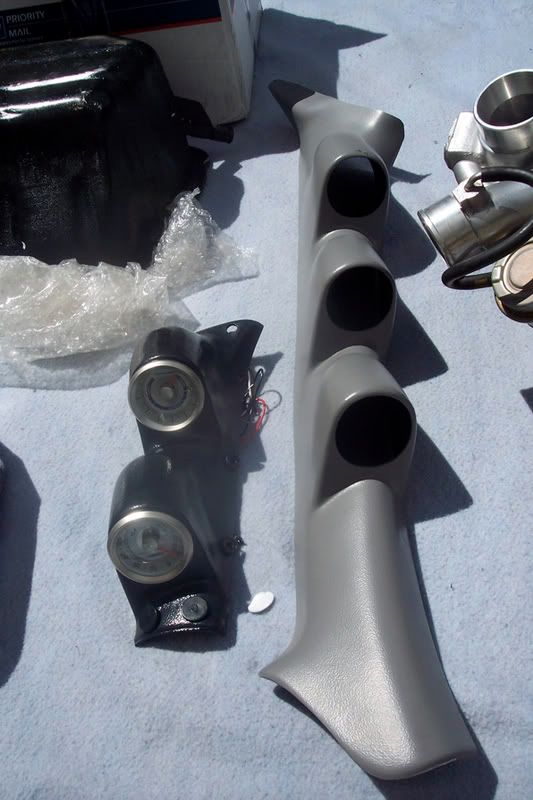 [/IMG][/IMG][/IMG][/IMG]pump.