Event
: dyno pull
Location
: Fine Line Imports Santa Rosa California
Ambient Temp
: 65
Elevation
: feet above sea level
Weather
: overcast
Tires
: 225/45/17 Bridgestone
Car
: year, model
Tuner
: Miles Hechtman from Fine Line Imports
Dyno Info
: Mustang MD500 AWD
Peak HP at RPM
:503whp
Peak Torque at RPM
: 468
Baseline
: Stock STI 245whp 240 torque
Target Boost
: 30 psi tapering to 28psi
Fuel
: E85
Engine/Power Modifications
: COBB pro series short block, cobb pro series stage 2 heads, cosworth 278 cams, APS TSR 70 rotated turbo kit, APS FMIC, APS BOV, APS 3.5in TBE, APS fuel rails, APS TGV deletes, APS aux fuel rails, APS main fuel rails, PE 850 CC inj x4, Bosch 600cc inj x4, Aeromotive A1000 fuel pump, wallbro fuel pump, FLI surge tank, Aeromotive FPR, FLI reverse intake manifold pipeing, Aeroquip fuel lines, Link G4 stand alone ECU, Aquamist HFS 6 kit and a spec C ic spray tank.
Driveline
: ACT 6 puck clutch with light weight fly wheel.
Suspension Modifications
: KW varient 3 coilovers, COBB front and rear swaybars, Whiteline ALK
After a long build up of this 2006 STI it is finally complete. Overall this is one of our favorite engine builds of recent memory. With a great power band and excellent topend this car is truly a blast to drive.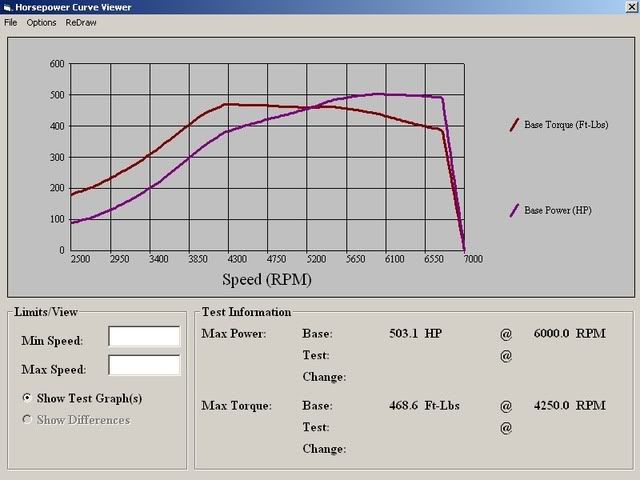 For more info on this car check out our blog at
http://fliblog.wordpress.com/categor...owered-06-sti/
Ryan
Fine Line Imports
www.finelineimports.net