just listed on ebay, more pics and info available on my listing
titanium silver with black leather interior, in very good condition. Car is a california car. less than 1200 e36 m3 verts made with less than half of them being manual
5 speed also has dealer installed dinan stage 3 chip with hfm upgrade, bilstein sport shocks with HR race springs (around 5k miles), zcp weighted shift knob, oem clear corners, bimmian shorty antenna. I also recently added new 18in wheels with tires which compliement the car very nicely.
car has had waterpump, thermostat, all hoses, pulleys, belts, sparkplugs, radiator, rear shock mounts, and slipring replaced in the last 5k miles.
only blemishes the vehicle has are two dings which could be repaired paintless,and the rear window needing to be replaced or polished. other than that the car is excellent.
a few members on the forum have seen this car in person and can vouch for how clean it is
every piece of weatherstripping is original and in perfect condition, unlike most other e36s
willing to negotiate on price with removal of wheels/suspension/clears
pm me if your interested.
asking 14,500
dropped to 13,500
or 13,400 obo with just the dinan software, 3.5 hfm, and cai
dropped to 12,200
I feel that this car is worth more, but must sell now because I found another car I am really interested in.
I LOVE this car, and it took me a very long time to find one this clean, but its time to move on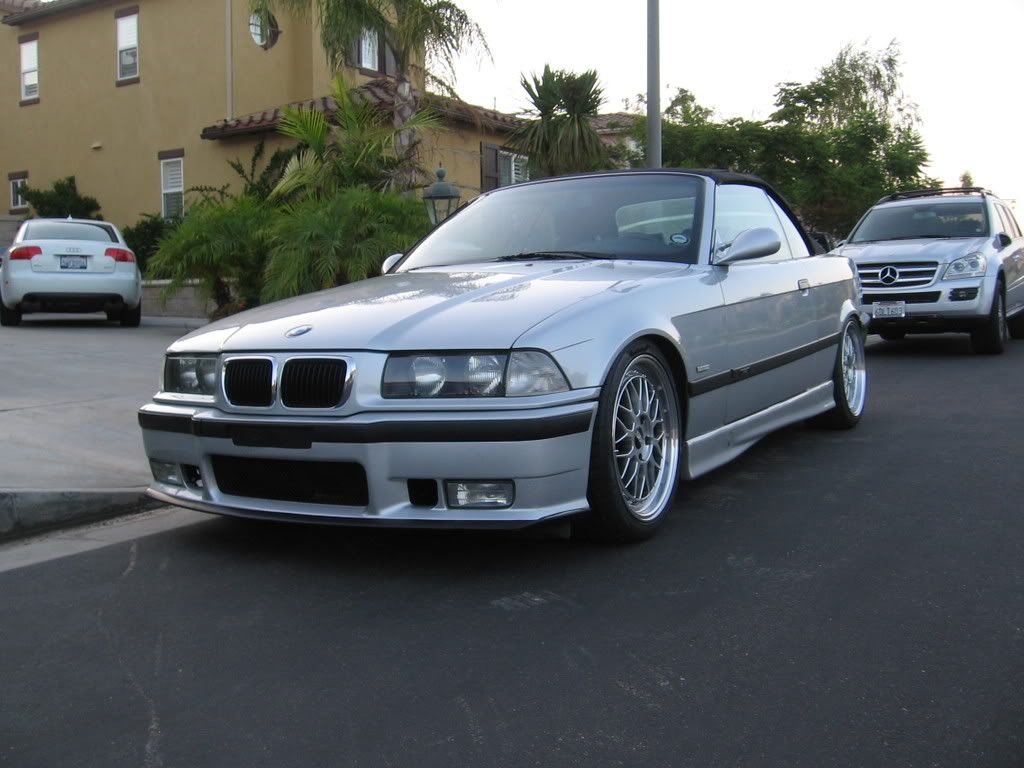 more pics here
http://s267.photobucket.com/albums/i...98%20m3%20bbs/