Figured I'd post up for the tri-state guys/gals to see if interested in my bike...
So after a long debate with myself I have decided it's time to sell my baby. Purchased in 2004 I am the 2nd owner and in the 4 years I've had it I've put about 10k totaling roughly 13.5k miles. Always changed the oil with synthetic 2000 miles, coolant replaced each season. Chain lubed each week or after a wash. I really don't want to let her go but it's time. I can help out with delivery in the area (by riding to you).
Contact via
e-mail
princecupid214 at yahoo

Price is $5850 as it stands, negotiable
Located in NE Philadelphia

Please contact me via e-mail, princecupid214 at yahoo
I had the ignition coils replaced as per the TSB. Now running Mitsubishi coils (04+ coils, vs stock denso coils).
-New Diablo Strada (sport touring) tires placed roughly 1500 miles, these will go for a long time.
-Retrofitted headlights using M3 bixenon (e46) projectors and shrouds with Philips 85122+ bulbs and Matsu****a 35w ballasts (OEM 02 Maximas, etc)
-Gearing is 16/50 (stock is 16/48) Renthal rear sprocket with D&D chain.
-Ohlins steering damper
-Leo Vince high exit exhaust in Carbon fiber
-Chrome wheels and swingarm
-Cyccon Euro turn signal mirrors (imported from Europe, took me a long time to get these!)
-Pazzo "shorty" racing levers (black)
-LP front flushmounts
-"CutomLED" rear integrator (turn signals and brake lights all in one)
-"High Concepts" Shift shaft support
-GP Shift rod (reverse shifting, 1 up 5 down)
-Vortex frame sliders
-Zero gravity tinted windscreen
-Tank protector
-CF triple cover
-Hella supertone painted blue!
Probably missed some things but that's what I remember. Bike will also include a size 46 Leather Icon jacket in blue (previous owner's, little scuffed up - too large for me).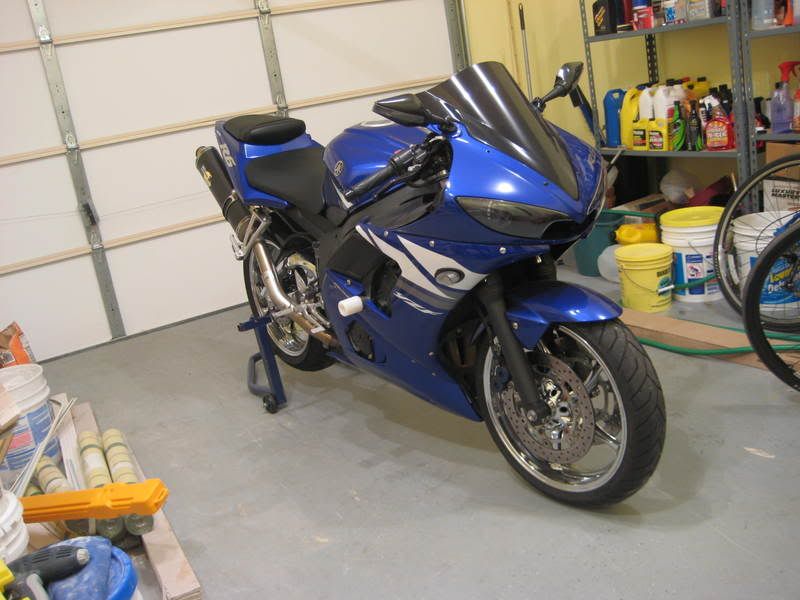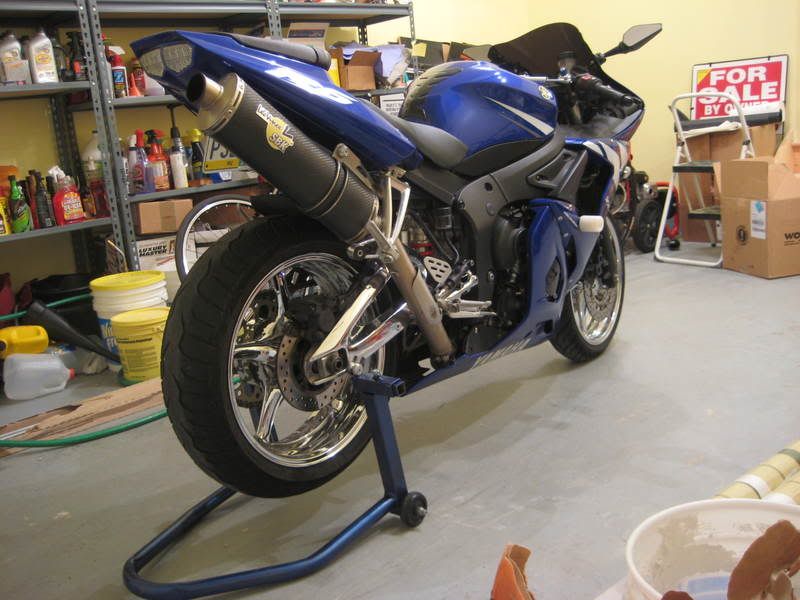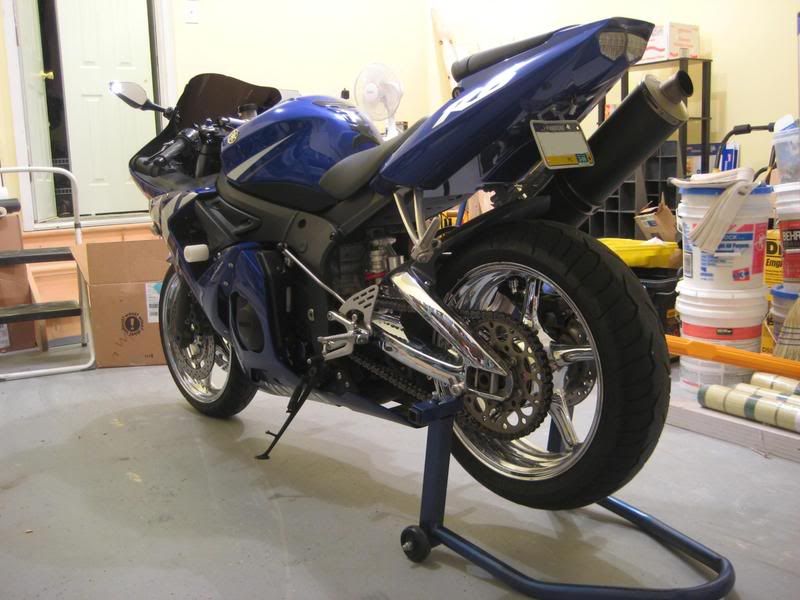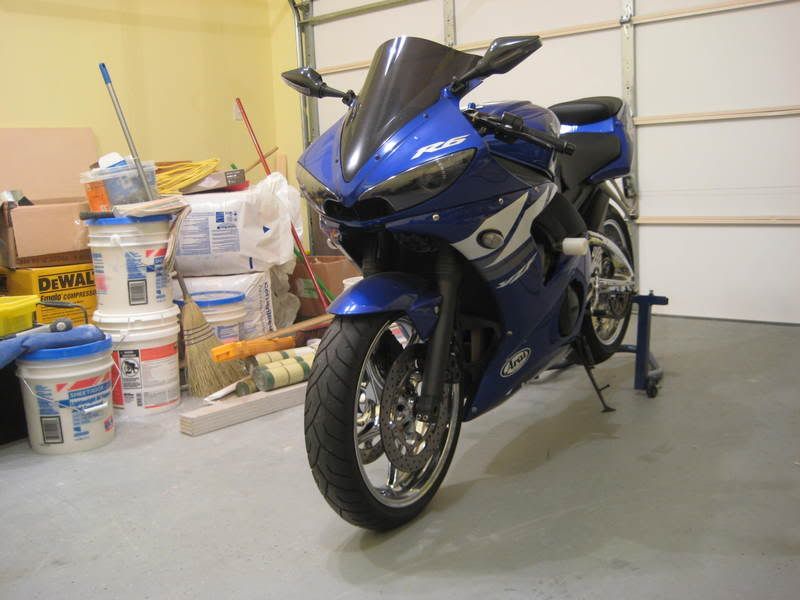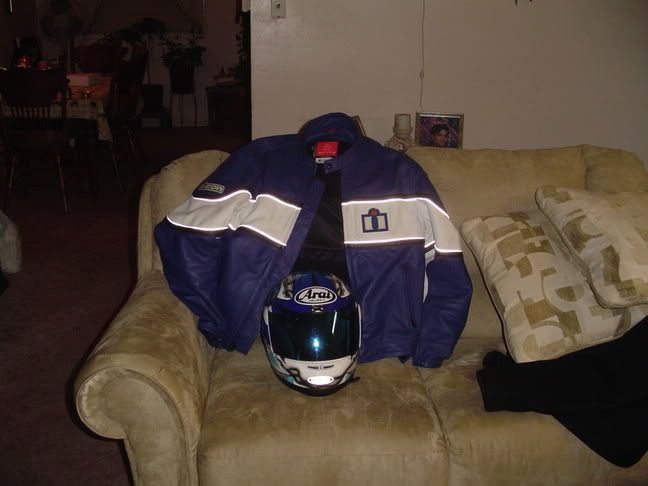 Helmet not available