Suzuki GSXR 750 (600 Frame, 750 Engine).
clear IL title in hand, it was titled for 600 because of the VIN on the frame.
Track riden only (no street plastic), 5-6 events per year.
Brand new Michelin Pilot Power front and rear.
Eibach rear 525 lb Spring, suspension setup for 240 lb rider.
Front SS brake lines.
Few spare parts, front and rear stands are included with the bike.
Delivery can be arranged after purchase.
Please e-mail me at
[email protected]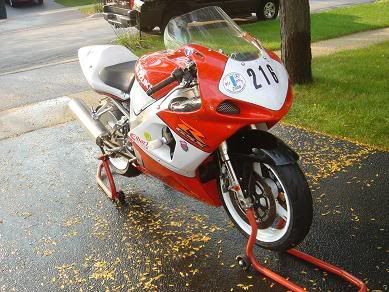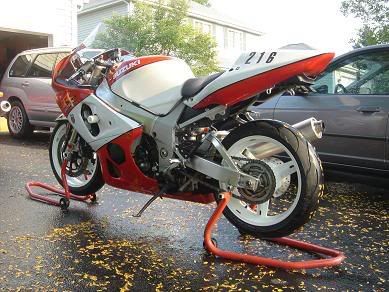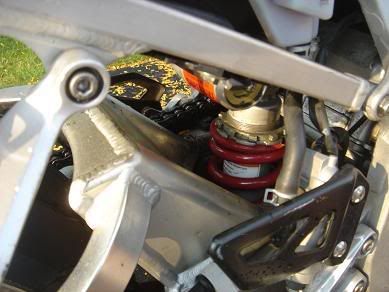 Asking $4000, price is negotiable