Just received a shipment of
Whiteline
swaybars, endlinks, frt/rr upper stressbars, roll-center kits, ALK, Bushings etc. for all chassis.
04-07 STi
Frt/rr 24mm adj. HD swaybars
Frt/rr Upper stressbars
Frt/rr adj HD endlinks
Anti-lift kits
Roll-center adj. kits
Rack bushings
02+WRX and 2.5I
Frt/rr swaybars
Frt/rr stress bars
Frt/rr adj. HD endlinks
Anti-lift kits
Roll-center adj. kits
Rack bushings
08 STI, WRX, and Legacy
Frt/rr adj swaybars
Frt/rr adj endlinks
Frt upper stressbar
Frt lower stressbar
Rear camber correction kit
Rear subframe bushings
Packages available let us know what you want.
RCE Parts
First, new
Racecomp Engineering Tarmac Zero Coilovers
, our new more affordable coilover entry based on our highly successful RCE Tarmac 2s.
Built by KW Suspension in Germany to our specs, these use the same high quality stainless steel corrosion resistant construction as our RCE T2s.
The difference here is the Tarmac Zeroes have preset damping that maximizes both performance and ride quality. This allows the end user to just put them on and drive without worrying about playing with too many adjustments. It also keeps them more affordable. Ride height is still adjustable of course.
Linear spring rates:
400 lbs/in front
340 lbs/in rear
Front and rear helper springs included. Can be used with camber plates or Group N strut top mounts.
In stock
RCE Kool Brake Ducts-These are for the Track Guys-
Comes with aircraft style ducting and hardware for mounting
In stock
RCE Swaybars
Rear fixed 25.5mm rear swaybars-
blow-out pricing
Vorshlag Frt/rr Camberplates-
Camber adj. for the front and rear of your car. Excellent for cars that need that extra bit of neg. camber(Cars with R-compound tires and low off-set wheels).
No more camberbolts that slip.
RCE Springs-In stock
Yellows
-Extensive research, design, and testing was performed to develop a completely new spring unlike anything currently available. With springs rates increased approximately 25% stiffer then the popular JDM Pink Springs, the springs are perfect for those with wider tires worried about rubbing, as well those looking for a little more rear spring rate to promote a more neutral handling characteristic. Much care was taken not to exceed the limits of the stock struts. The mildly progressive design and spring rates properly matched with the dampers ensure that ride quality is not diminished over stock. The car is lowered 20mm in the rear and 23mm in the front for an even look.
Blacks-Regular Guy
-Using similar spring rates as the extremely popular and successful RCE Yellow Springs, but having a much more subtle/mild drop in comparison, these are perfect for STi owners not looking for a ride height much lower then stock, and yet are still looking for increased spring rates. Spring rates are still 10% stiffer then JDM Pinks with an emphasis on the rear rate, so you will still be outpacing just about everything on the track and auto-x course.
Wagon
-Using similar spring rates as the extremely popular and successful RCE Yellow Springs, but having a wagon specific ride height, these are perfect for wagon owners not looking to compromise either ride height or spring rate.
MY 08 STI, WRX and Legacy
We also install some KW goodness, since the wheel/tire combo looked flacid at stock height.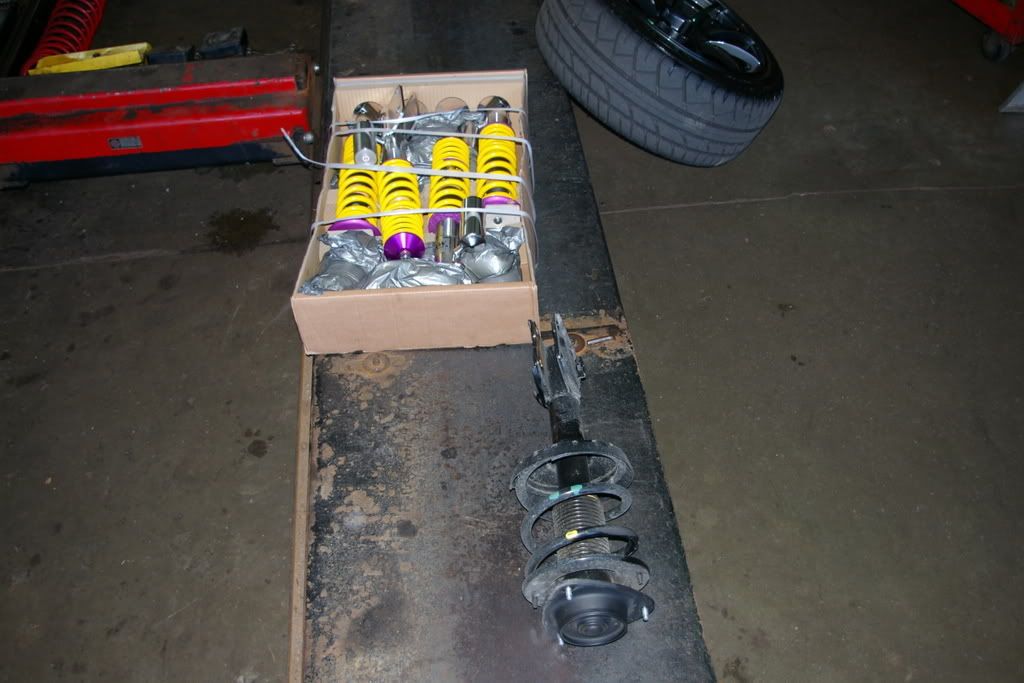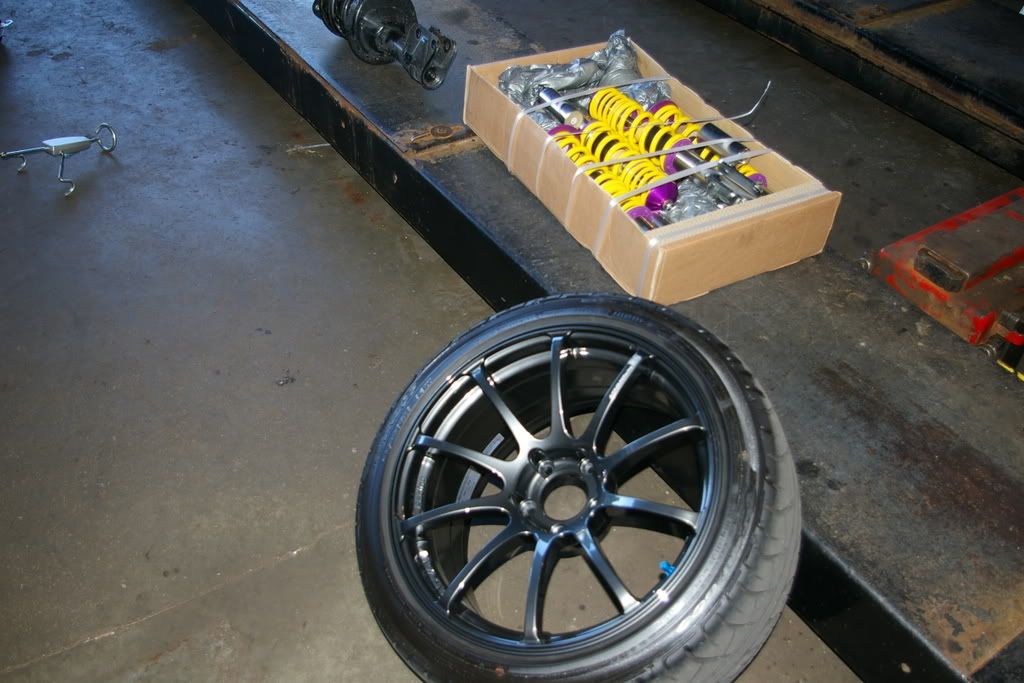 stock suspension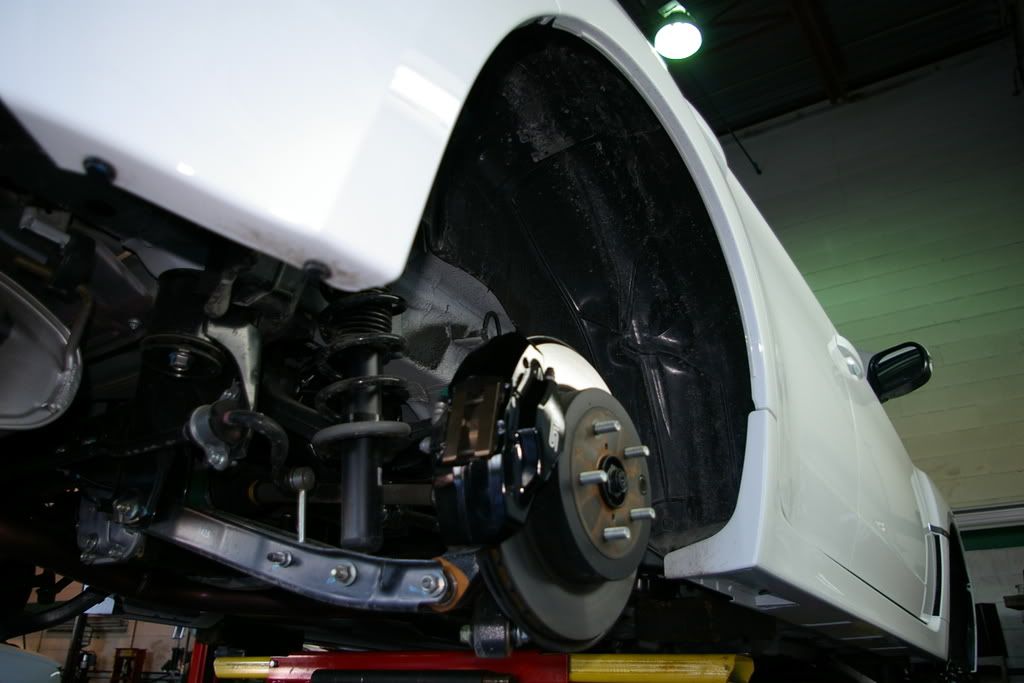 Not anymore!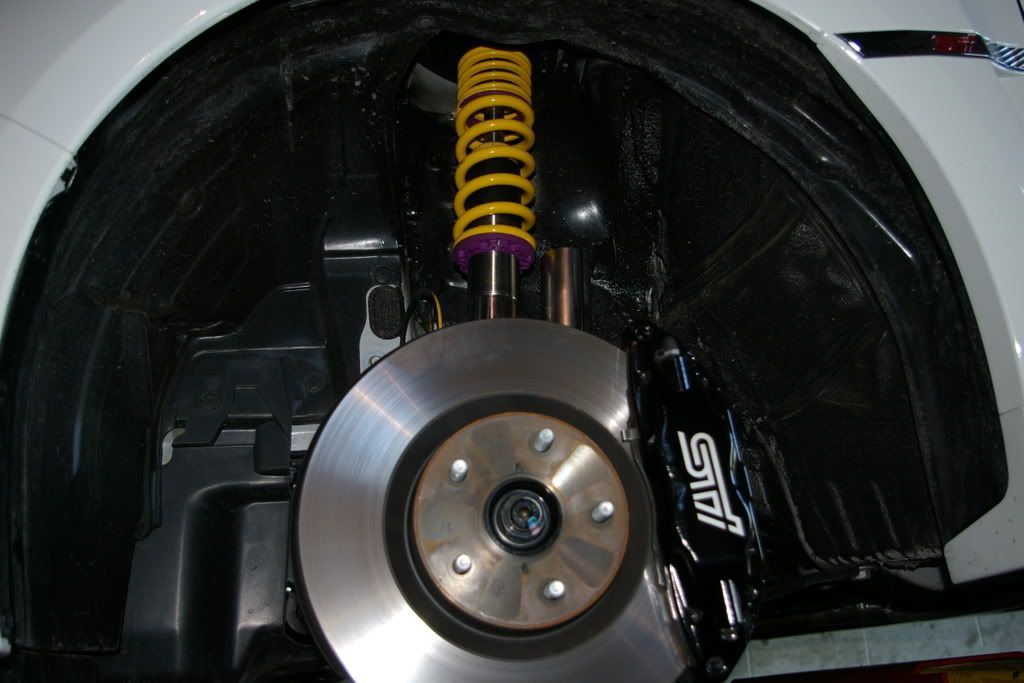 NICE!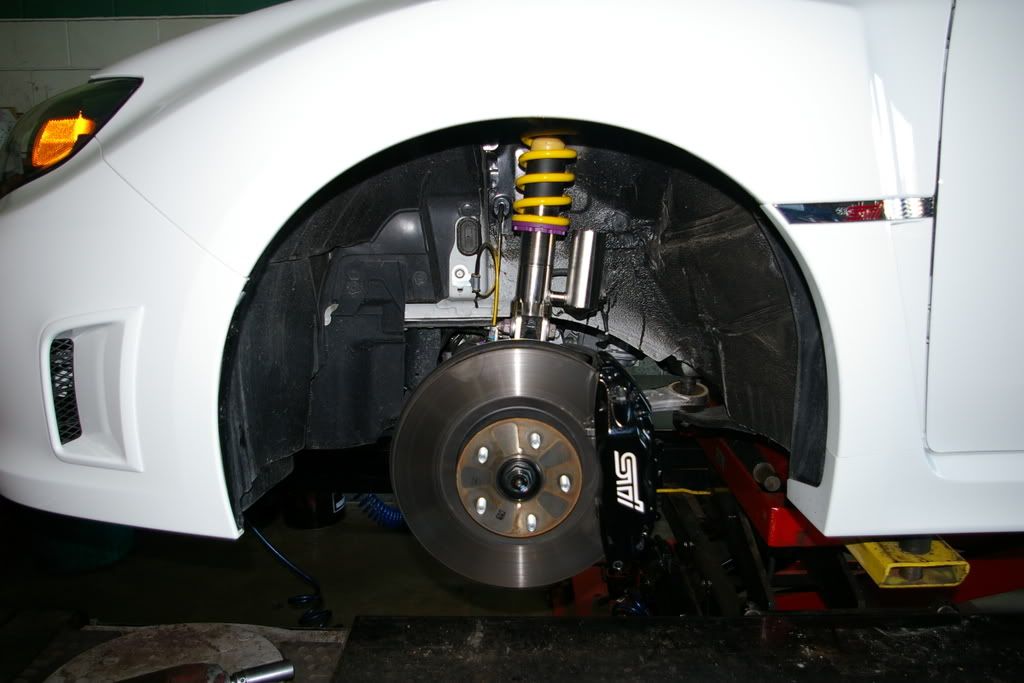 Coilovers, adjustable camberplates etc. will be out soon.
Taking orders for RCE camberplates, swaybars etc.
www.dalesalignment.com
www.dalesmotorsport.com