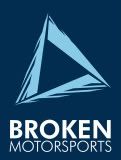 We will be Closed this Saturday, November the 22nd. for the Pine Barrens Express TSD aka PBX.
www.rvscc.com
Closed Thursday, November 27th. Thanksgiving.
Open from 10am - 9pm, Friday, November 28th.
Closed December 24th, 25th, 26th, 27th.
Closed December 31st, January 1st, 2nd, 3rd.
Closed January 15 - 18th. Annual 48 Hours of Tri-State.
Proud Sponsor!
http://48hrs.info
Hope everyone has a great holiday season!
Sincerely,
Bill Petrow
Founder
Broken Motorsports, LLC