So I have an EJ22T block with WRX heads. I picked the car up with this set-up. I have a few questions on oil passages and weather on not some are safe to use/plug.
-First off, can the two large passages under the crank safely be used for an oil cooler return and supply?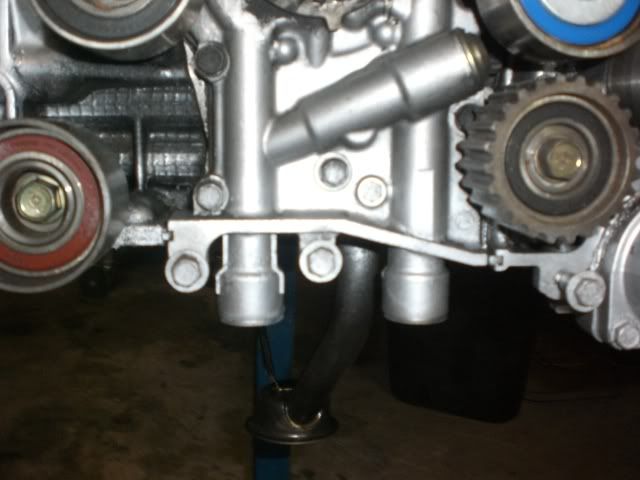 -Secondly, there are two smaller ports on the back of the heads (14mm bolts). Is it safe to use one of these for an oil supply for the turbo, and the other for an aftermarket pressure sensor?
-Lastly, there is a pipe coming off the drivers side head on the back. It was cut and soldered shut. I removed it and found oil where it threads in. What is/was that pipe?