Just pulled tonight from a 2002 bugeye, a hybrid motor.
Shortblock has 17,xxx
WRX heads have 55,xxx
Customer is upgrading to full STi drivetrain and is no longer in need of this hybrid setup. Runs great. Assembled by Broken Motorsports back in August.

When assembled in August:
New timing belt
New timing tensioner
New head gaskets
New valve cover gaskets
New cam seals
New crank seal
Preliminary pic for tonight, better pics coming tomorrow.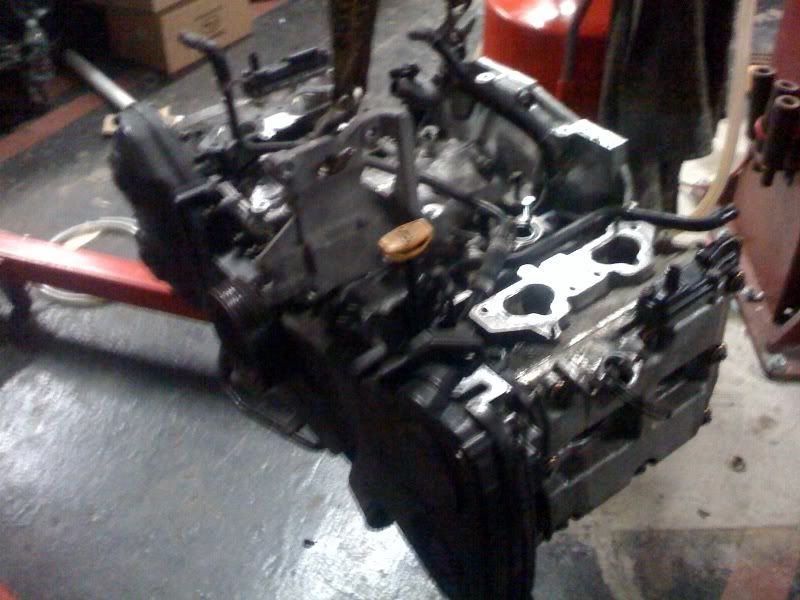 $3000 obo. + shipping
Can be picked up at our shop location in Union City, NJ or can be shipped for additional cost.
If you would like installed on your already wrx swapped "classic" or 02+ wrx,
ADD $1500 , new intake manifold gaskets provided as well as oil and oil filter!!!
Give us a call anytime!
201.442.0580
Thank you,
Bill Petrow
Founder
Broken Motorsports, LLC