Well I purchased a used vf39 from a guy off clubwrx.net to find that there is a td04 wastegate installed. here's some pics. Look at how close the vacuum line nipple things are and how close it is to the coolant line.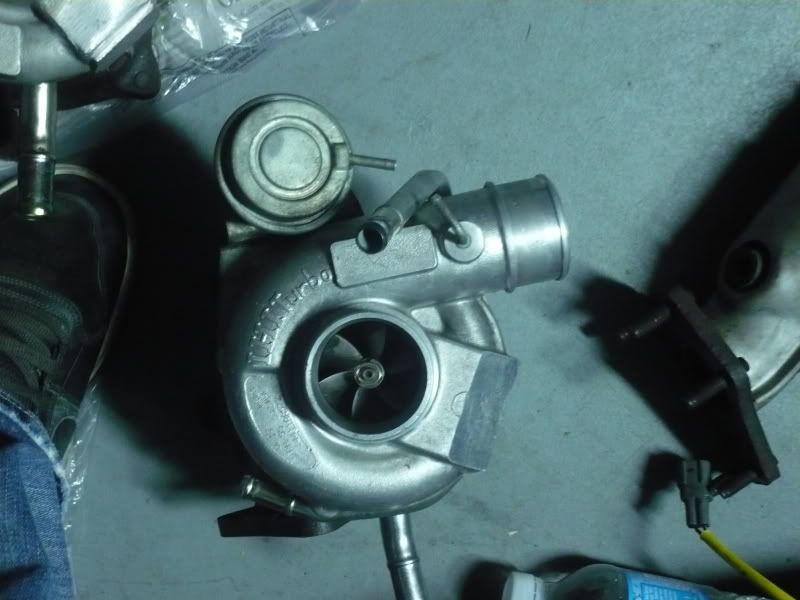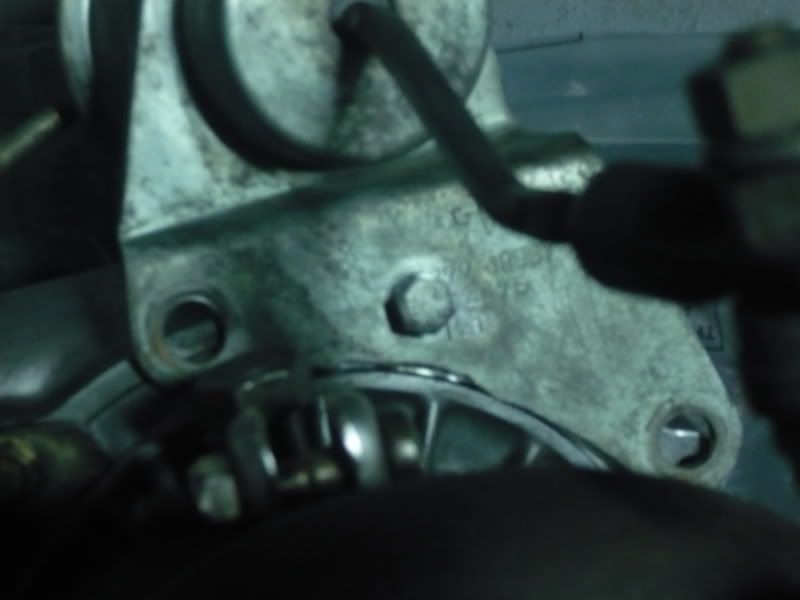 Here's my stock td04, notice the same wastegate (they both have the ring indented into the wastegate.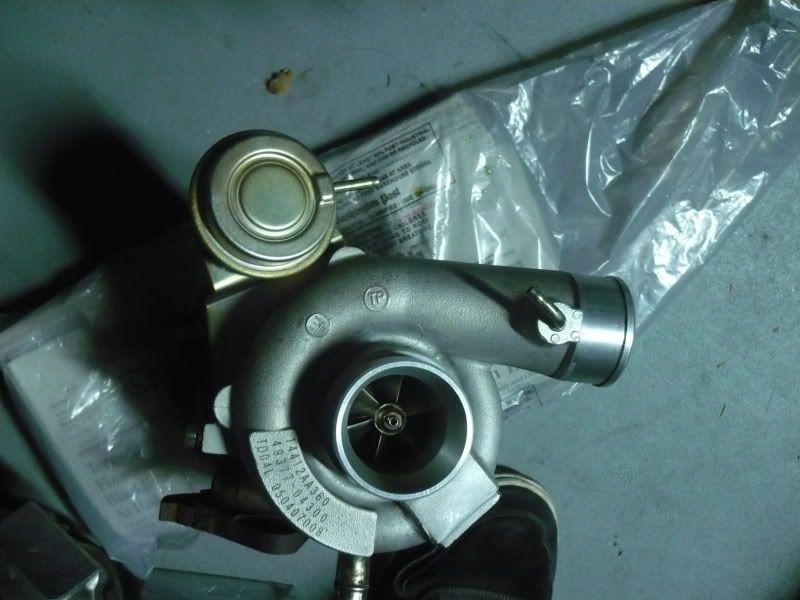 They are the same wastegates and as you can tell the guy drilled an extra hole so it will mount on the 39.
Here are pictures I have gathered of vf39s and their wastegates, notice that there is no ring and it is spaced farther.
The wastegate is completely different. So my question is why would he do this? I'm imagining it will hurt performance, I just installed blue 565cc injectors, walbro 255 fp, catless uppipe and am waiting to put this turbo in. My friend has a vf43 and the wastegate looks identical, could I swap wastegates? His turbo has shaftplay so I don't want to run the 43.