We salute our brothers and sisters in arms as we celebrate Veterans Days. Adrenalin Rush is a veteran owned and operated business that knows the hardship of serving this great nation first hand. President and CEO, Aj Santiago served on active duty in the Army for eleven years, spending a total of 26 months in Iraq, 12 in Central America and 4 in Haiti. While serving as a Blackhawk helicopter pilot, he earned the Air Medal with "V" Device for Valor and Heroism for the the rescue of a downed Blackhawk crew under enemy fire inside the "Triangle of Death" on April 5th, 2007. Read More
Here
VETERANS DAY SALE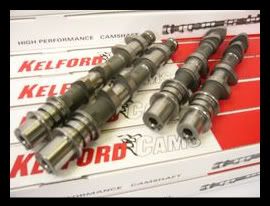 WRX CAMS
199-C
264 Hot street cam, suits turbo upgrade
$850
199-D
272/264 Street / Strip, or circuit race cam, The smaller exhaust cam helps if the turbo is a bit too big.
$850
199-E
272 Race cams, suits built engine, stroker kit, nitrous etc.
$900
STi AVCS CAMS
R-199-B
264/264 Hot street performance cams for AVCS STi, 400-500HP Turbo Range.
$999
R-199-C
272/272 Hot street performance cams for AVCS STi, high HP turbo, ported heads, built engine.
$999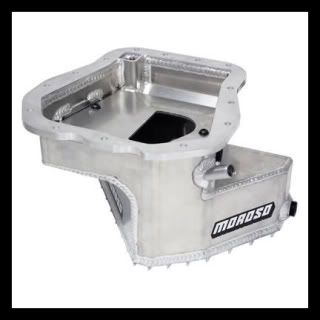 Moroso Aluminum Oil Pan for Subaru EJ20 and EJ25 Engines
$650 Shipped
Fits: Subaru Impreza Gen. 1, 2, 3, Legacy Gen. 1, Gen. 2 and Forester Gen. 1 and universal applications such as Sand Rails. Clears Stock and Twin Type Headers
Features:
Manufactured from .125" thick aluminum
One Piece 3/8" thick billet aluminum oil pan rail provides a rigid flange for leak-free sealing
Bottom of oil pan is finned for heat dissipation
Windage Tray for increased horsepower saving and oil control
½" N.P.T. fitting that can be used for crank case ventilation or for head drainback
½" N.P.T. fitting for oil temperature sender
Oil Pump Pickup included
Oil Pan gasket included
Included adapter allows use of factory dipstick
High-Grade mounting hardware included
Braille Batteries
B129
$135 plus shipping
Braille 9lb No-Weight Racing Battery. 813 Pulse Cranking Amps, 323 Cold Cranking Amps.
Smallest recommended battery for V6 and V8 Race Cars.
12 Amp/hr 1 year warranty Racing Battery
For Size and Specs
Click Here
B14115
$140 plus shipping
Braille 11.5lb Battery, 904 pulse cranking amps, 360cca, 15amp/hr
1yr warranty
Right Side Positive Terminal
For Size and Specs
Click Here
B2015
All Season
$150 plus shipping
The Spec B2015 is also perfect for daily street use, even in colder climates. Braille developed the B2015 to excel at racing and to easily power street vehicles equipped with A/C, stereos and power accessories.
15lb, 1067 pulse cranking amps, 425cca, 20amp/hr
2 yr warranty
Left Side Positive
For Size and Specs
Click Here
Vertical Aluminum Mount
$69 plus shipping
Anodized Logo
Fits B106, B14115 & B2015 models