Quote:
Originally Posted by
wurkenman
I am getting ready to do about the same thing in my sons 03 WRX. We picked up a V7 6 speed non dccd.
Good luck with that man, hope this can be of some help to you.
Haven't gotten a whole lot done. Both lower ball joints and 1 tie rod end stopped me in my tracks yesterday. Also, when I said step by step, it doesn't necessarily mean go in the order I did it in.
Anyway, here goes.
Get your wheels off
unbolt your abs sensors (12mm) and remove brake lines (12mm for the banjo bolts, 10mm for the other end) if you're replacing them. Otherwise, remove the banjo bolt at the calipers and tuck the hose up out of the way.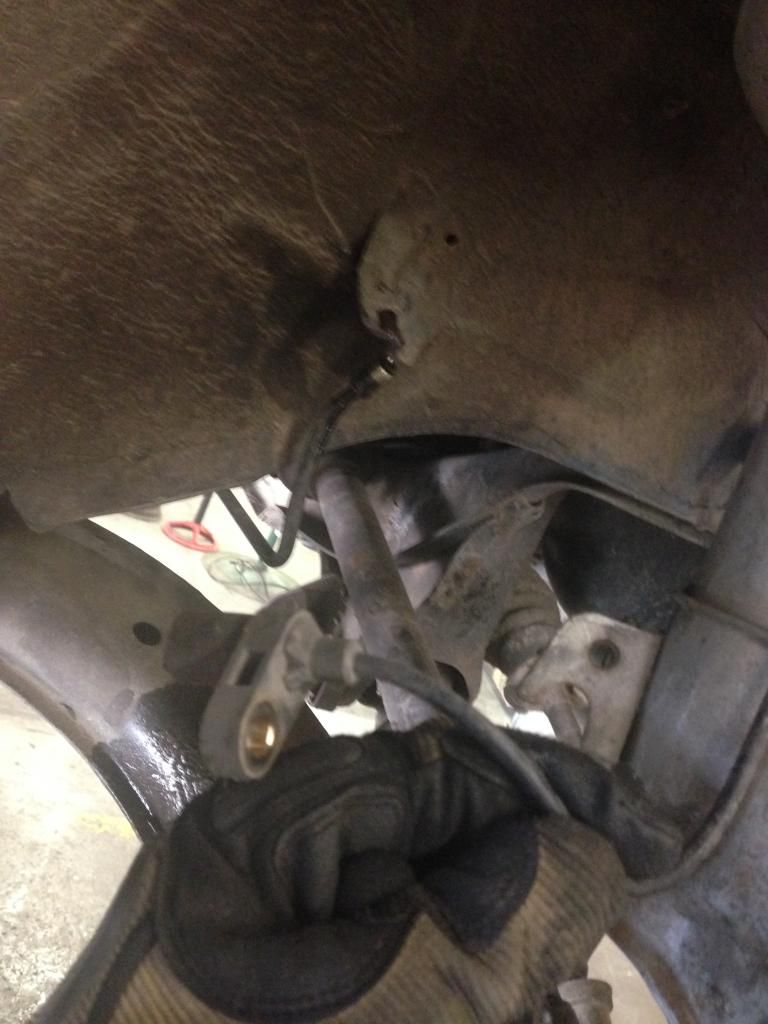 Remove calipers and after removing the top 3 nuts on the tophat and the two 19mm strut to hub bolts, remove struts. Make sure your abs sensors line is unclipped from the strut as well as the brake lines.
At this point, I installed my new goodridge brake lines front and rear, got all 4 rotors off, and got the impact out to remove the axle nuts. (make sure your car is in gear for this)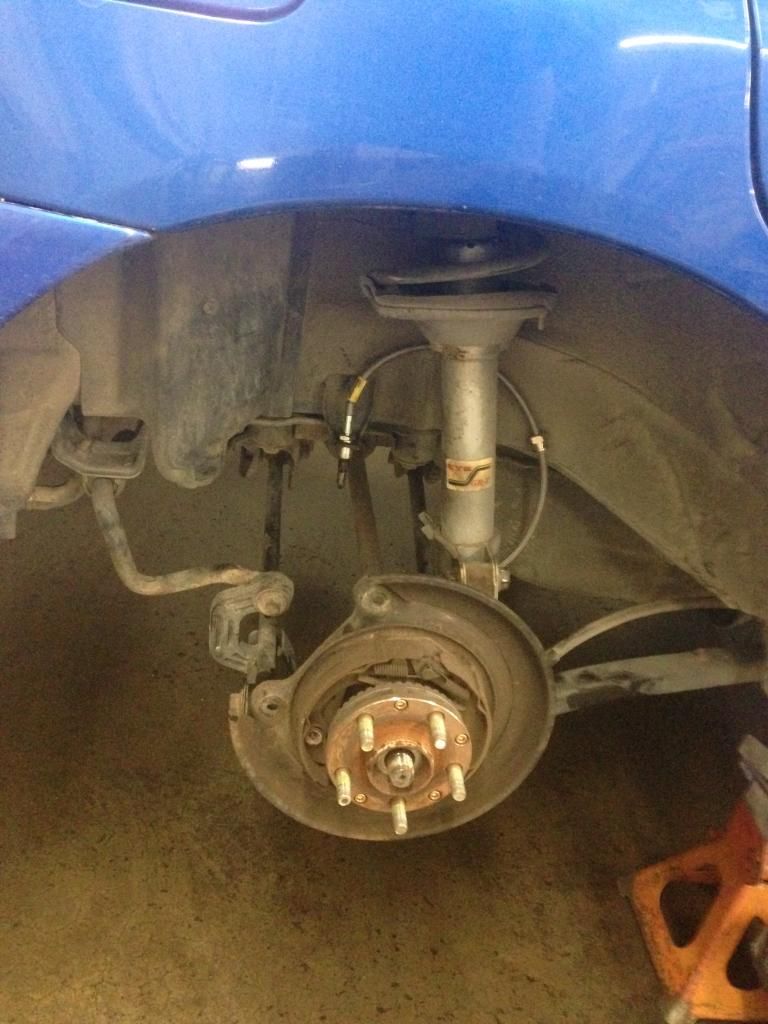 I then removed my catback, and after an hour of hammering and prying a pickle fork inbetween the lower ball joints and hubs to no avail, gave up because the shop was closing.
Heading back to continue as soon as I get off work.