I was on the lookout for a single car that would consolidate my somewhat refined DD business car and my highly modified WRX weekend toy. I looked at the G37, the A4, the R32, the Spec.B and the TL AWD. Each had their strong points and weak points to achieve that end as would be expected. Eventually I chose the new TL SH.AWD for three main reasons.
1. Great deal. 4K under MSRP
2. I am leasing so -
2b. Very high residual value
2c. Very low money factor
3. Its drive = beer goggles
Initial Impressions – WARNING AMATEUR REVIEW
The TL SH.AWD handles well and pulls strongly for a relatively large and heavy car. I haven't had an opportunity to stretch her out yet as I am still breaking in. But I have been able to enjoy some mild on an off highway stuff and a bit of time paddling through a few twisters nearby; I can say that the Acura is very composed for its size and weight under normal spirited driving conditions. It pulls strongly and predictably out of corners and the brakes are easy to modulate. Actually the brakes are one the surprising positives for this car. For a big car it brakes in a very balanced way.
The manner in which torque is distributed to wheels is successful. For a car that will only see spirited but safe driving it handles really well. The computer controls power to the outside wheels out of a corner and creates a composed while thrilling sensation. I didn't pick this car for its tail out track performance.
I haven't had her in the snow yet but from what I have seen on the forums snow performance is another strong suit. Which will eventually be important for me during winter break treks to the NC and WV mountains.
The ride is actually pretty stiff for a luxury sedan and that is one of the reasons I like it. While stiff it does seem to soak up bumps and imperfections without being jarring or overly rough like my WRX was. The Acura provides good feedback while still providing a very quiet and composed ride. The steering is a little light at lower speeds, but tracks dead on and holds true to that quality Honda steering.
It hasn't exhibited any of the anti-lock (oh
[email protected]
) loss of braking while hitting road "imperfections" under a heavy foot that both of my other cars have. Because the car hasn't been on a track I have no way to determine how quickly the brakes will fade with heavy use; but there appears to be brake ducting which may prove to be functional. The rotors are also pretty beefy in stock form front and rear.
The car provides a blend of everything I was looking for in all the right places so far. And interestingly there doesn't appear to be any significant compromises.
pics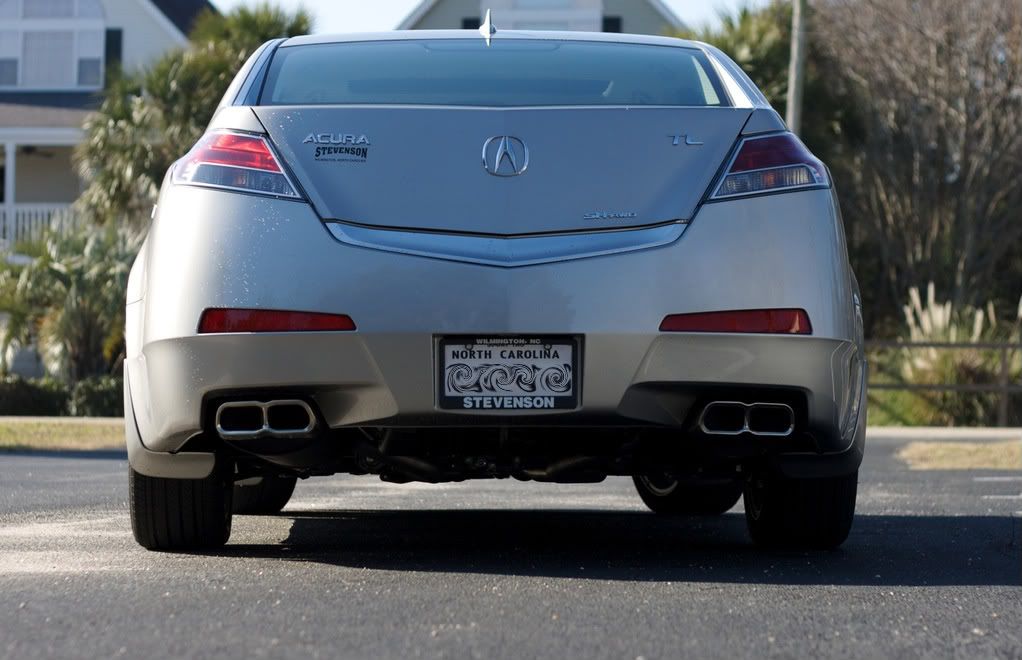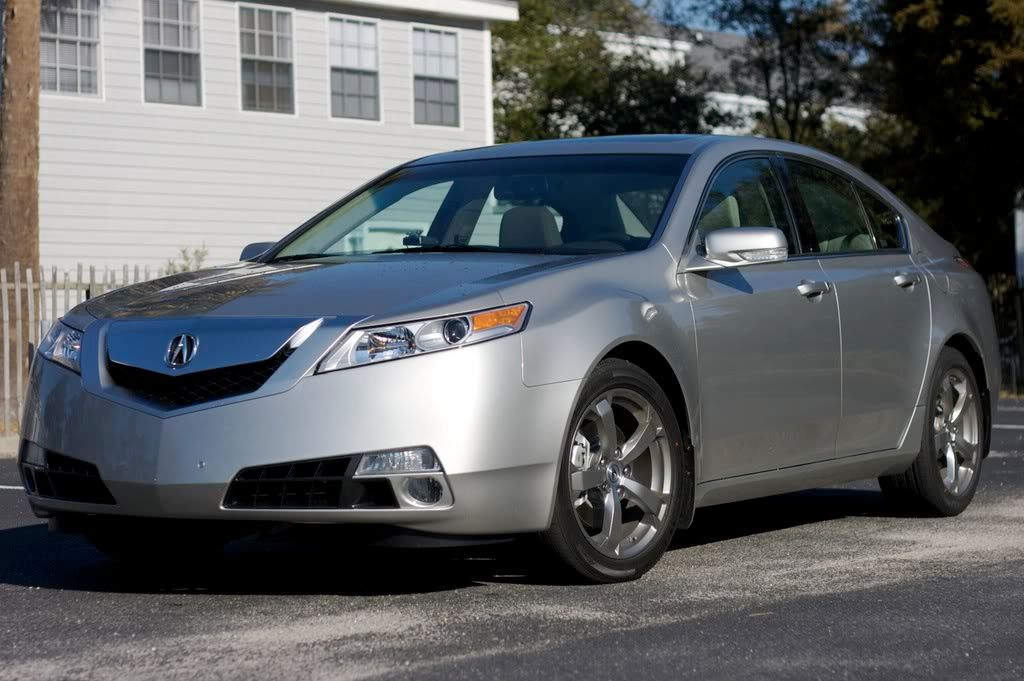 and a quicky PS