*This Is All Being Sold As Is, I Can Not Guarentee Perfect Fitmant As Things Could Be Bent That Are Not Visable*
Well I was rearended and my exhaust was damaged, so I got a new stromung.
Anyway, muffler is fine I believe, however the pipe coming out of the rear of the muffler is destroyed. I figure if you bring it to a muffler shop you can get a pipe welded on there cheap to complete the catback. Send me a pm if you are interested.
It has a donut gasket BTW
Pictures - Note there is a very light coating of snow on it in the pictures. It started snowing heavily when I was outside taking pictures. It is in a dry spot now. The weird specks are just pieces of snow, the metal doesn't look like that.
Would love to sell local but willing to ship of course.
Bent Hanger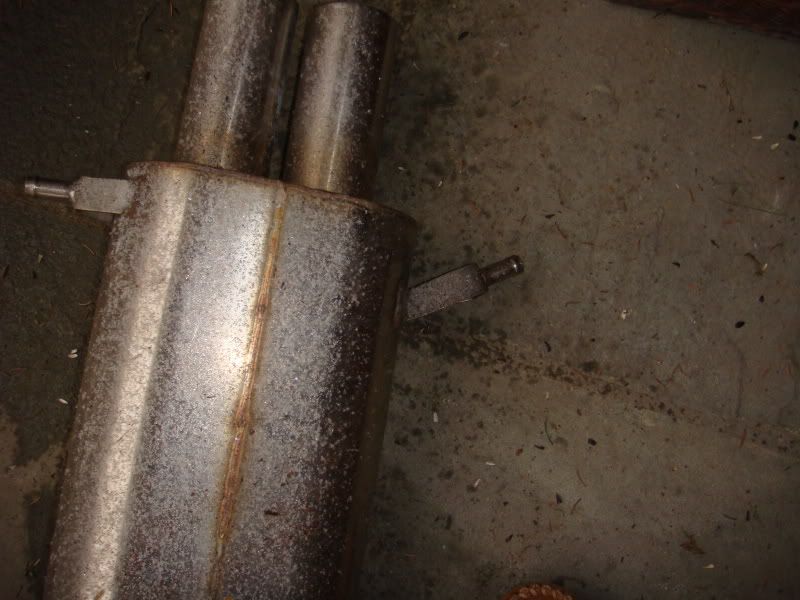 Overview of Bent Axelback piping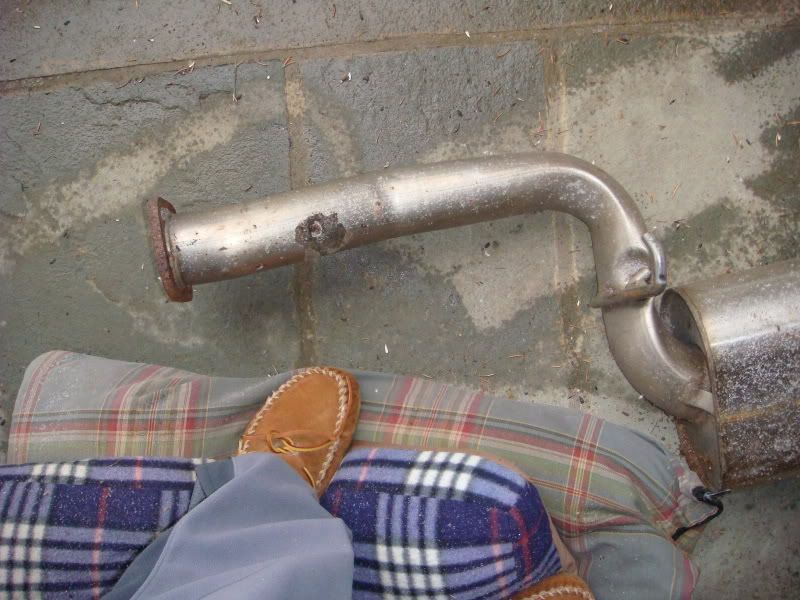 Closeup of Damage to Pipe
Where pipe meets muffler, please note how it is not even and is indented on one side and pushed out a little on the other.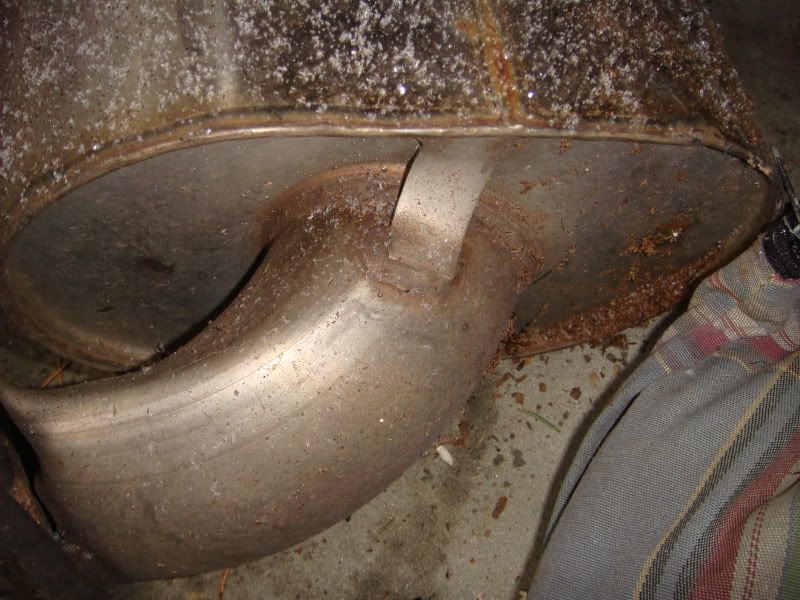 canister is still in fine shape
tips are not damaged visibly