So guys, everything was fine as i was driving around town in about 6 inches of snow, until i got to my driveway. My CEL has been on, which i dont know is related or not (I figured it would just be my faulty rear 02 sensor). Anyways, when i get to my driveway, I notice that my car is having trouble making it up the slope; it has never done this before. I heard a screeching sound near the rear left wheel so I go and take a look, i notice that my tire/wheel is completely off center. May I also add i have heard a knocking, sound near the back of the car recently, but i thought it was only my exhaust hitting the hanger (previous problem). I figured it was due to all the grooves in the road from car's tire chains.
C/N: Car can't make it up driveway, notice back tire is completely out of place, am i screwed?
What is wrong here?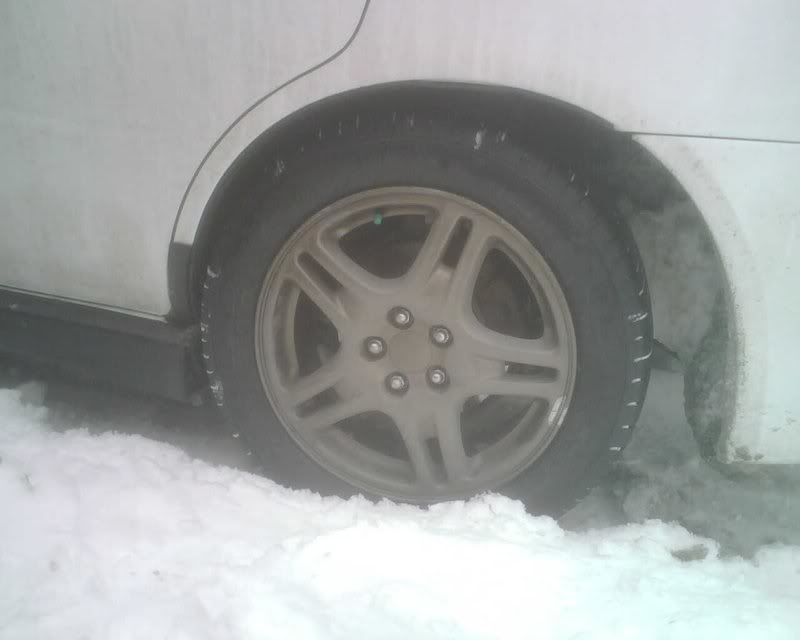 May have found the problem...