Finally got around to dynoing the new rex today and have mixed feelings about it. The car runs great dont get me wrong and I know they are just numbers but figured with a big tmic it would put down more than my 02 did with a fmic. The 02 had close to the same mods being a vf39 (I know was supposed to be a evo3 16g but it went out on me and a a 39 was a replacement for the time being). With the fmic it put down 235awhp and 240awtq also tuned by boxer4. I had a post on here a couple months back about it. Just figured Id post up the graph for yall to look at and see what you think.
Mods:
VF39
Sti Pinks
BPM Turboback
Cobb SF Intake
Perrin TMIC
Walbro 255
Megan Racing unequal-length header and up-pipe
All perrin silicone hoses and boots
Prodrive BCS
Perrin Crank Pulley
Accessport V.1
Those are the major mods I can think of theres also alot of small things like a catch can and watnot but you get tha idea. Was tuned to 20lbs and taper to 17 same as my 02 was. Car was owned by blinger here on nasioc and he wasnt sure what it put down due to some issues with the dyno that day. Like I said Im happy with the tune feels alot better than my old one did just figured it wouldve done better I guess you cold say.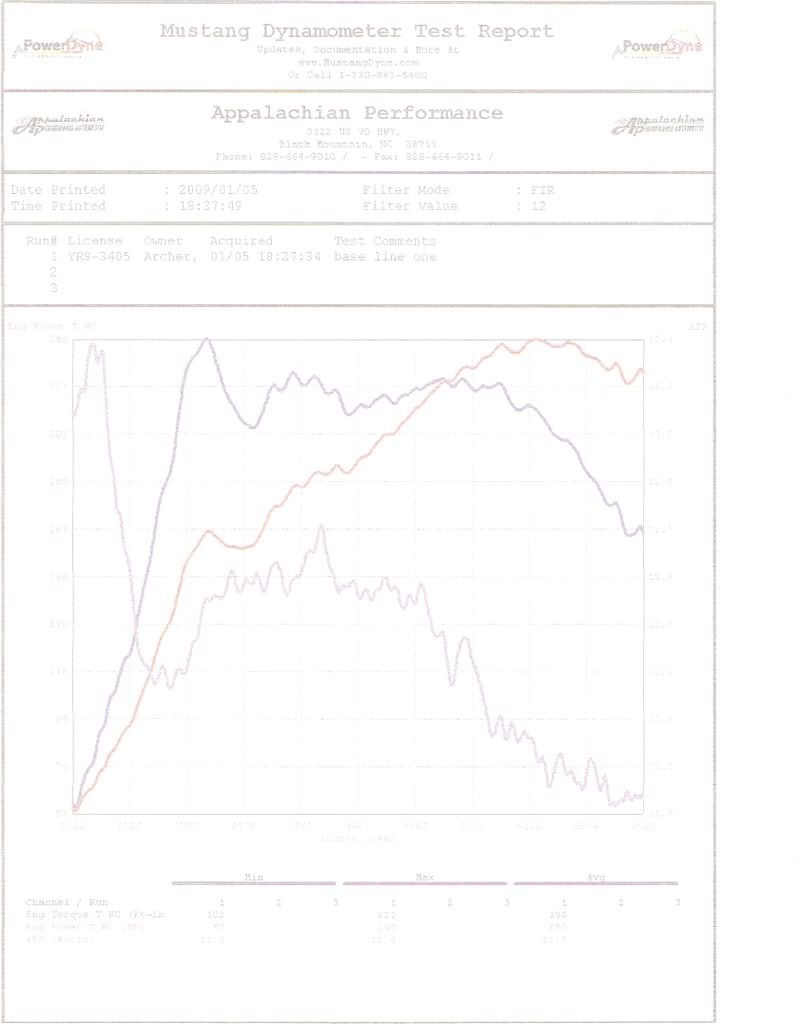 Shows the hp on the side and Air/Fuel
Shows the tq on the side and Air/Fuel