That's right, all you STI/WRX owners out there looking for a set of 05 WRX Black Rear-seats and Doorcards, here they are! It took me forever to find then, only never to install them
because now I am trading my WRX in for an STI. I know I should keep them and put them in the STI, but I would rather have the money for other parts first.
Conditions
: Awesome! They are a little dusty right now, have them sitting in my drum room.
What do I get?
: You get 05 WRX Black Rear seat bench and back (both pieces that make up the rear-seat), complete set of 4 doorcards, And just for kicks I have an extra set that they came with of the Door controls and plastic pieces I will throw in.
Price
: Payed $650, would like to get $550.
Pics
: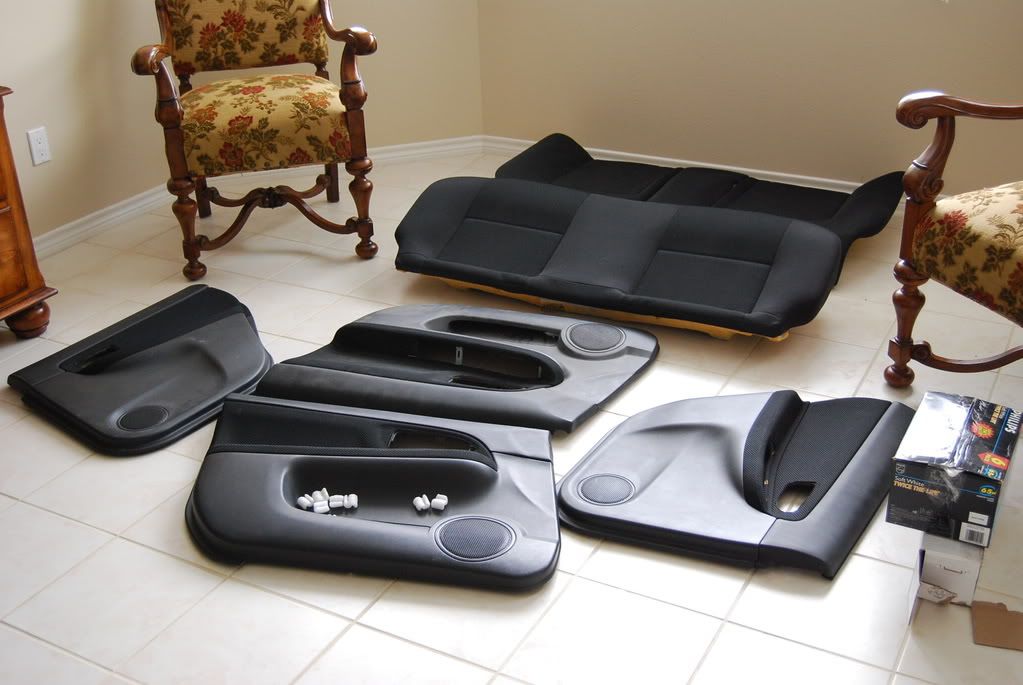 Any questions? Please ask, or PM me for faster response. Thanks.