Alright this is coming off a legacy with brembos so yes they fit brembos without spacers. offset is a subaru friendly 46. condition is 8.5/10. all wheels are mint cept for 1 in which the chrome lip has oxidation/haze. shouldn't be a hard fix when it comes down to it.
These wheels have a forged barrel and cast face IIRC. they have volk centercaps and come with LOLable nexen 3000 in 225x40x18.
camber wear on 1, the others are a good 75% still left on them.
i dont like the way they look on my silver legacy, but they look hawt as balls on a wrx (IMO) so here goes some pictures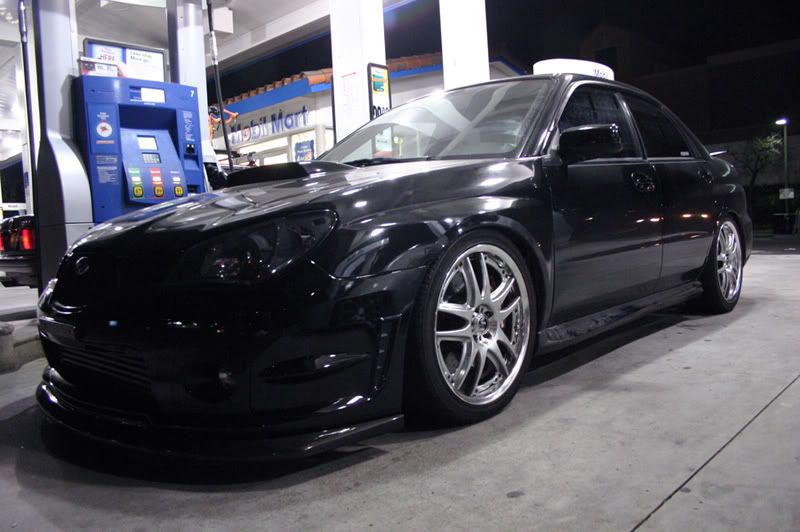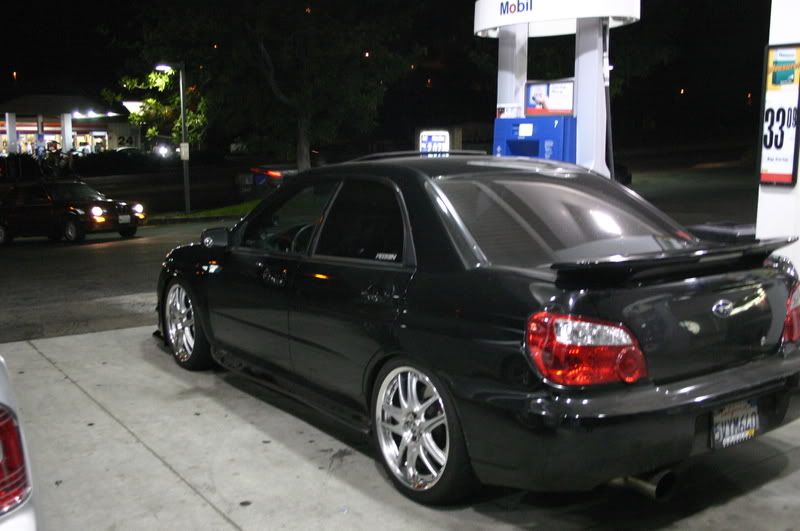 I was going to make these track wheels like a freaking baller, but decided it'd be a waste. better off looking good on another car. So i want a decent track wheel in exchange + reasonable cash in some direction (if necessary) or $1400 obo. I've seen these sold without tires BNIB for 2200, same size, fitment, different color.
replacement wheel must be subie friendly (no hella flush fender powning fitment plz :P ), clear brembos without spacers.
i'd like, if possible 17 x 8 enkei RPF1s, color doesnt really matter as they are likely going to end up brown from brake dust anyway.
not a fan of rotas, ADRs, or other similar brands.
i can deliver/trade anywhere between SD and LA.
have a set of gorilla chrome tuner lugnuts that may be included depending on if i've had my happy pills when you talk to me.
pm works or lawcwang at g-mael dot com
thanks!