Hello everyone,
before i start, I wanna let everyone know that this review is not about the work Interior Flaire do, it's about their customer service, and the way they deal with their problems.
please note: THIS THREAD IS NOT ABOUT LIGHTWERKZ
Caesar is a great guy, and even though I haven't dealt with him directly, My friends had nothing but awesome experience dealing with him
I bought a brand new avic-z3 head unit, and installed it in my past car ('08 civic mugen si), when I sold the car, I took the head unit out, and since the lighting is blue, and all the interior STi lights are red, I started looking for someone to do the conversion.
Looked at Nasioc, under Lightwerkz thread, and found some pictures of interior conversions, since Lightwerks is a trust worthy company from what I've heard, I e-mailed Caesar asking about the conversion and angel eyes, this was his reply
Quote:
105mm ring kit you need for the 08 sti if you want to keep it inside the casing and then 95mm if you want it on the edge without the casing. Its your choice.

My partner will get back to you about the interior led mods.
a couple of days later, I got an e-mail from Cory Brown:
Quote:
Yes we can converted your AVIC-Z3 backlighting. The cost is $45.

Please ship to the address below and include a Paypal address, return address, phone #, and detailed instructions in the shipment.

We look forward to working with you on this project!


Cory Brown
LightWerkz!
XXX Xxxxxxxx Dr.
Coppell, TX 7501X
I went an wrapped the head unit, and shipped it through UPS to Cory (thinking that he's part lightwerkz)
the unit after taking it out of my civic, and before shipping it to cory, in perfect condition
he did the conversion, took a picture and posted it on nasioc, and here as well, and sent me an e-mail after that, saying that the head unit took 8 hours of his time to convert it, which (based of a friend who does this sort of stuff) is not true, anyhow, he changed the price to $50 which is not even worth fighting for, so I agreed to pay that, and did pay it, and I got an e-mail from him with a tracking number, I was so excited, here is the picture
a couple of days later, I got the package, opened it, and surprise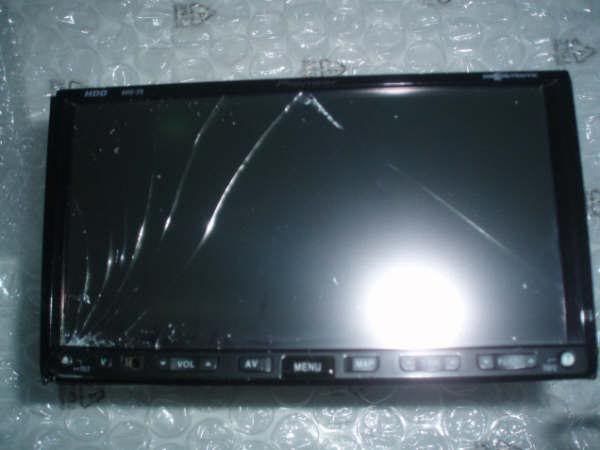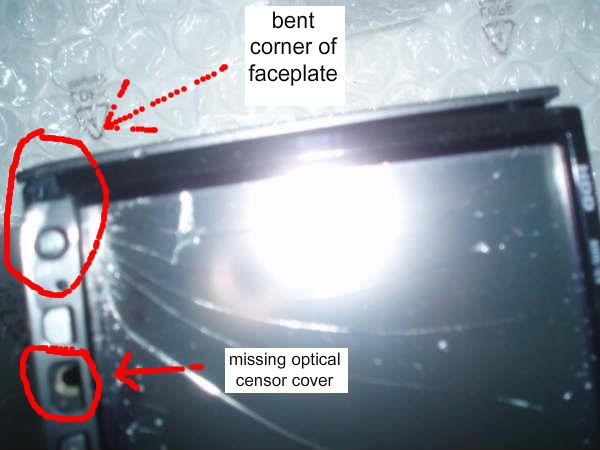 I called him up and asked what should be done, and the first time he said things like, Oh snap, I'm sorry dude, this is my fault for not insuring the head unit, and so on and so forth
I told him at the time that there is something suspicious, and told Caesar the same thing, if the unit was damaged during shipping, where is the missing censor cover, and if it was dropped with bubble wrap all over it, how come the corner is scratched?
I got this PM on nasioc from him
Quote:
Originally Posted by fastcb
AJ,

You saw how the unit was packaged. I made a "pillow" of extra layers of bubble wrap to protect the face and then wrapped the entire unit in several layers of bubble wrap. The unit was tight within the box and the box was lined with large bubble wrap and the box had no visible damage to it? It seems an impact large enough to shatter the faceplate would knock a hole in the box or otherwise damage the box.
I think UPS is going to want to see the unit and how it was packaged. I can check. It hardly seems worth it to deal with UPS for only $100.
I only wished I had purchased insurance!
If I were you I would send the unit to Pioneer for repair and let me know what the final charges are.
I will await your response.

Cory
here is the "pillow" and multiple layers of bubble wrap, all together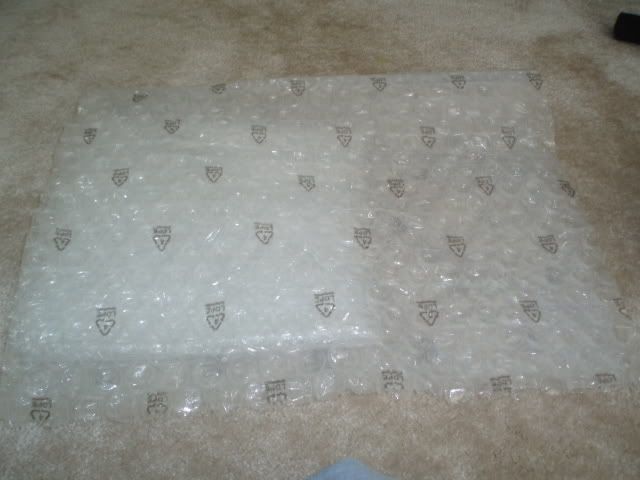 So he did not even wanna deal with UPS regarding the damage at first, and the box being in a perfect condition seems abnormal
after that I got this e-mail from him
Quote:
AJ,

The package was obviously dropped in shipment. I asked for $2000 insurance but it was going to be over $50 for insurance. I figured since it was only going to Houston, I thought the risk minimal.

What do you want to do going forward? We can send the unit back to Pioneer service for repair. That is what comes to mind right now.

Cory
and I got this PM on nasioc from Caesar
Quote:
Originally Posted by LightWerkz
Cory had informed me there was soe sort of an issue with your order?

Can you fill me in?

As you may already know Cory does the lightning conversions on his own in TX. We works under our name and has done very well in the past. I dont want there to be any issues , so thats why I am checking in with you to see what exactly is going on.

Thanks

Caesar
That was the first time i knew that cory is not part of lightwerkz, and I started feeling uncomfortable, and after explaining the situation to Caesar, here is his reply
I also told him that Cory might claim that I dropped the unit after getting it (as he did mention that in a phone call earlier), he just wanna get him self out of the situation no matter what
Quote:
Originally Posted by LightWerkz
When he called me to inform of the situation I had heard a unit was broken in shipping. I asked if he had insured the unit, he hadnt. This was a big mistake on his part, because he is responsible for adding that to his own shipping costs unless he wants to be responsible for it.

Another thing is he shouldnt have charged you after you guys agreed on a price, thats not fair. A lot of things take me twice as long to do, I never ask for more money.

Aj you must realize its a sticky situation.

You delt with cory, you paid cory, everything done through him. I am sorry if you were misled thinking we are doing the work, we merely contract the work to Cory, and he takes care of everything else.

Again, I never assume responsiblity on our customers if an item is damaged during shipping, how can you possibly be responsilbe for what happened?

Caesar
After talking to him about Cory using the name lightwerkz, and that is what gave me a false sense of security to send a $1800 head unit to him, he replied:
Quote:
Originally Posted by LightWerkz
Aj

You must realize he is not using my name, or the name LightWerkz.He is only chiming in to the thread. He has his own business, Interior Flaire, not sure if you had spoken to him through that email, but thats what he is known as on Iwsti.com.

He is just advertising through us, using our exposure to benifit the both of us.

If you deal with me, you will know it. You dont get any run around, Im here to pick up the phone every day, and make things happen no matter if extra time is needed to meet deadlines or customer satisfaction. You did not pay or even personally talk to me this time, how can you say I am personally responsible?

This is the first time ever anyone has had an issue with Cory. This will probably be the last too as I will probably need to discontinue our partnership together. Im sorry this has happened to you, but I just wanted to make things clear with you.

Feel free to update me.

Caesar
I replied saying
Quote:
Originally Posted by ASHRAF
I'm not blaming you for what happened, but unfortunately this was not clear enough

he had me ship the package to this address:
Cory Brown
LightWerkz!
XXX Xxxxxxxx Dr.
Coppell, TX 7501X

as you can see, it says LightWerkz! not interior flaire, so if this is something you didn't agree with him to do (advertise himself as LightWerkz!), then I believe that only makes the case worse on his behalf

just thought I'd let you know, and as fas as the head unit, I'm really beinning to lose hope that he is gonna take responsibility for it, so I just wanna make sure before I post anything that he did not have the permission to use your company name, right?

What I want you to understand is I'm not threatening anyone here, I'm just trying to get what I should get, I'm not just going to let a $1800 piece of equipment i invested in slide by, at least if i'm not getting anything, i should give an honest review of the whole process and show it to his prospective customer

Kind Regards,
AJ
Caesar did not reply again regardig the name, but this was his reply
Cory then did not reply for a while, and I got this PM from Caesar
Quote:
Originally Posted by LightWerkz
Aj

Did you ever hear back from Cory?

Just got back from a small trip and checking in on the forums.


Caesar
not late after that, I got this PM from Cory
Quote:
Originally Posted by fastcb
AJ,

I emailed you right away last week and did not hear back from you. Please do not post in my vendor threads. We will get your AVIC-Z3 repaired.

I do not feel the responsibility of getting it repaired rests 100% on my shoulders. Hey, bad stuff happens.

As stated in my email, the business has been slow lately and I do not have any money to help right now.

I also stated to send my the head unit and I will get it repaired (pay the shipping and diagnositc fee).

This is the only way that I will deal with this is for me to have the unit and be the primary point of contact.

Cory
Now he doesn't even wanna fix the damn thing, and I'm stuck with no gps
checked my e-mail and found this from him
Quote:
AJ,

I got your PM on Tuesday but have been very busy and trying to come up with a solution for our problem. This business is a small side business I run out of my home. I work as an engineer full time but do the lighting business because I enjoy tinkering on the side and making a little extra money in an effort to become debt free. That being said, we are neither insured or incorporated. Right now the business has less than $50 in the bank. It has been slow and we have had to order parts and supplies and pay shipping on a warranty job we had.

I have no money to help with the effort to repair/replace the AVIC-Z3. This is a complete disaster and has caused us to rethink being in business at all-not worth it.

You can send the unit back to me and I will get it repaired. As far as me buying a whole new unit and keeping yours, with what money? You will have to accept a repaired unit or nothing at all.

Another thing to do is not honest so I don't expect you to agree to it. Send the unit back to me insured USPS and we can file a claim for full replacement from my end when the broken unit arrives here. That is my best idea yet.

LMK what you want to do.

Cory
I love his best idea
now he change his mind again saying that he will not pay pioneer to fix the unit, he will do it himself, and want me to pay shipping, and half of the parts cost
Quote:
Originally Posted by fastcb
AJ,

I just got off the phone with Pioneer.

A replacement trim piece is $10.95 and the replacement LCD screen is $286.95 for a total of $298 + Shipping. Can we come to an agreement to split the $300 parts bill. You send me the head unit, I get the replacement parts, repair the unit and convert the lighting, and ship the repaired unit back to you INSURED this time.

LMK if this is acceptable to you. Be advised this is the best I can do on this.

Cory
keeping Caesar updated
Quote:
Originally Posted by ASHRAF
I got stupid e-mails and suggestions from him that I don't even wanna talk about

he is saying now that he is not fully responsible for the damage, and explaining that his business is not insured, anyhow, he wants me to either split the repair cost which he say is $300 and he'll do the work, or do something unethical to get the unit replaced

I knew he would handle it like this, and I am not surprised... I think it's a loss i'm gonna have to take, and this is a good lesson for me to not trust anyone with stuff that expensive, he was clearly using your name in here, and that's just to gain trust, once bad things happens he started saying this is a small on the side business, not insured, and only have $50 in the bank. if he can't man up to it, i don't really see the point of you ruining your business name by letting him use it.

-AJ
his reply
Quote:
Originally Posted by LightWerkz
Thats ridiculous, and looks bad on our part. I think this has to be the end of our relationship with him, this just wont work like this.
after replying to Cory that his offer is ridiculous, this is his PM
Quote:
Originally Posted by fastcb
I think my offer is fair. You did not specify insurance with the shipment. This is just a bad situation for both of us. Getting out of it for $150 each is a fair deal. I spent OVER 8 hours modding the unit. I normally charge $25/hour for labor. You paid $50 + shipping. How much more am I going to lose on this deal?

Cory
Quote:
Originally Posted by ASHRAF
Hello Corey,

I have had many unpleasant events, and i was not able to communicate with you, but now I need your best solution, and I need that fast please.

the head unit is sitting in the box collecting dust, that's $1800 that went pretty much to waste.

now please get back to me regarding this as i'm finishing up my review because i feel it is my obligation to let everyone know how a huge business owner like yourself take care of their mistakes. I'm not trying to bash you to get some money back as I know from our earlier conversations that this is probably not gonna happen.

This is not the first time i get a damaged product in shipping, but it is the first time i call the vendor about it, and at first they say they are sorry, and it was their fault, second time it became partially my fault (eventhough [email protected] clearly said it is your fault, because as long as i'm paying for shipping, you either insure it, or pay for it if it gets damaged)

"When he called me to inform of the situation I had heard a unit was broken in shipping. I asked if he had insured the unit, he hadnt. This was a big mistake on his part, because he is responsible for adding that to his own shipping costs unless he wants to be responsible for it." (Caesar)

anyhow, I'm just sending this PM so you don't chime in the thread and start with i offered you a fix, you first offered to fix the headunit at Pioneer, then decided u wanna fix it yourself, and make me pay half the parts $$$, and then you offer me sending you back the unit insured, and filing a claim?!

My last offer is you can take the unit, and fix and use it yourself, and send me either a new, or the price of a new Z3, I might go a bit lower than the price to solve this issue fast

regards,
-AJ
his reply was
Quote:
Originally Posted by fastcb
Ashraf,

Please take all future correspondence about this matter to email.

We have presented our best offer. Return the unit to us, we will get it fixed, and once you pay half the repair costs, we will ship the unit insured back to you. This is more than fair considering the circumstances.

How do we know you did not drop the unit when you recieved it? As a matter of fact, you stated the box was not damaged at all and the unit was completely wrapped in multiple layers of new bubble wrap with an extra "pillow" over the faceplate. Odds are it was not damaged in shipment.

Our initial instructions state to ship the unit with a Paypal address, return address, phone #, and concise instructions. Your instructions did not specify insurance. If you wanted the shipment insured, you should have specified. I tried to insure the unit but insurance was $75 for $1800 at UPS. I knew you would not appreciate this without prior authorization.

Cory Brown
As expected
If I broke the unit, and I wanted to replace it in a non-ethical way, why wouldn't I agree to send it insured to you and get the money from the shipping company, or even cheaper, send it insured to some one closer than you, and claim that the unit was damaged during shipping. I do not do this sort of stuff, so don't even try to start blaming me for breaking my own headunit
I just wanted to share my experience with him
no matter how great the work is (I can't judge it because i did not even get to see his work) but if the ethics and values are obviously not there, and the customer service is just like what I encountered, then I don't see how can I trust that vendor, especially with expensive stuff like this
One other thing, Cory always go around the review forums *****ing about customer service, and saying that he owns his own business which has been running for a decent amount of years now, and that he know how to deal with business, but let's face it, here is a situation, and according to Caesar, it's the first that you encountered, and what did you do
IMHO, Legendary Failure
I tried my best to keep the review to his PMs & emails to be as subjective as possible
Beware Nasioc'ers
kind regards,
-AJ