This is a BRAND NEW, improved, Version 2.0 bracket kit which allows the mounting of the STI Brembo rear caliper on your 02-05 WRX. Also works on 05+ Legacy GT. Works on Forester, too.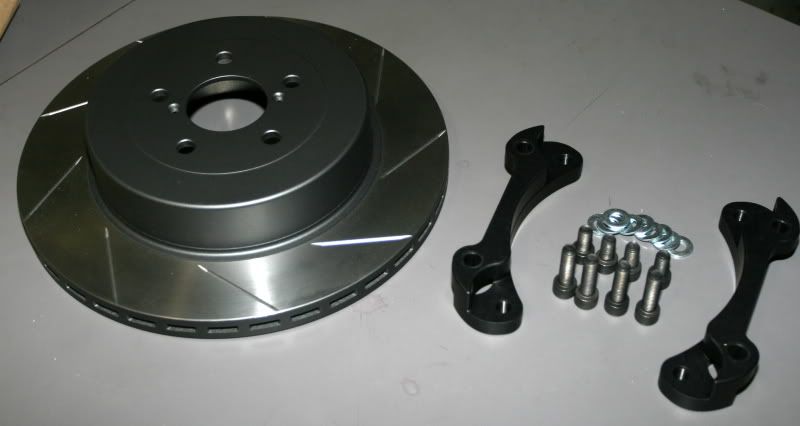 Our kit includes the specially-machined high-strength black-anodized aluminum brackets, special high-grade mounting hardware, and the unique DBA rotors which have the stock WRX parking brake diameter on the INSIDE, and the big STI rotor diameter on the OUTSIDE.
If for some reason you already have the special rotors, or if for some reason you just don't want to have a working parking brake, the brackets are also available separately.
The best part is the kit now costs less -- a LOT less!
Hurry and get one before we change our minds and crank it back up $200 higher.
In stock and shipping now!
Rear Bracket Kit for STI Brembos on WRX -- Click Me!
Please click the link for pricing and ordering.
Note on How We Roll: Do NOT send me a PM saying, "PM me your best price on this shipped to zip code 02123." That's what the web site is for: Go to the web site, put the item in your cart, enter your zip, it tells you the shipping. You are, however, encouraged to post in this thread in order that it should keep floating to the top of this forum. The more incendiary and provocative the post, the better.
--Dan
Mach V
FastWRX.com