96 Impreza WRX
Selling for: 11,000 OBO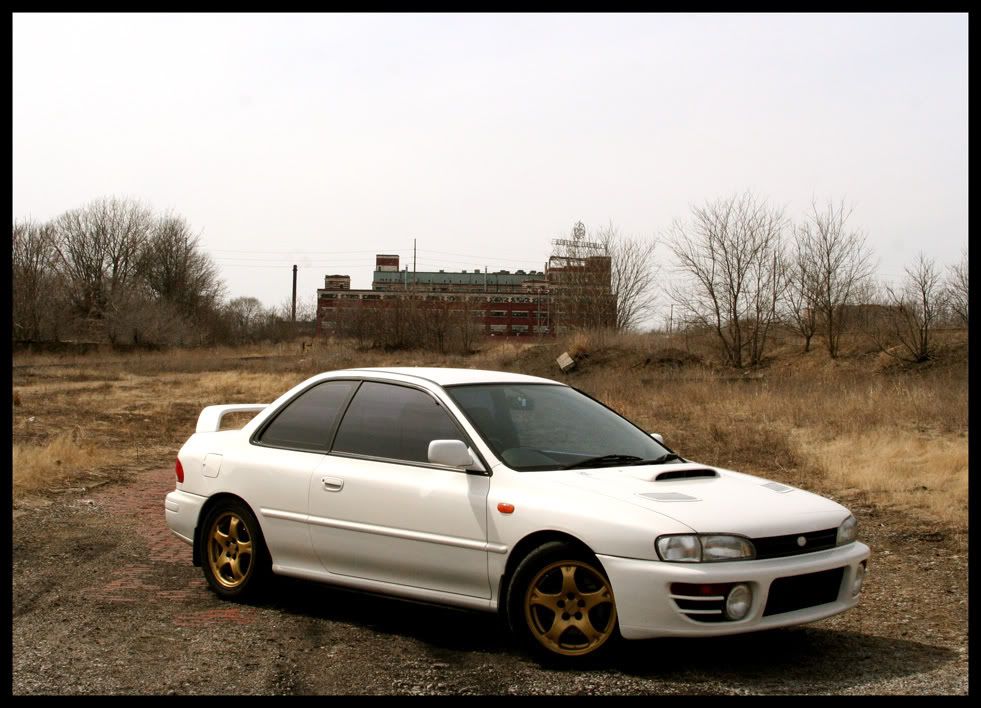 The Car
Mileage on Chassis - Around 150k miles, swap was performed with around 140k miles on chassis. I then drove the car from California to Indiana, thus making the majority of the miles I put on the car in one year.
Mileage on Engine/Transmission - 110k kilometers (or approx. 62k miles)
Cluster - 195k on it, reads in KPH.
Complete conversion, including RHD windshield wipers. And a few JDM flares...dead serious. It was my daily driver for the past year, and will continue to be until someone purchases it.
Body:
The body has a complete Ver. 2 body conversion including bumpers, hood, trunk, and all lighting.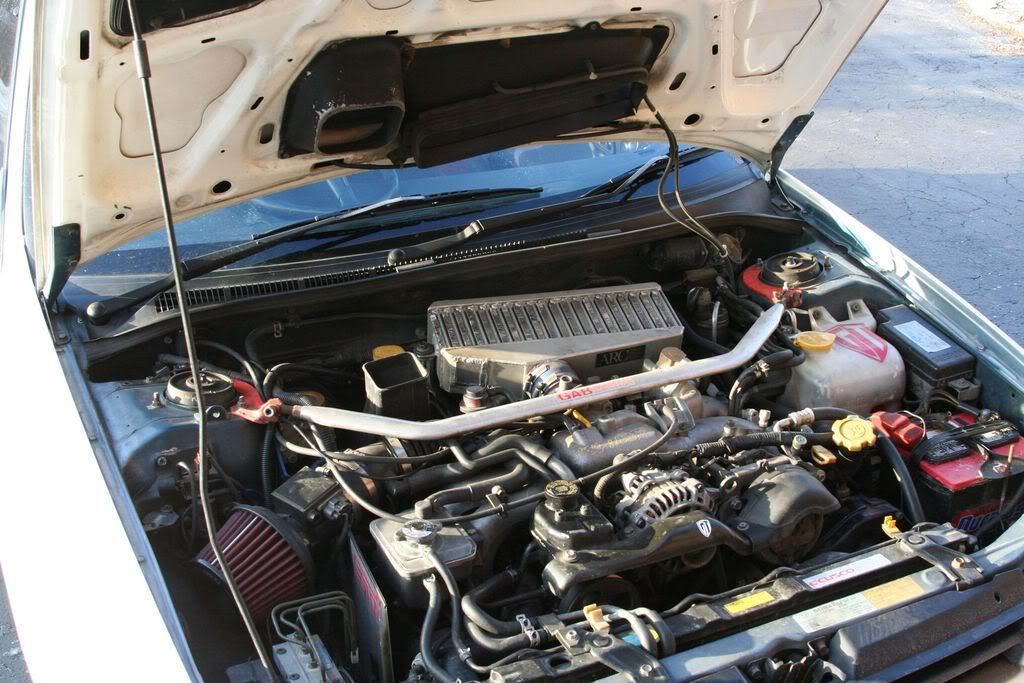 Engine:
Ej20g with td05 turbo. (260 hp) The motor that is in the car now is a closed deck that Dynoed at 255WHP on pump gas at Dynamic Autosports.
Power Mods:
ARC top mount intercooler
Brand new Apex intake with custom heat shield.
Megan racing downpipe with 3" exhaust
Handling:
KYB AGX Adjustable Shocks
H&R springs
Cusco front and rear subframe braces
Whiteline ALK and rear endlinks
06 STI rear diffuser
GF 22mm rear swaybar
Ver. 4 Goldies with Falcon Azenis RT615 (no tread left)
GAB strut tower brace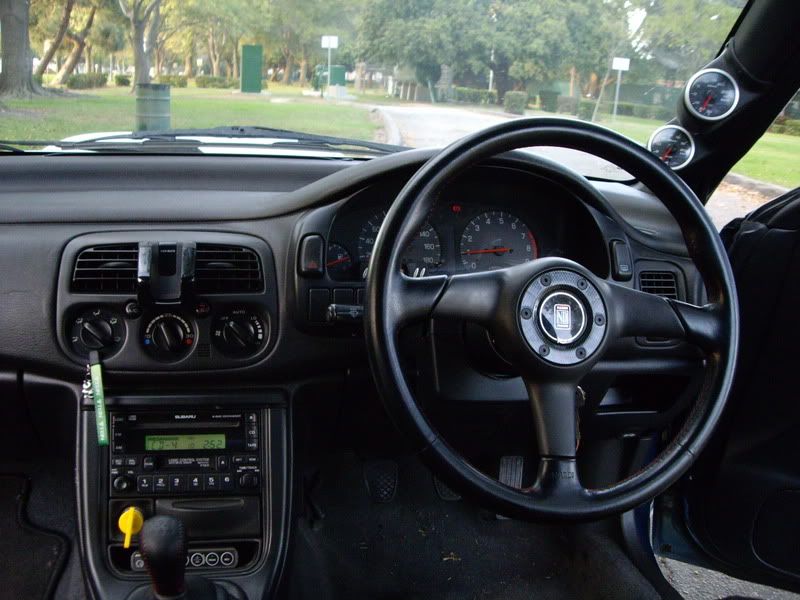 OLD Picture, no cell phone bracket, yellow cigarette lighter, or tein thing
New Pictures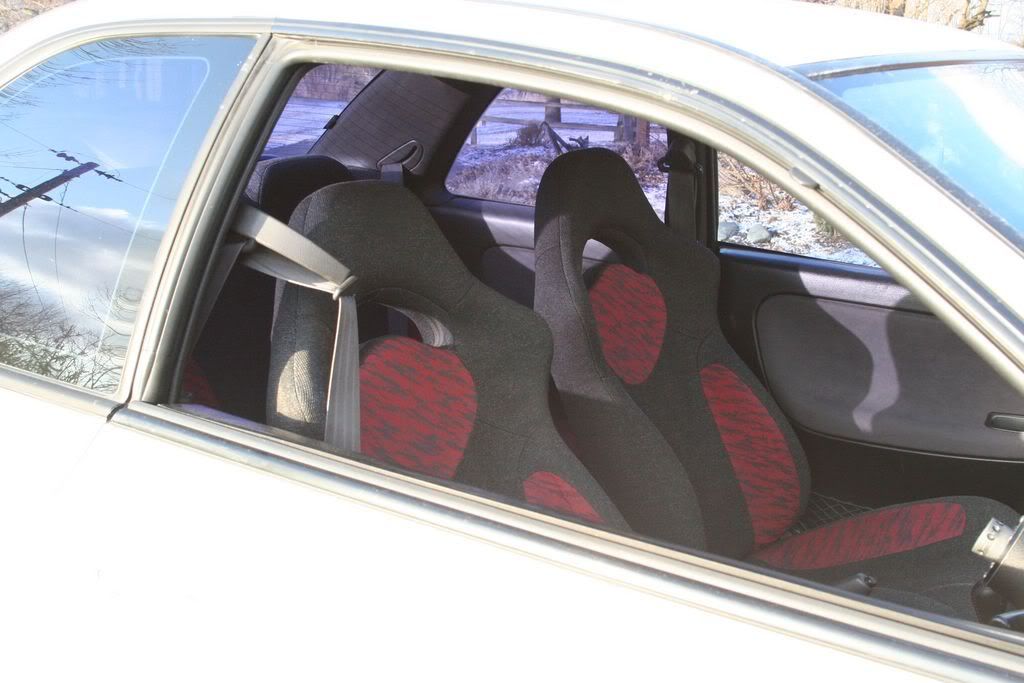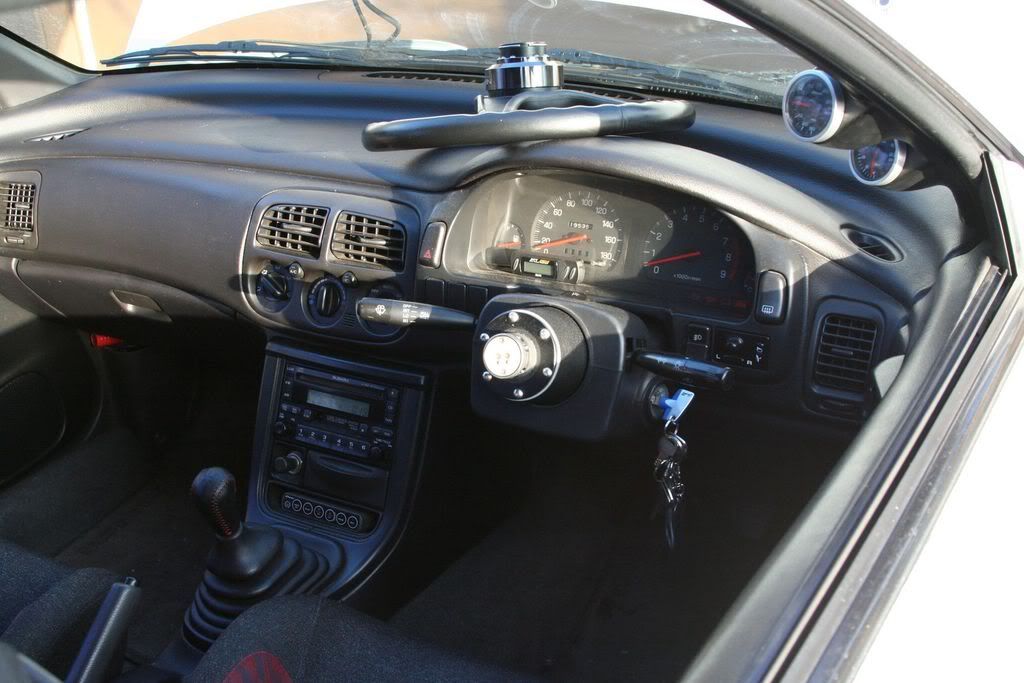 Interior:
Defi Boost and EGT with link
Blitz Turbo timer
Ver. 2 STI RA seats(mint)
Ver. 2 STI RA steering wheel
Ver. 3 Type R door cards and window switches
Ver. 2 dash, climate controls, cluster, ash tray and all other associated gadgetry.
02 WRX 6 disc
The Bad:
The car was going to be the previous owners track toy so the paint is not a full color change. The engine bay, inside the trunk, and door jams are still Teal. The car also has a ding here and there and small paint chips you would expect a track car to have. NO one else seems to notice this stuff but I'm anal so I want to put it out there. Also, the previous owner ate a piece of rubber that a semi had left out, so the paint on the front bumper in one spot is spidered.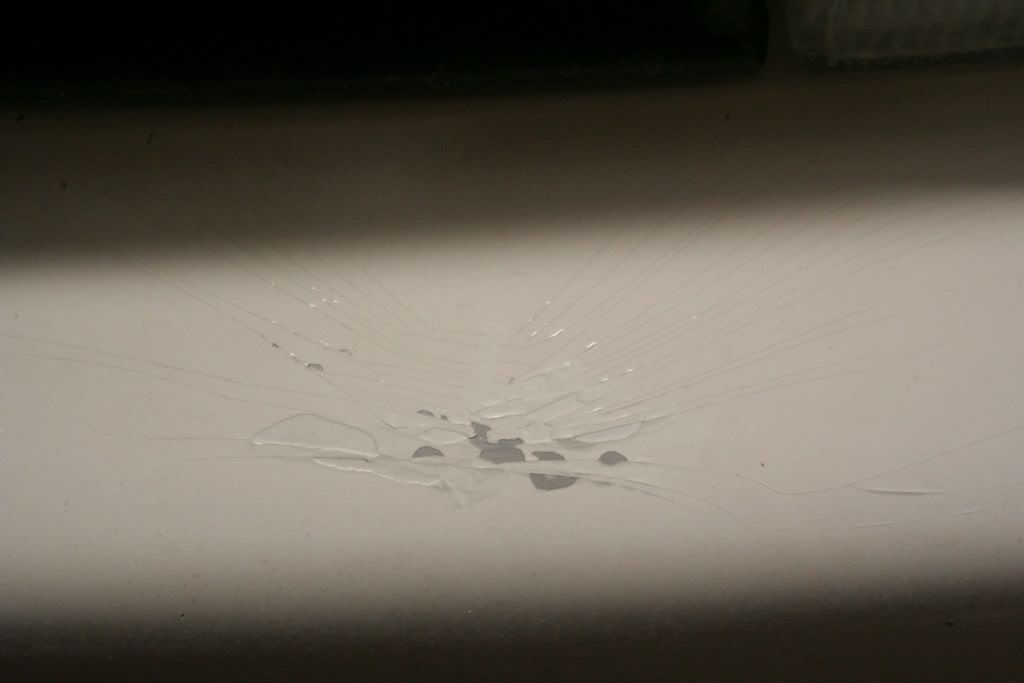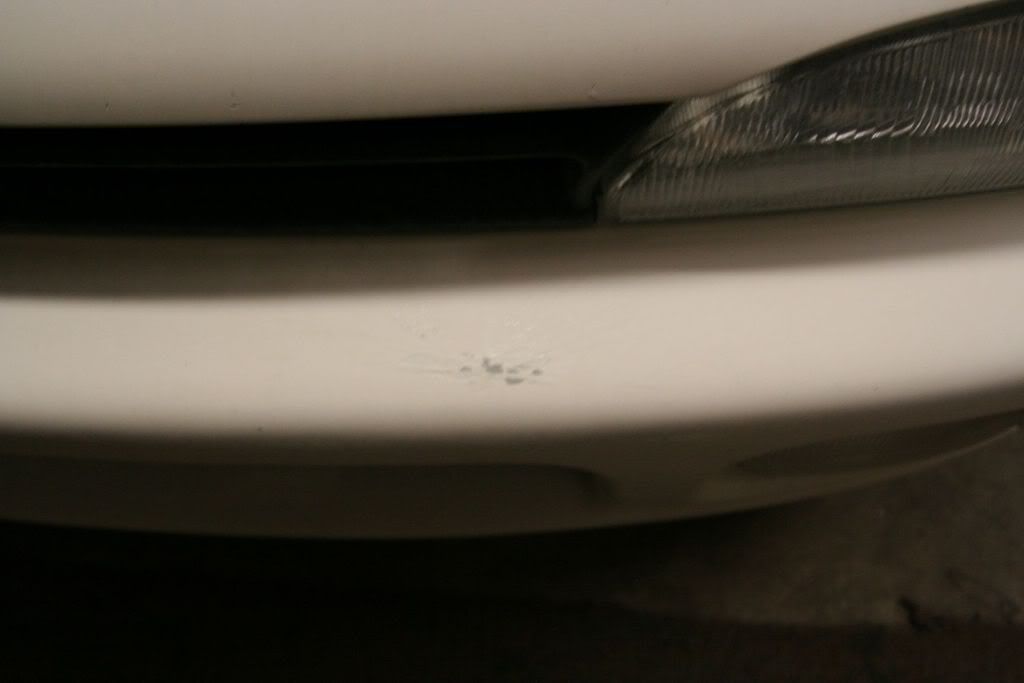 Spidered here
Misc:
Paint is a single stage white that was done by the previous owners friend.
The summer wheels currently have Azeni's that are dead on them. I will let the new owner pick out some new hides for them when he buys the car, or I will go get cheap all seasons to throw on and sell the winter wheels.
This is a 96 Chassis with a 95 motor, so no OBD.
Maintenance:
Oil Changes every 3k miles or sooner
Winter wheels balanced
Alignment
New Battery
New passenger front wheel bearing
Rewired JDM 3rd tailight so it works
Cleaned up wiring
Extras:
I'll have to go through to double check but I'm pretty sure I have the following
1 Set of Headlights
1 Set of Cornerlamps
1 Foglight
1 Set of tailights
HVAC controls
Alternator
Powersteering pump
Brake Master
Lots more...
Reason for selling
I've come to the sudden (and somewhat startling) realization that somethings in life are just more important than having really awesome/fun cars. I only need one, so I'm keeping my LS1 RX-7 and selling the RHD. If I didn't need to, I wouldn't even be trying.
If you have any questions, post them up or PM me. Thanks for looking!