Well I'm gutting my car for the most part and I will be using my OEM placement for some controls and switches etc and relocating the radio.
The OEM won't fit in and I'm looking for a SINGLE DIN stereo.
My stereo lights up red (everything but the display, still green) and is the OEM 6 disc from Subaru.
Looking for 100.00 shipped .....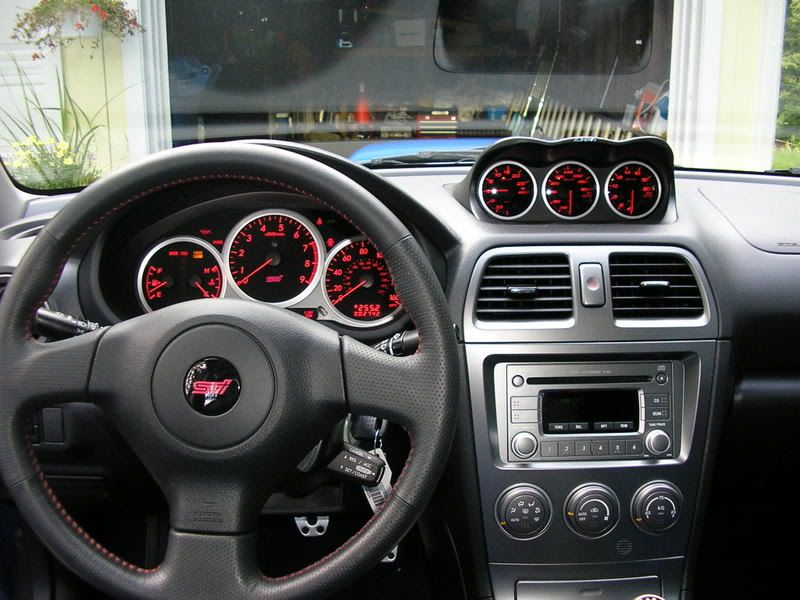 looks like that during the day, when i get home from work i'll get some pics of it lit up at night.