The following items in pics are for sale. PM me an offer. I prefer pick up (Located in Simsbury CT) but could ship out if you pay shipping.
PRICE: SOLD!!!
93-01 2.5RS/L SIDESKIRTS will fit sedan or coupe! Just needs a little cleaning. Comes with the molding strip too. NO bolts/clips included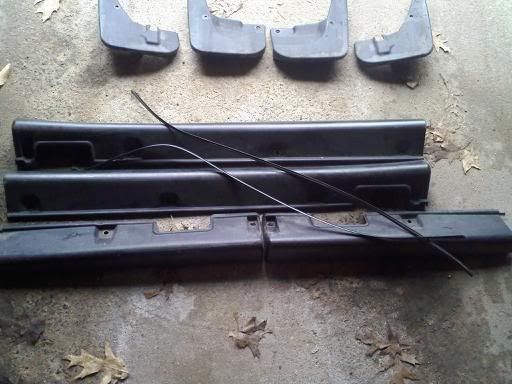 Mudguards off my 96L. Should fit other years as well. Just needs a little cleaning. ($30 OBO)
Headlights off my 96L. one tab is broken but doesn't effect functionality. It still will be sturdy. Great condition ($50) OBO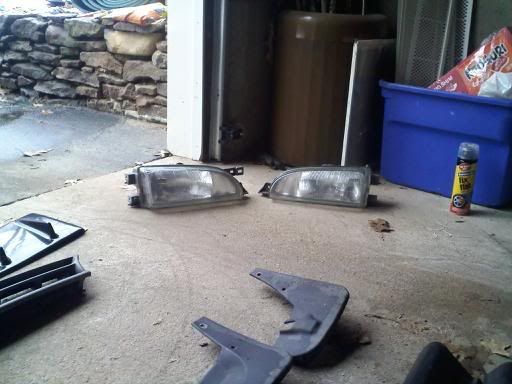 96L grill ($10)
SOLD!!!!
2002/2003 Vortex Generator/Evo fins ($75 picked up) Not sure if it will fit 04+ (I think it should tho 90% sure)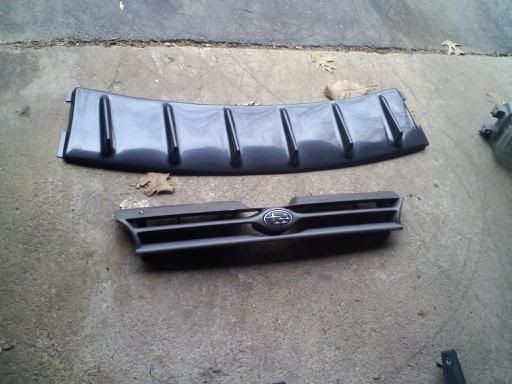 Also, not pictured but got a set of steelies with decent tire tread left.