so i went to the dragstrip tonite and pulled my best 1/4 mile so far. at gulfport, ms dragway i took my 04 sti to a 12.81 @ 107 mph. my 60 ft was 1.69 and my 1/8 mile was an 8.1. outside temps were around 55 to 60 degrees.
the best part about this particular race was that it was against a 65 mustang that sounded like it had the seven gates of hell under the hood. we were in the second round of bracket racing and his predicted time was 12.85 whereas mine was 13.25 since thats what we had run on our previous passes. so i ran 12.81 just barely edging him out of his 12.84. i was stoked that i pulled out the win and my first 12 sec pass. i was so satisfied with the car and my driving that braking out didnt bother me at all. anyway, i had a great time breaking into the 12s and not breaking anything on the car. just thought id share my experience. any questions or comments are welcome.
btw my go fast mods are:
turbo xs tbe
aps 65mm cold air intake
agency power equal length header
vf43
agency power short shifter
17x9 rota torque R with 245/40 falken fk452 tires
cobb ap v2 running cobb stage 2 map 93 octane (no launch control and no flat foot shifting)
my car (has wrx wing now):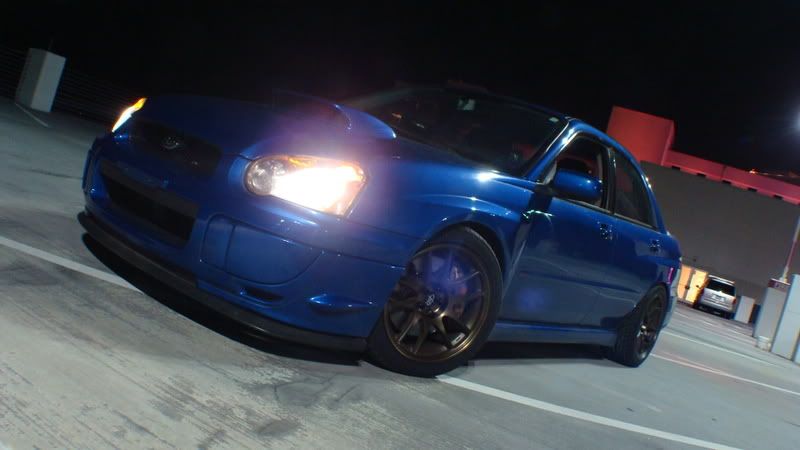 ill also post a pic of my time slip soon.